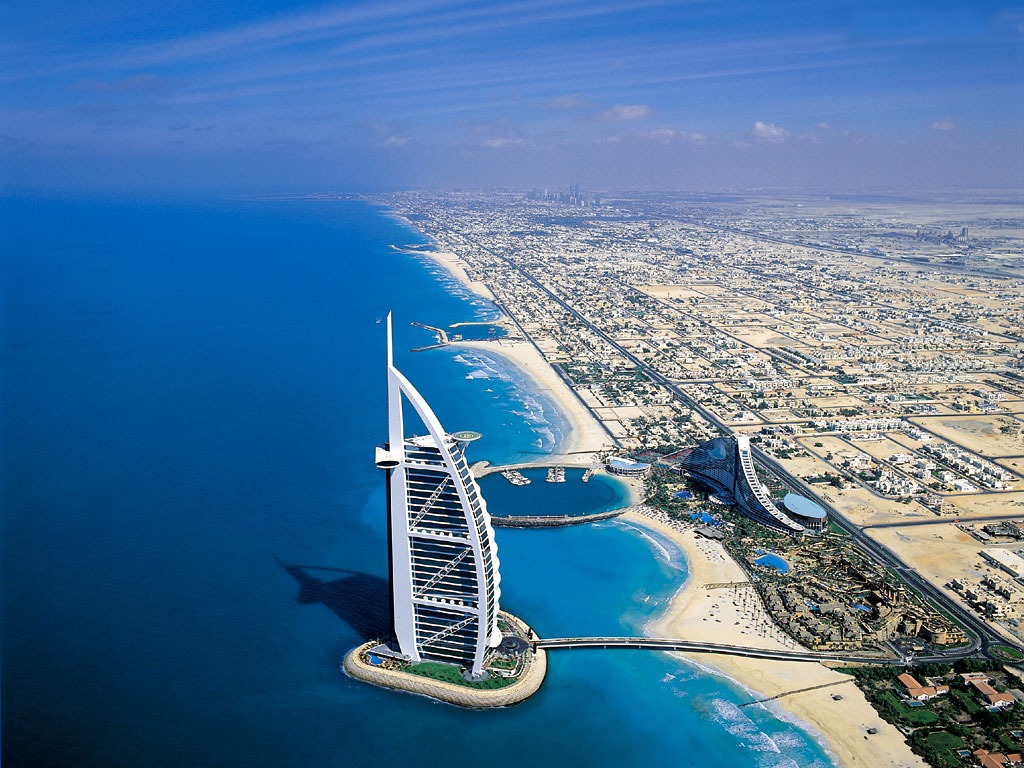 Dubai is thought to be an incredible spot for tourists offering a myriad of adventurous and entertaining activities for them. Tourists can photograph the tallest Downtown Dubai Burj Khalifa, enjoy scuba and sky diving, try their salsa and belly dancing skills, explore various heritage sites, shop in huge shopping malls, swim with the dolphins and last but not the least, go for a picnic in its golden beach parks.
Since beaches promise unparalleled serenity and natural beauty, many tourists prefer to make their holidays in a country with beaches where they can enjoy picnicking, sunbathing, lazing, playing and strolling hand in hand during the evening with their partners. Dubai has been endowed with several beautiful sandy beaches and that is one of the reasons why it is a popular destination amongst the holiday makers.
At its beaches, tourist can hear the roar of water waves, feel the sea breeze in their hair and enjoy a serene atmosphere, admire the beauty of nature and have fun playing several beach and water sports such as volleyball, swimming, water skiing, motor boating, kite surfing and many others. The list of beaches in Dubai is quite long but the following three make the ideal entertaining spots for tourists in Dubai.
Jumeirah Beach
At a 25 minutes drive from the centre of the city, next to Hilton Beach Club lies the largest and the cheapest beach in Dubai known as Jumeirah Beach. It runs along the Jumeirah Beach Road and offers splendid views of Burj Al Arab Hotel, the only seven star hotel in the world. There is a park along the front of the beach, covering an area of 12 hectares which invites tourist to breathe in a bit of fresh air. They can also hire umbrellas, sun beds and beach towels for relaxing on the beach.
The park features children's recreational areas, picnic tables, barbecue areas, food kiosks, swimming pools, shower areas and a small amphitheatre for live concerts.
Al-Mamzar Beach
On the Deira side of the Creek in Al Hamriya area, lies a 106 hectare Al Mamzar Beach Park which offers access to four public man-made beaches. Though these are man made beaches but they offer a plethora of gloried amusements for tourists in Dubai. In addition to an opportunity to relax under the canopy of Palm trees, tourists can play football, fly kites and walk along the winding paths by renting bicycles or going for a train tour. Moreover, tourists can also enjoy picnics, barbecue parties and play several water sports on the beach.
The park also features protected swimming areas, recreational area and playgrounds for children, multiple food kiosks and an amphitheatre with special shows for kids.
Jebel Ali Beach
Jebel Ali is a famous beach located around 40 kilometres away from main Dubai. Tourists can also have a look at industries located in the vicinity to get an idea about the duty free industrial zones of Dubai. Jebel Ali Beach makes an ideal place for relaxing, lazing and sunbathing due to its shady palm trees and hot waters. Tourists can enjoy several water activities on Jebel Ali Beach like scuba diving, water surfing, swimming and water skiing.
The beach also offers splendid views of Burj Al Arab and provides easy access to the world's finest retail stores. It also invites tourists for camping and barbecue parties.
All the above mentioned make the most popular beaches in Dubai. Since the temperate during summers rises above 50 degrees Celsius so it's advisable for tourists to visit the beaches during the evening or in winters.
This post has been written by Julie Robert, she has wide knowledge of Dubai real estate, Dubai Properties and Dubai Rentals.