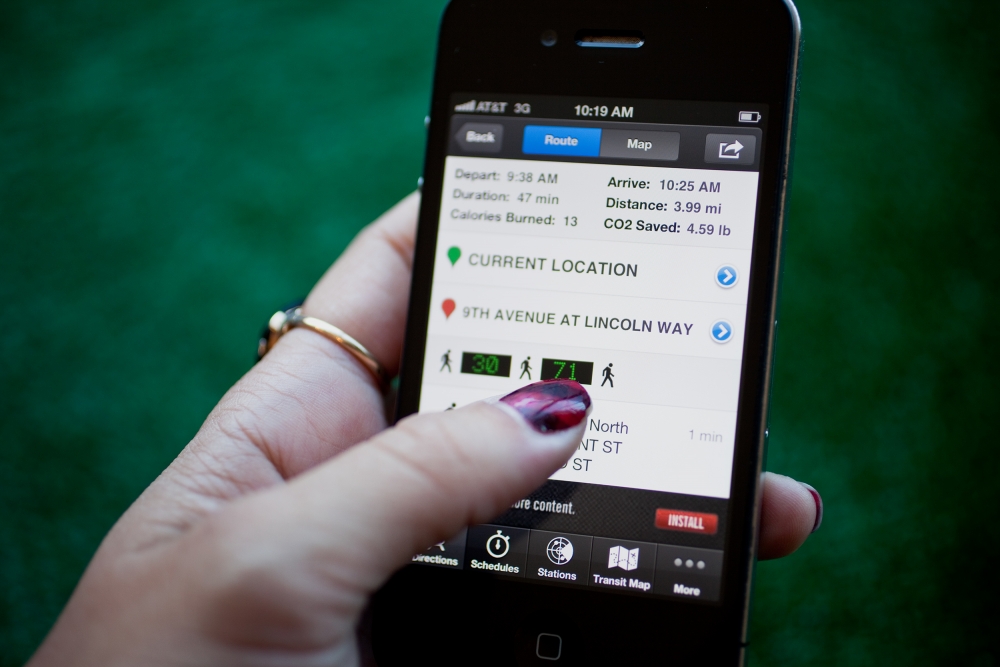 Smart phones have given travelers the potential for nearly limitless power in the palms of their hands as they explore the world. Before, you were forced to rely on paper maps, notebooks full of scheduling plans, and not-so-helpful advice and directions from strangers. Now, you iPhone can be the ultimate travel tool if you download these 5 great apps for avid travelers.
Skype
Staying in touch with your old friends and family back home, as well as with new friends in foreign lands, can be difficult and expensive–not to mention confusing. Calling codes for foreign countries can have you staring at dozens of digits in your contacts list, wondering whether you're even calling an actual phone number. Combine this with international call charges, and the headaches can be enough to keep you from making calls altogether. Download Skype to turn any WiFi connection into a virtual calling center. Phone calls will be cheaper and easier, and calling Skype to Skype is free.
TripIt
Planning a trip can be relentlessly hectic, especially for those whose organizational skills are less than stellar. Avoid getting dates, times, and locations mixed up and never experience that awful blunder of showing up at the wrong airport ever again, by downloading TripIt before your next journey away from home. You can easily forward information regarding your flights, hotel accommodations, and anything else for quick access on the go. Your phone can now provide you with important updates on everything from flight delays to car rentals.
Currency Converter
For those who travel extensively, keeping track of currency rates is a near impossibility–especially for those visiting multiple countries on a single trip. You'll likely find yourself haggling with merchants to find good bargains almost every day, so avoid being the uninformed party by reminding yourself what your currency is worth compared to the local coin. Currency Converter quickly and accurately provides you with conversion rates, so you can always know how much your money is really worth.
AroundMe
When you're exploring new destinations, you may not know what to do, where to go, or even what attractions are nearby. AroundMe tracks your location using GPS and provides you with lists of nearby restaurants, shops, attractions, and many other things. This is especially useful in towns with lots of hidden gems. One of the best things you can get for your trip, besides a Case Mate iPhone 5 protector, is AroundMe, the app that can help you make the most out of your stay.
OffMaps
It is all too easy to find yourself hopelessly lost in foreign locales. Street signs are unfamiliar and rarely spelled out in the traveler's native language, and the layouts of foreign cities are often much different than what you may be accustomed to. OffMaps allows you to download map information to your iPhone for offline reference, so you can easily find your way around new places by downloading maps beforehand. Turn your iPhone into the ultimate navigation device without racking up data charges.