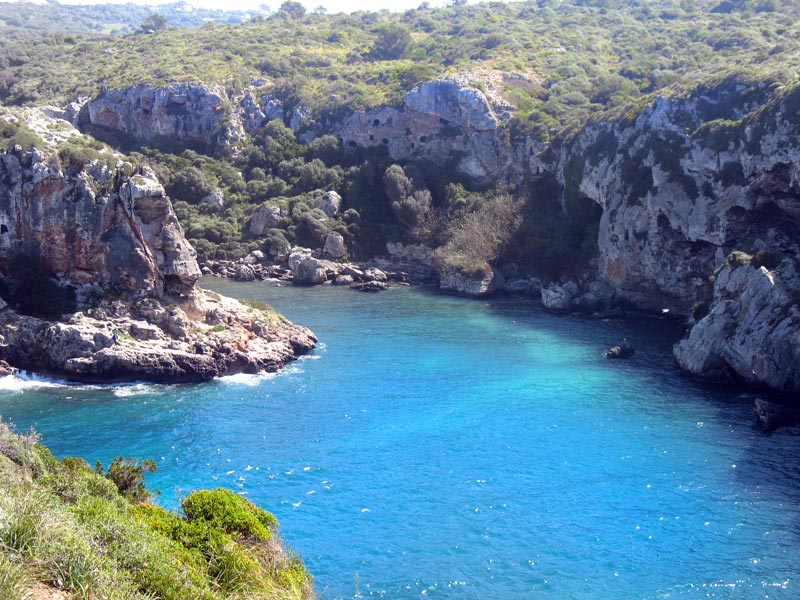 Menorca is part of the Balearic Islands just off the coast of Spain and in the heart of the Mediterranean Sea. In addition to Menorca, Mallorca and Ibiza are part of the island chain. Compared to Mallorca and Ibiza, Menorca is a sleepy island with peaceful and glorious beaches, wonderful resorts and pretty villages for shopping and dining. Menorca and the Balearic Islands are popular holiday destinations for travelers from around the world, particularly Europe.
Scuba Diving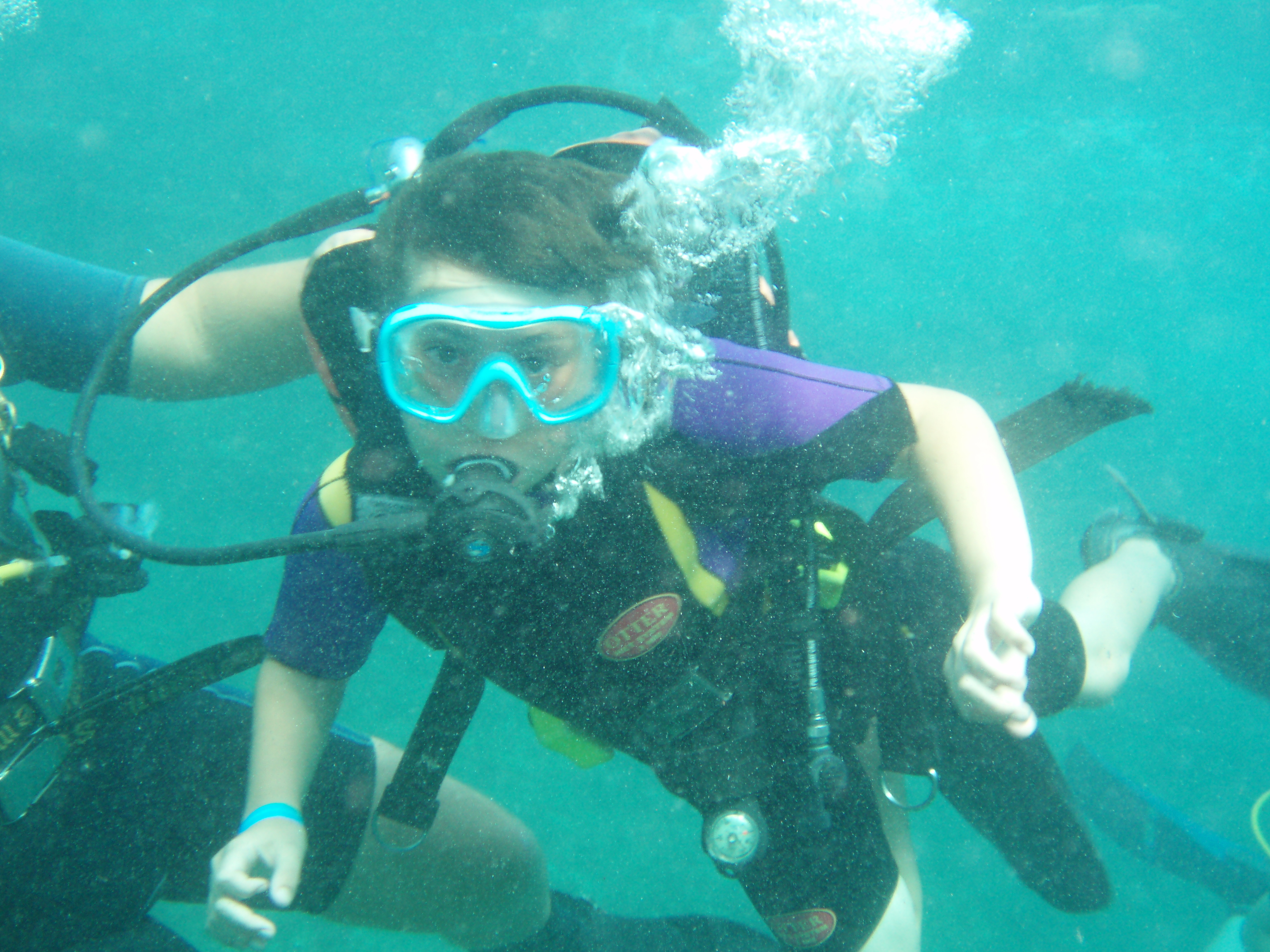 If you love the ocean, then scuba diving is an activity you will enjoy with delight in Menorca. Many dive centers offer diving classes for novices and activities for non-divers too. There are more than 45 perfect dive sites located around the island. For experienced divers, the French-owned Malkoff wreck is a cargo steamer that provides wonderful exploration. Pont d'En Gil Cavern is a cave system that has stalactites, stalagmites and cascades that are great for anyone who loves the water and diving.
Cala'n Bosch is a marine resort that offers fun for the entire family. Whether you are an experienced driver or a complete novice, you will find something to explore here. Cala'n Bosch offers excellent Mediterranean marine life, reef diving and cavern diving. It also has interesting archaeological dive sites for you to investigate, explore and photograph.
Salgar Diving is also a great group of people to get in touch with if you want to go diving. Salgar is located on the southern coast of Menorca. In addition to helping you with your diving needs, they can also help you with transportation and accommodations during off season times. They offer a complete scuba training course and they also offer snorkel dive training. They can provide you with an entire diving kit and pool refresher training if you need it. Their staff is well-versed in the area and can guide you to the perfect dive site for you and your family.
Bicycle Riding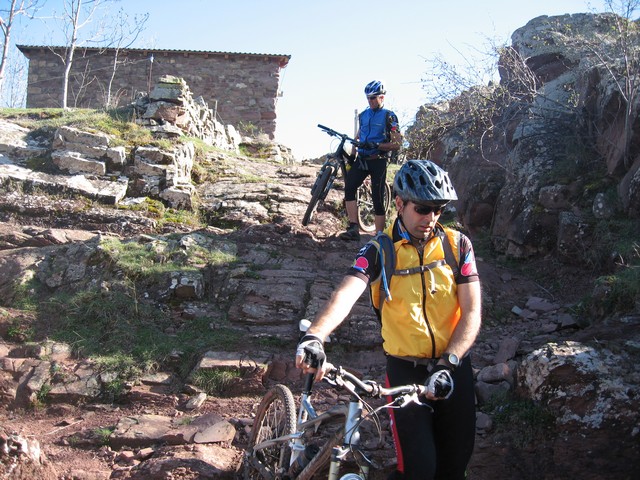 Bicycle riding is another great activity for your holiday in Menorca. Whether you are traveling with a companion or your family, bicycle riding is something almost everyone can enjoy. Menorca offers many bicycle trails that are well-marked and allow you to explore the entire island. Travel from the center of the old town centers to the wilds of the coast on your bicycle and create memories to last a lifetime.
Cami de Cavalis is a bicycle path that travels around the coastline of the island. It is accessible to both cyclists and horseback riders and dips into woodlands and secluded beaches along the coast. Along the southern part of the island, the trail shows off gentle rolling hills and beaches of glittering white sand.
Golf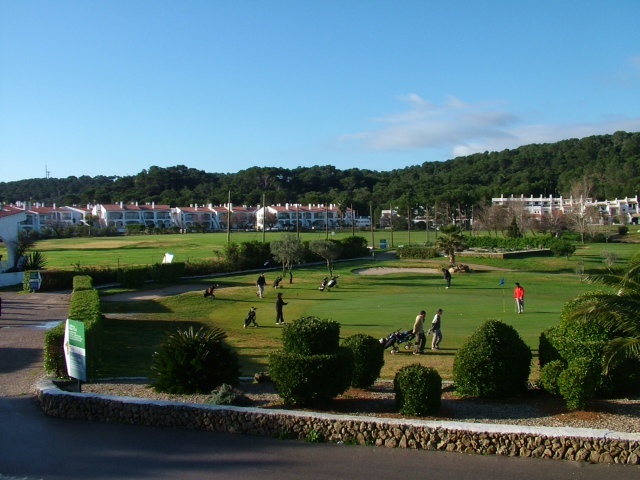 If you are an avid golfer, Menorca offers a wonderful golf experience at Golf Son Parc in Mahon. It is a 14-hole golf course and is a challenging course for most golfers. They offer a full range of golf equipment for rent, including clubs and carts. They also offer golf lessons to help improve your swing. As a resort all-inclusive resort, the golf course is open year-round to visitors and is in the process of being expanded to a full 18 hole course. The club offers competitions for visitors on its picturesque course, complete with roaming peacocks.
Festivals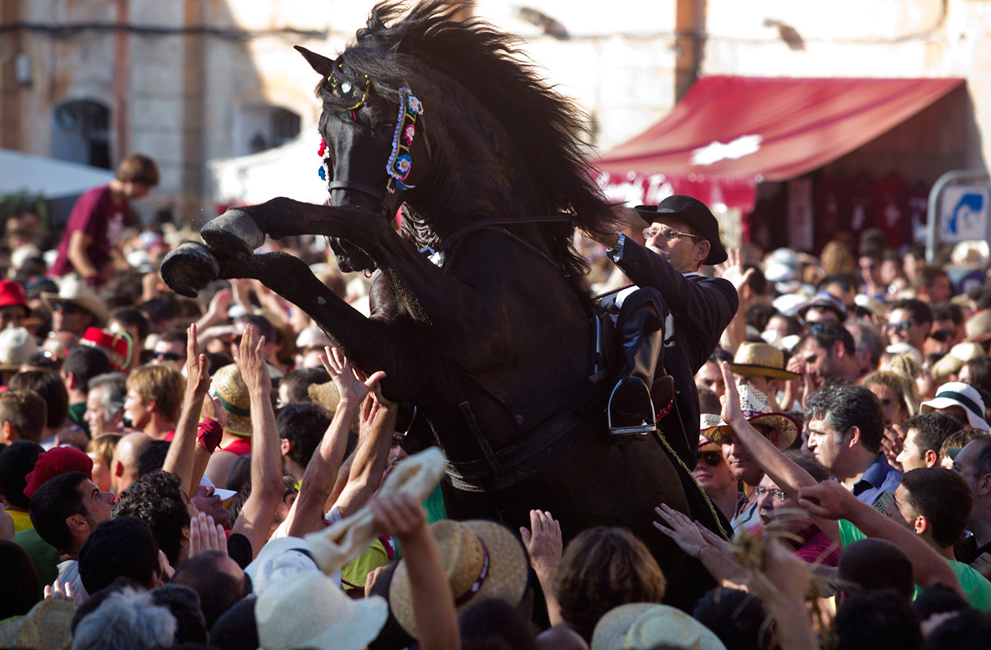 Menorca enjoys a full range of cultural festivals for locals and visitors alike throughout the course of the year. In the spring, enjoy Matances de Bujots, a festival that occurs on Easter Sunday. It is held in Ciutadella and consists of rag dolls hung around the city and being used for marksmanship events.
During March and April, the Alaior Carnival is the highlight of the island. It is a time when fancy balls and parade floats are in abundance. Legend has it that a cobbler, Bernat Figuerola, went to America to seek his fortune. At Carnival each year he returns to Alaior in failing health to oversee the festivities. He reads his will in the plaza and dies among the flames of a bonfire that signals that beginning of Lent.
If you are planning a holiday or vacation in Menorca, there are many activities you and your family can enjoy in this lovely island. Enjoy quiet and secluded beaches along the coastline or exciting and joyful village and town celebrations and festivals. For outdoor lovers, explore the turquoise waters of the Mediterranean scuba diving or bicycling along the gorgeous coastline. Menorca has something for everyone to enjoy during their holiday or vacation getaway.
Author Bio: Emily Band is a freelance writer who really enjoys traveling. Because of her travel experience, she understands that the important of travel protections plans.