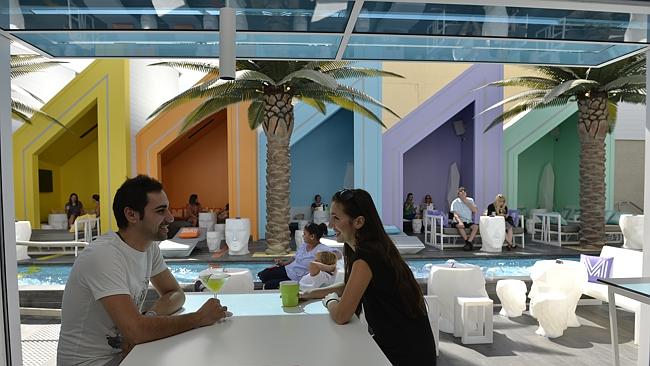 Outdoor dining can be a fun way to get together with friends or enjoy a family event. However, while many people consider beach dining to be about grabbing a sandwich between sunbathing sessions, the beach can actually be a great venue for your dining experience, providing you follow these top tips. Guest post by  :  www.matissebeachclub.com.au
Keep Cool:
One of the most important aspects of outdoor dining is to keep cool. There is nothing worse than coming away from your beach dining session sunburnt, hot and bothered. Fortunately, beach cabanas can be a great way to keep cool and in the shade for your meal. This can allow you to enjoy all the benefits of eating outdoors but with sun protection and a degree of privacy.
Consider Your Menu Choices:
Most people find preparing for a picnic to be more trouble than its worth. From preparing all the foods and carefully packing it to needing to keep it in your car while you find the right spot, it can be a real pain. However, there is no need to assume that a picnic is your only option for beach dining. You could choose to visit a beach resort. This allows you to enjoy the atmosphere of Scarborough beach bars, but with outdoor dining on the beach and some great menu options. You could even go for a sophisticated dining experience with a cocktail or glass of wine, chilled to perfection.
Consider Your Wardrobe Options:
Of course, during the day, you are likely to be wearing your bathing suit and a light wrap to make the most of the water. However, most people make the mistake of failing to consider the chill in the air after the sun has gone down. If you are enjoying a leisurely outdoor eating experience, you will not want to cut the visit short because you feel cold. It is a good idea to consider taking a light jacket or sweater so you can enjoy the evening air.
Be Aware of Bugs:
Bugs can be problematic when you are outdoor dining, but only if you fail to prepare. Of course, you can use your preferred mozzie protection but you could always consider a more aromatic approach. There are a number of essential oils which can be burned to keep the insects at bay, such as orange, peppermint or lemon or you could use a citronella candle. This will not only avoid bug problems but will create a nice ambiance to your outdoor dining experience.
Keep Hydrated:
While you may be enjoying a sophisticated outdoor dining experience, it is important to stay hydrated. Remember that alcohol will not keep you hydrated, so be sure to drink plenty of water and fruit juice to avoid feeling sick or ill with dehydration or heat stroke. Even if you are in the shade, you will still be vulnerable to feeling ill if you don't keep an eye on your fluid intake. If you are looking for a sophisticated and special outdoor dining experience, contact us. We offer poolside and beach dining with private cabanas and outdoor dining areas. Our team would be delighted to assist you with any questions you may have about our food and drinks menu or facilities.