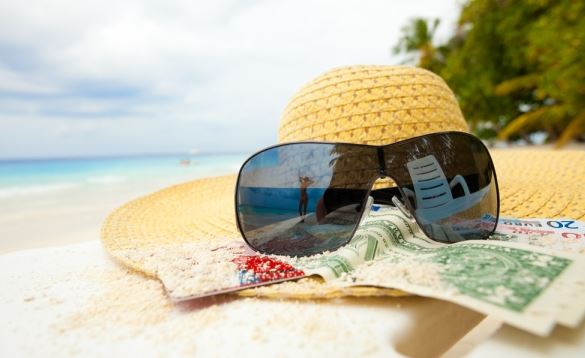 Planning a vacation is easy these days, thanks mostly to the internet. What isn't easy, however, is saving enough money to afford that trip to begin with. If you can relate with that statement, then you will find this post to be quite useful. Unless you are traveling on company money, no vacation is free and if you are traveling on company money, it's likely not a vacation at all. However, we do have a few practical tips for you next which can help you save money to satiate your wanderlust.
Estimations: How Much Money Can You Really Save?
Here's the most important, practical, and difficult part of the whole process which begins months ahead of the actual trip. Note that there are ways to save money while traveling and we will discuss them later, but this section is not about that. This part is about estimating how much money can you save before an expensive trip and how long it will take you to accumulate the money you need for that trip. It's about figuring out ways to reinforce your income and shave off a portion of your monthly expenses. It's better to take a few months longer and build a bigger vacation pool, than to just go out with a barebones budget. As to how you can boost your vacation pool, we have a few suggestions for that next.
Shaving Expenses: Refinance Your Home Loan
Homeowners could save a lot of money if they only knew how and when to  refinance their home loan from alternative options. PropertyGuru specialize in refinancing home loans. If you have an ongoing mortgage with monthly payments, then you might be surprised by how much a good refinancing deal can help you save up for that vacation in both the short and the long term.
Given how expensive mortgages are in Singapore, a good deal can help finance several vacations in the near future as well. Your bank is not going to let you know about better alternatives for obvious reasons, so it's time you did a bit of research of your own with the help of refinancing experts.
Covering the Basics: Advanced Bookings
What happens when you book your hotel rooms and plane tickets in advance? At the very least, you will be able to book them at a fair price, but sometimes, you may get a discount heavy enough to suddenly make your dream vacation seem a lot more practical. The world is still recovering from the international bans on traveling but once it does recover in its entirety, expect the price of everything to shoot up higher than ever before. It's an estimation supported by analytical experts from all over the world. Book your rooms and buy your tickets before that happens and all the deals dry up indefinitely.
Traveling off Season: It's Not a Bad Experience
The Southeast Asian climate in and around Singapore does not get bad enough to warrant any special caution while traveling off season. However, the key thing is to figure out when that off season is in respect to where you are going. In case you plan to stay nearby though, the summer and early monsoon months are going to be your least expensive months for traveling. As for international trips, check the suggestions below:
Southeast Asia: June – October
Japan & China: November –March
India & Sri Lanka: May – August/September
North America: November – March
South America: May – September
Australia: June – August
You can check this guide to off season traveling for more information.
Get a Part-time Job
This is easier said than done, especially if you are fulltime worker. However, students can find parttime jobs more easily and even while traveling to pay some of their traveling expenses on the go. It can be a good opportunity for students to even travel for free during the tourist season, if they can manage to get a job at one of the major tourist locations. Other than that, there are always multiple options available on the internet. If you are interested in a part time job though, the following are going to be your best options.
Barista
Chauffeur
Delivery driver
Event assistant
If it feels like a bigger expense than you can afford right now, it's better to plan a trip nearby that does not cost as much. You will have more opportunities to travel far and abroad later on, but in the meanwhile, Southeast Asia itself is a wonderful place to explore without breaking the bank.