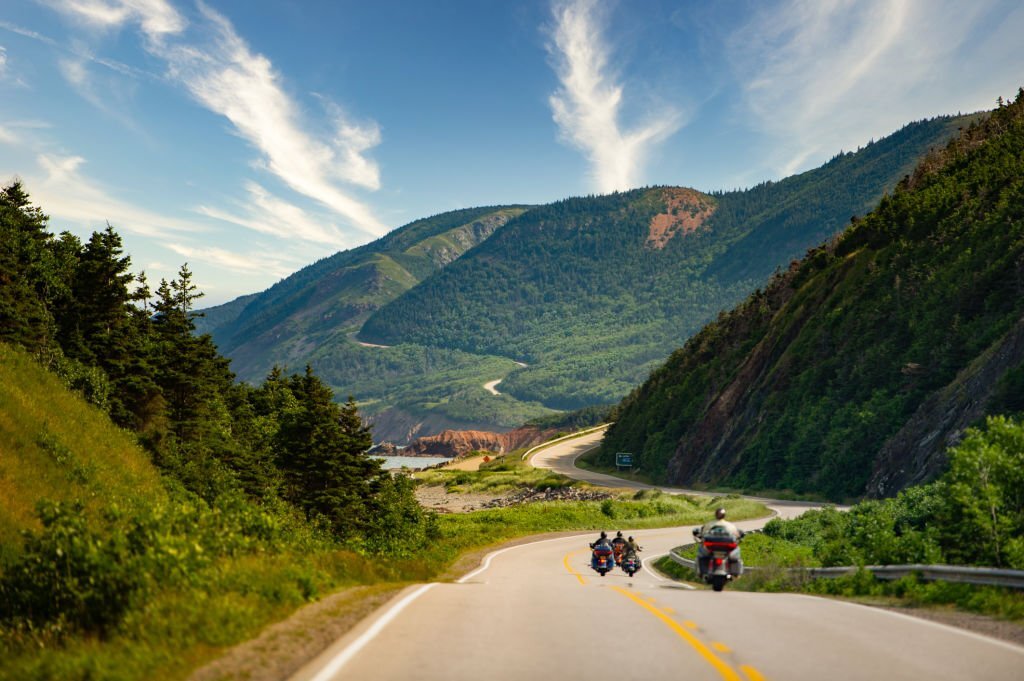 A motorcycle road trip is a thrilling and unique experience worthy of the top spot on every travel enthusiast's bucket list. Unlike a motor trip, journeying on a bike allows you to feel nature up close. It offers a sense of freedom that incites the release of happy chemicals.
To enjoy a motorcycle trip to the fullest, you'll need to plan well. While experienced bikers know the fundamentals of a motorcycle road trip like the back of their hands, we cannot say the same for newbies like you. If you are a newbie that shouldn't make you fret. With the tips below, you are guaranteed a motorcycle trip of a lifetime.
Select your Bike Wisely
Motorcycle road trips are not like the typical 20 minutes trips downtown. They are usually long, which is why it's important you select your bike wisely.
As a rule of thumb, go for a comfortable, steady, and durable motorcycle. When planning for your big trip or adventure, ensure you do your research. Speak with experts and individuals who have experience in motorcycle road trips. Your research should focus on these things:
The best motorcycle for your trip
The price range
Features
Since you'd be spending most of the trip seated on your two-wheeler, it's important you factor in your comfort while selecting a motorcycle. We advise going for one with soft, comfy seats and handlebars. You don't want to take a dual-sport motorcycle when embarking on a long-distance trip; you'll hate the experience—that is, even if you reach your destination.
Accidents are Real, Drive Carefully
The road can seem unending during a motorcycle road trip. Seven hours on a bike may be easy-peasy for an experienced motorcyclist, but if your former record is three hours, that additional four may seem like a marathon.
Our advice? Practice runs on your bike to have a little taste of long-distance travel. Doing this will help hone your riding skills and boost your tolerance level and confidence, thus reducing the risks of accidents. Furthermore, while on the road, drive safely. Don't over-speed or perform crazy stunts because you have the road to yourself.
If you get involved in a motorcycle accident, ensure you get treated and contact a motorcycle accident attorney as soon as possible. If it's a truck, contact a truck accident attorney. The attorney will advise you on the best way to approach the case, file a lawsuit (if required), and ensure you get compensated.
Pack Light
Remember, it's a road trip, not a 30 days trip to the moon or some sort of camping trip, so always ensure you pack light.
Your priorities should be saddlebags—they can be affixed on the sides of your bike—and other essentials like a map, GPS unit, motorcycle travel tool kit, emergency communicator, fuel siphon, rain kit, waterproof gloves, tank bag, etc. Choose your gears carefully and use disposables when possible.
Dress well
A road trip on a motorcycle is different from one in a car. While it may be possible to dress light for a trip in a car, you'll need to gear up properly when embarking on a road trip on a bike.
And how do you gear up for a motorcycle trip?
Simple!
First, you need to wear riding pants—they help protect your thighs, knees, and lower legs when speeding through miles of asphalt-covered roads. Also, you'll need to wear a comfortable t-shirt, ankle boots, a complete helmet, and probably a jacket, if you wish.
If you are traveling through rough terrain, you might want to come along with elbow and knee guards for extra protection.
Rest
There are a few individuals who can go on a 10 hour motorcycle road trip without feeling exhausted or breaking a sweat, and, unfortunately,  you aren't one of them. In fact, all of these individuals are fictional characters. So, when embarking on a motorcycle road trip, prepare to rest at intervals. You need it, and so does your body.
If you ignore this advice, you may drift to sleep on your bike or lose focus due to exhaustion or mental fatigue. You know what happens afterward.
Use the little break to rest while ensuring that your bike is in optimum condition. This will save you from lots of potential issues along the way.
Be Ready for Unfriendly Weather
It can rain heavily outside, and you could feel warmed up and cozy in your car. However, you don't have such luxury on a motorcycle due to its open-top design. For this reason, you have to pay attention to weather conditions when embarking on a motorcycle road trip.
It may start raining suddenly. The temperature may drop drastically, leaving you exposed. To ensure you aren't on the receiving end of bad weather, carry raincoats and riding gear for your trip.
Final Thoughts
A motorcycle road trip can become a nightmare or an experience you want to relieve a thousand times if you plan right. Your priority for your plan should be your safety. Pack the essentials, including a first aid kit.Service your motorcycle and ensure you have spare parts available. Rest when needed and eat healthily. Finally, drive safely.