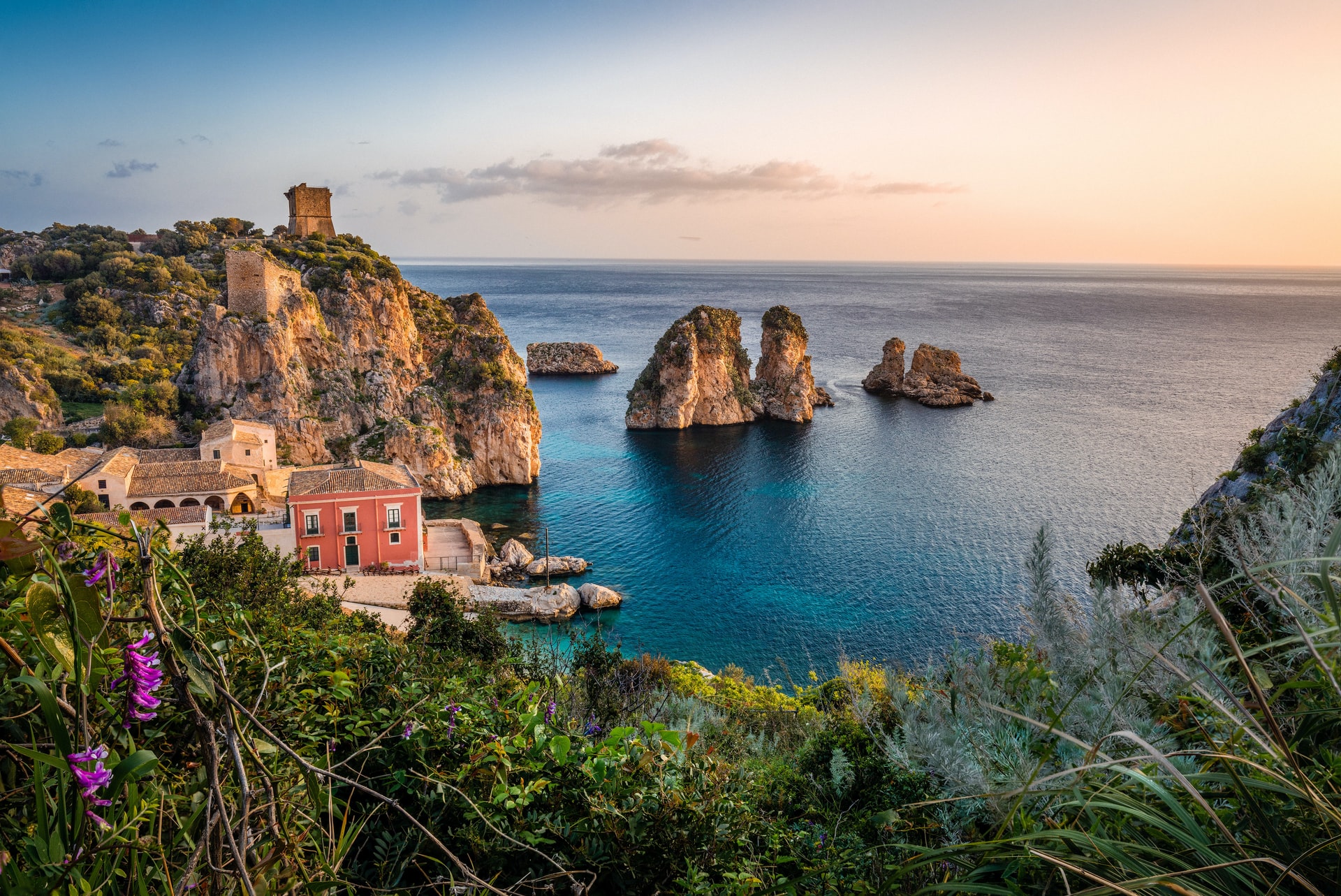 Varied, vibrant and utterly beautiful, the island of Sicily sits lonesome below the tip of Italy's boot as a magical enclave of fine beaches, limpid waters, volcanic landscapes and massive rock formations.
Very few places compare to the beauty and charisma of this big, triangle-shaped island in the middle of the Mediterranean Sea, with its extraordinary cliff-side villages, white-sand beaches, magnificent architecture, roaring volcanoes, great food, quality wines and scenic archaeological sites scattered all around. And yet, it is still far from being a mainstream destination.
The largest and most exotic island in the Med, Sicily is keen to welcome visitors back after the Covid-19 restrictions are lifted. One of the Italian regions least affected by the coronavirus, Sicily will soon be able to declare itself virus-free, and prepares to reopen its doors to international tourists.
How does a getaway to sunny Sicily sound? If you have extreme wanderlust, visiting Italy's largest and most captivating island should be at the top of your to-do list. We've rounded up the top five hotspots in the balmy island of Sicily you won't want to miss.
Taormina, the Pearl of the Ionian Sea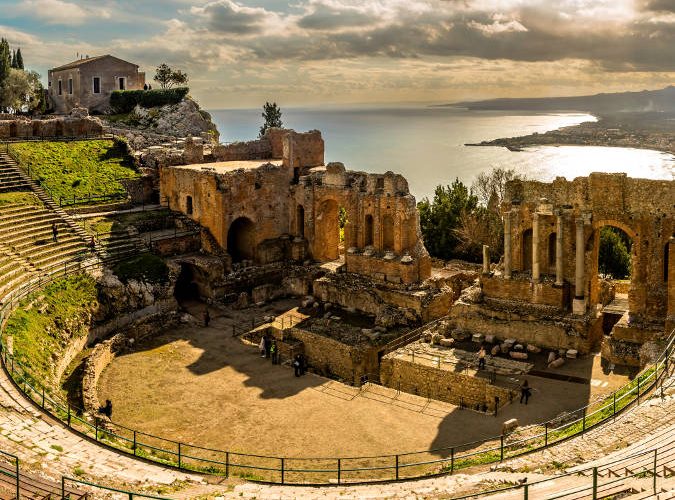 The famous American novelist Ernest Hemingway once said that the little town of Taormina, on Sicily's eastern coast, is so pretty "it hurts to look". And it is not hard to see why he felt so moved. Perched on a slope high above the bright cerulean-colored Ionian Sea, Taormina is spectacularly suspended between sky and sea.
Scattered there remain the ancient ruins of Greek, Roman and then Byzantine civilization, and looming large over them all is Mount Etna, the highest and most active volcano in Europe. A fabulous place to take truly remarkable photographs, the hilltop town of Taormina boasts an impressively preserved, horse-shoe-shaped Greek Theatre dating back to the 3rd century BC.
Hemingway was not alone in being seduced by this magical hilltop gem combining all of the earth's elements: fire, water, earth and sky. Over the centuries, Taormina has lured a seemingly endless series of artists, writers and aristocrats, from D. H. Lawrence, Goethe, Oscar Wilde and Tennessee Williams to Guy de Maupassant, Richard Wagner, Cervantes, Truman Capote and the popular Chilean writer Luis Sepúlveda, to name just a handful.
Scopello, north-western Sicily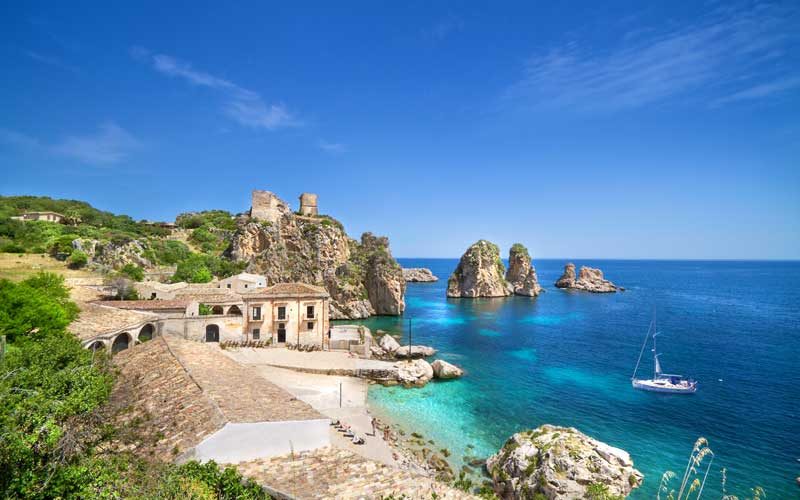 A short drive west of the Sicilian capital of Palermo is the beautiful coastal village of Scopello, one of the island's most photogenic locations.
A pebbly but tremendously picturesque beach sits next to the famed, creamy-colored tonnara, a former tuna fishery dating back to the 13th century, which had a starring role as a backdrop in a wide number of commercials, TV series and acclaimed films, including Ocean's Twelve with Brad Pitt and George Clooney, the Dolce & Gabbana Light Blue ad, and the Inspector Montalbano TV series, based on the detective novels by the recently-deceased Italian author Andrea Camilleri.
Scopello's steep, rugged cliffs, old warehouses, fishermen's cottages and huge rock stacks sculpted over millennia by the sea and the wind make it one of the most iconic and picture-perfect beach resorts in the Mediterranean.
Syracuse, south-eastern Sicily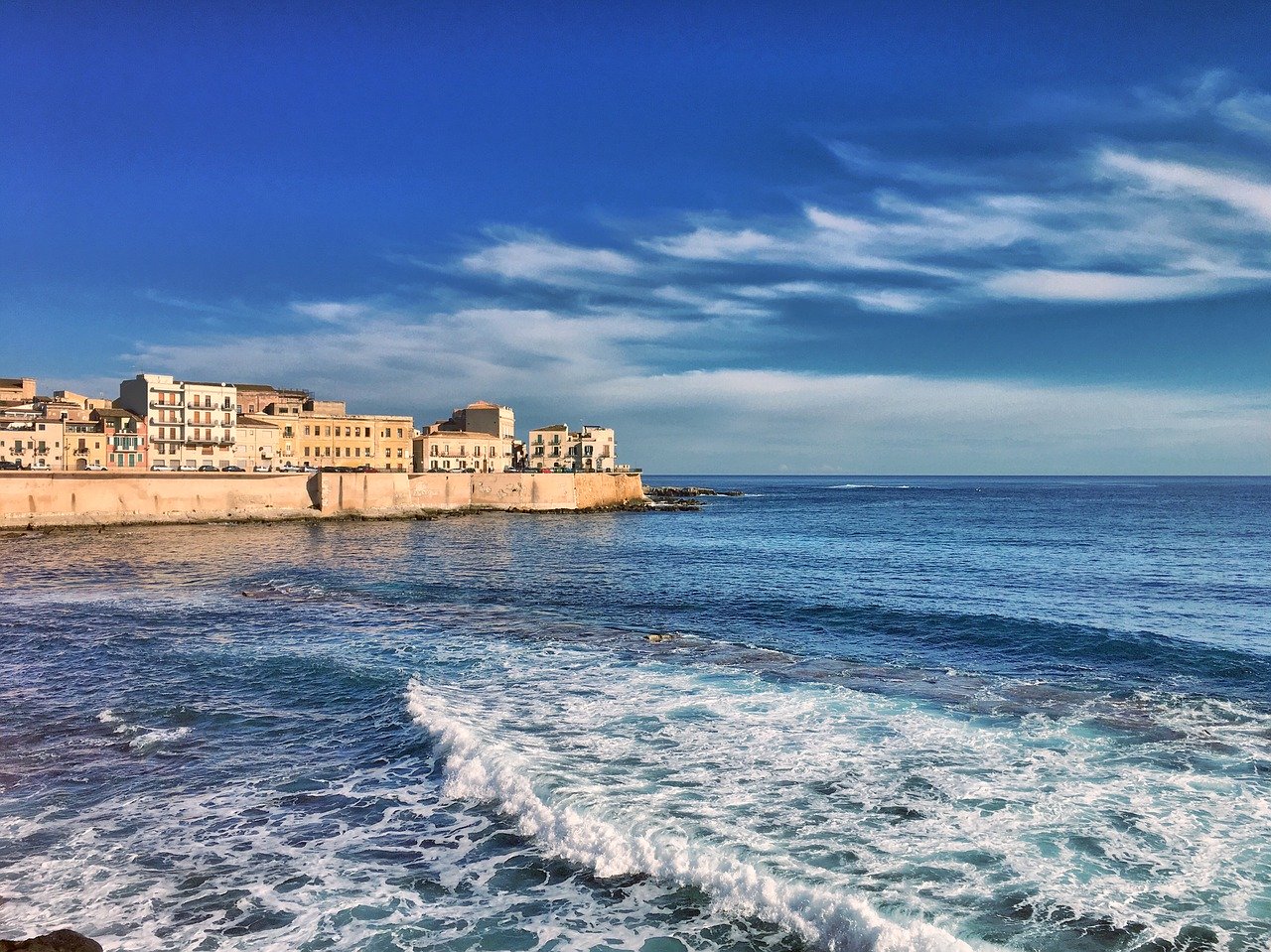 A UNESCO World Heritage Site, the historic city of Syracuse, Siracusa in Italian, is a true gem on the south-eastern coast of Sicily. Nearly as prestigious as Athens when it was a Magna Graecia colony, Syracuse – not to be confused with Syracuse, N.Y. – was described by the illustrious Roman philosopher Cicero as "the greatest and most beautiful of all Grecian cities".
The lovely, urban island of Ortygia, the oldest and most fascinating part of Siracusa, still charms with its maze of narrow alleys, centuries-old palaces and honey-colored Baroque churches. The biggest attractions for many will be the sixth-century BC temple of Apollo and the mainland's Neapolis Archaeological Park.
Selinunte, south-western Sicily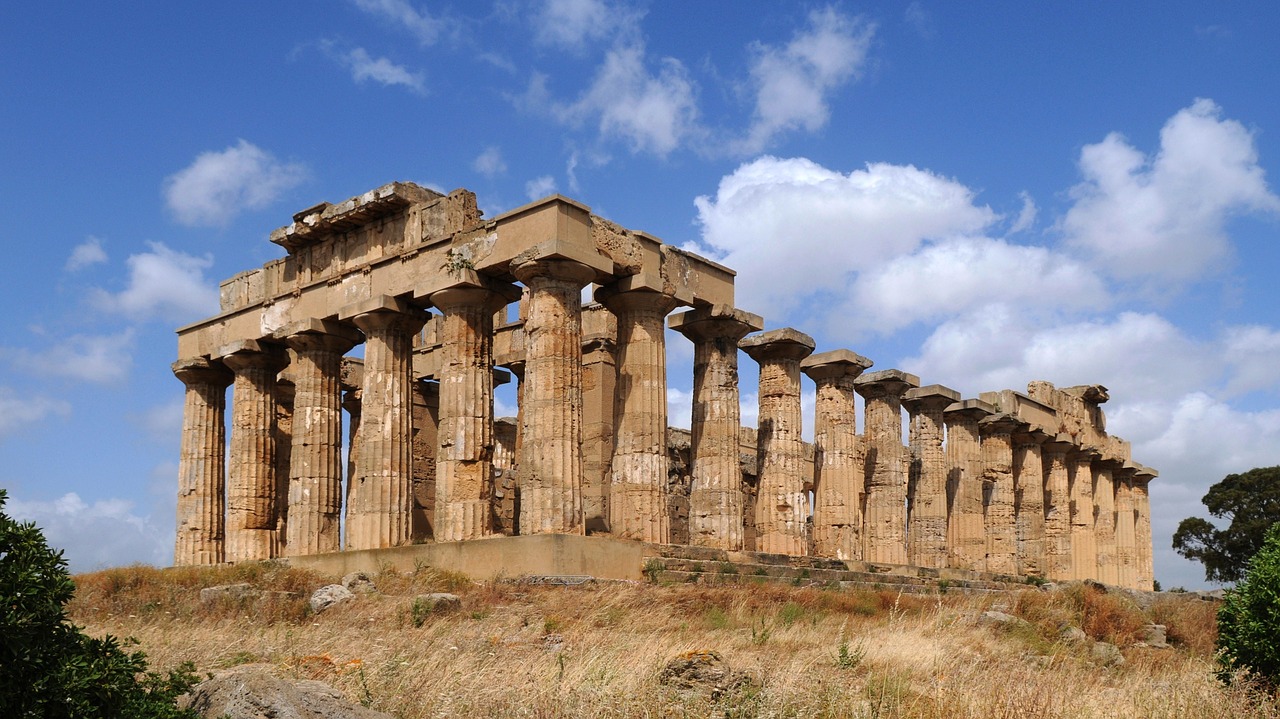 A can't-miss stop in south-western Sicily is Selinunte, the largest archaeological park in all of Europe. Built on a high plain overlooking the crisp Mediterranean Sea in the second half of the 7th century BC, the ancient town of Selinus was one of the most powerful cities in Magna Graecia. However, in 409 BC it was invaded by the Carthaginians, who slaughtered most of its inhabitants and enslaved others, leaving the ruined city as a ghost town until it was rediscovered in the sixteenth century.
One of the most important ancient Greek sites in the Med, the Selinunte Archaeological Park covers about 40 hectares and incorporates magnificent temples built by the ancient Greeks and the remains of both residential and commercial buildings.
Menfi, south-western Sicily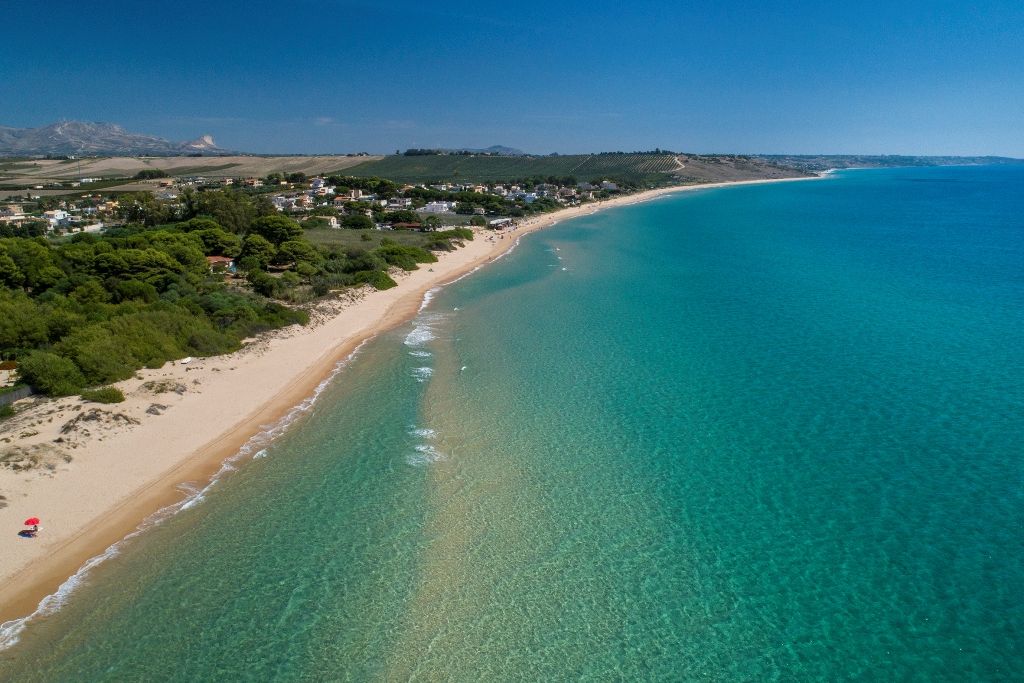 One of the major wine towns in the South of long, thin and high-heeled boot-shaped Italy, Menfi sits at the center of a premier wine-growing district in south-west Sicily.
Perched on a hill 330 feet above sea level overlooking the still relatively undiscovered golden-sand beaches of the nearby coast, the picturesque wine-making town of Menfi, in the province of Agrigento, received DOC status in 1995 and is home to award-winning wine producer Planeta. Don't miss a chance to taste the amazing wines produced in this area and take a tour of the sprawling vineyards and world-class wineries.
Once travel restrictions are lifted, it should come as no surprise that self-catering vacation rentals may be a very popular option. The appeal is twofold: it is much easier to practice social distancing from strangers than in a traditional hotel, and there is enough room to accommodate large groups of friends and family willing to spend quality time together after months apart. To get inspiration on beautiful places to visit, you should visit Beautiful World.
Dream your way out of lockdown at a luxury villa with private pool and high-spec amenities. Sicily has plenty of options, from super-luxe villas to typical Sicilian mansions, some of which are available to rent through Select Sicily Villas, an upscale vacation-rental company that prides itself on providing unique and exclusive self-catering accommodation in sunny Sicily. For more information, please visit www.selectsicilyvillas.com.