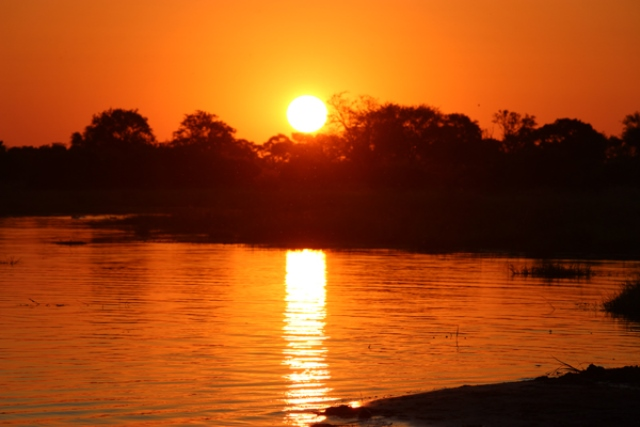 On a sunny May day, I arrived at Maun Airport, slightly wary from my long haul overnight flight from London, but after passing through the customs formalities, I was whisked off to a small plane and my tiredness was soon replace with adrenaline.  My long awaited Botswana safari adventure was about to commence.
Not long after we left the runway at Maun Airport we started to reach the Southern most reaches of the Okavango Delta. Dry arid landscape was dramatically replaced by a maze of light green and dark green. My eyes immediately started to strain as I focussed on the various shapes and figures below and it wasn't long before I could see a herd of Elephant passing below. My safari and begun!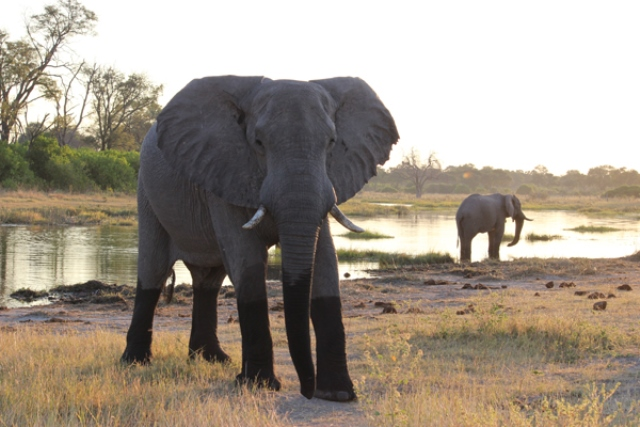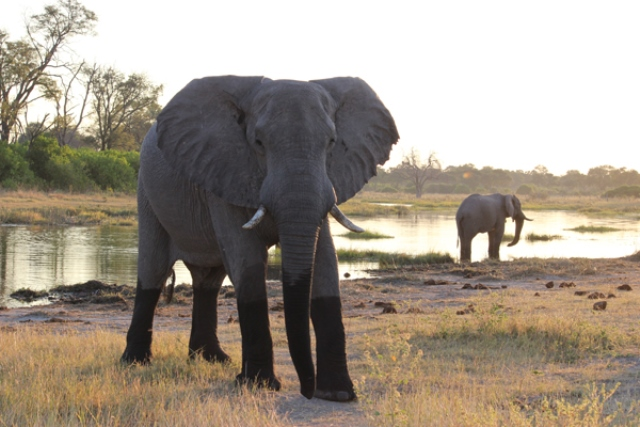 The Beautiful Okavango Delta
The first stop for me was Tubu Tree Camp which lies in the Western sector of the Okavango Delta. Tubu Camp has one of the most amazing bars, where one can simply sit back and gaze from your elevated position over the open plains below. The tented rooms were amazing and I love the experience of hearing the sounds of the bush at night, it makes you feel so much more part of your surroundings.  Whilst at Tubu Tree I tried a variety of activities from the usual game drives to safari by Mokoro and boat. One of most amazing aspects about the Okavango Delta is the different experiences that you can enjoy. A mokoro experience is very different from a game drive and allows one to appreciate more the magnificent beauty of the Okavango Delta, hearing the iconic call of the fish eagle and sitting back in utter relaxation as your Mokoro gluides through the glass like water.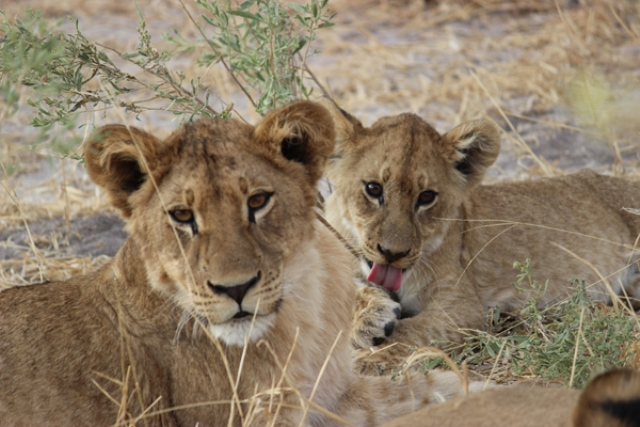 After a wonderful 3 days at Tubu Tree Camp I embarked on another scenic flight, this time heading north east to Little Vumbura Camp. Little Vumbura is on its own island and after a flight and a short drive, I hopped into a boat to complete my journey to Little Vumbura. Little Vumbura was a gem of camp complete with 2 resident Elephant and the wildlife viewing was sensational. Having seen Leopard, Lion, Kudu, Giraffe and Buffalo to name a few, I was in for a real surprise on my second afternoon at Little Vumbura. The game drive started out with mainly antelope sightings, that's until a pride of 8 Lion decided it was time to eat. For the next 3 hours we witnessed a truly unbelievable event as a battle ensued between the 8 lionesses and a herd of over 100 strong buffalo. The cat and mouse, back and forth, chase and be chased action continued until night fell and we returned to camp in awe of what we had witnessed.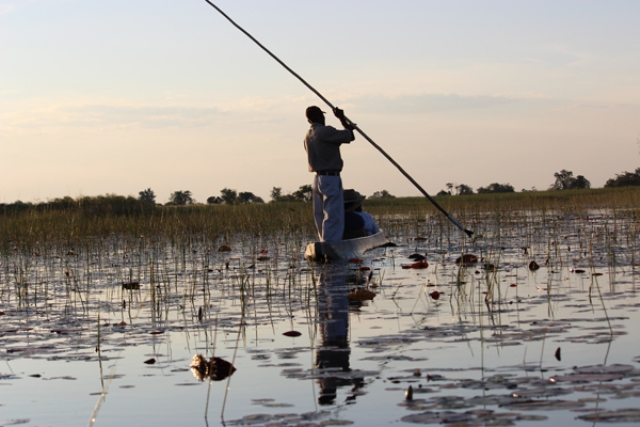 The wildlife rich Savuti
After 2 action filled days at Little Vumbura it was time to head further North East. Out of the Delta and into the famed Savuti. Savuti Camp was my home for the next 2 days. The Savuti/Linyanti region is very different from the Delta. This region is mostly dry and consists of bush and Mopane Trees instead of the lush vegetation and waterways of the Okavango Delta. With Mopane trees comes Elephant, many Elephant. Apart from Elephant, I was also lucky enough to see a fast moving pack of Wild Dog on a hunt, a Leopard descending from a tree and 2 magnificent male lions.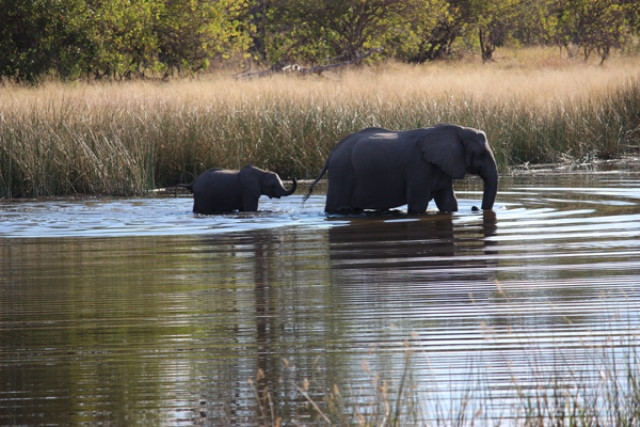 After my 2 nights at Savuti Camp it was back to Maun and then the long trip back to London where Summer still seemed a long way away.
Botswana is such an amazing country to visit as the combination of excellent wildlife and amazing pristine scenery allows for the most perfect safari experience. It Is certainly a life changing adventure!