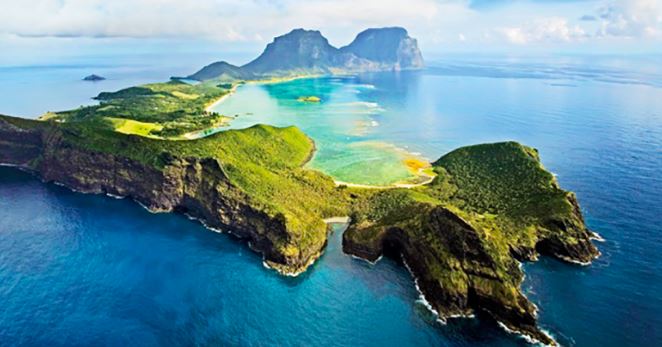 Photo Credit: R. Ian Lloyd via Budget Travel
It sometimes seems that the world is getting smaller and smaller – with the advent of the Internet, places you've never seen, at least in photos, are becoming increasingly rare. But there are still some breathtaking places on earth that, odds are, you've still never heard of, like Lord Howe Island pictured above, a tiny seven-mile island from tip to tip that sits in the Tasman Sea between Australia and New Zealand. It remains nearly untouched by humans, with a tiny native population and only 400 tourists allowed to visit each year. The limit is in place to protect the jaw-dropping natural landscape of the island which is home to a stunning crystal lagoon and coral reef.
Bequia, St. Vincent and The Grenadines
Photo Credit: bequiabeachhotel.com
This island in the West Indies, part of St. Vincent and the Grenadines,  still retains the color and adventure of the Old Caribbean. It's a true hidden treasure as one of the few remaining unspoiled islands throughout the Caribbean. While you won't find glitz and glamour here, you will enjoy ever-flowing rum punch, dazzling turquoise waters perfect for snorkeling and the company of especially friendly locals.
Whitsunday Island, Australia