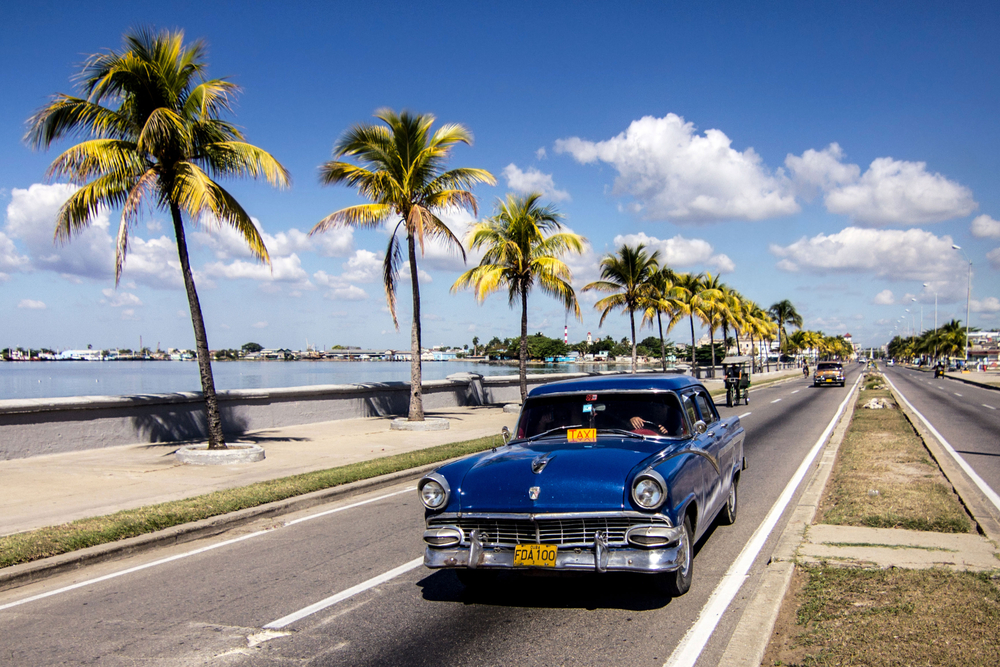 The image associated with the ideal beach vacation resort and hotel like Laguna Beach hotel often evokes fantasies of sitting under a cabana, sipping a margarita and donning trunks or a two-piece bathing suit, and all while soaking in the sun and breathing in the sea salt-infused air. Cuba has some of the best spots and is a vacationer's paradise for those who enjoy the excellent services of a five-star hotel and spending evenings dancing to the beat of live salsa music at a nightclub.
However, behind the walls of the lavish resort complexes lay the real Cuba that the vast majority of visitors never see. You have not seen Cuba unless you break from the confines of the resort and actually step foot into the streets and interact with the locals. Only then can you take in and appreciate the true beauty that is Cuban culture. Sure, some of the sights may not be that of the lavish images that you see on Trip Advisor or traveling brochures, but they are genuine and a real representation of how the locals live.
Immerse Yourself in the Real Cuba
Staying within the resort and sandy beaches is the easy route, not that there is anything wrong with that if that's what you prefer. However, if you are willing to take yourself out of resort mode and take in a candid glimpse of Cuba as it really is, then you will get a much more enriched adventure and appreciation for the country's heritage and people.
One way to take in the real Cuba is by opting for a casa particular in place of a luxury hotel. A casa particular is basically Cuba's version of a bed and breakfast. While the accommodations may not be as glamorous, they are affordable, and most of them are located in the city, which gives you direct access to the people, vendors and local shops. There are thousands of casa particulars in Havana alone and lodging can run as low as $40 for single night.
Popular Destinations
If you really want to explore as much of the country as possible, then there are more ways than one to get around. Renting a car may not be the most economical option, and most primary areas are accessible by bus. There are also private car services that come with an English-speaking chauffeur.
So where should you head? Obviously there is no right or wrong place to see, though some of the top destinations include the town of Trinidad and Vinales. With the former, you will treat yourself to the magnificent sights of colonial Spanish architecture and horse-drawn carriages traversing the cobbled streets. The city also happens to be within close proximity to Escambray Mountains, which provides a haven for hikers and the avid outdoorsman. If you set your sights on Vinales, then you immerse yourself in the landscape of beautiful acres of tobacco farming grounds. The city is particularly popular for horseback riding, cycling and caving.
Where to Dine
Dining is a part of every traveling itinerary. You also haven't truly partaken in Cuban culture until you tasted its cuisines. While there are near endless dining options to select from, one top recommendation is the Paladar Dona Eutimia, which is situated in Havana's Plaza de la Catedral. The dining establishment is best known for its picadillo, a mouth-watering dish consisting of minced beef topped with olives, beans and rice.
Of course, Cuba is also known for its alcoholic drinks. For a true partier's beverage, try the mojito cocktail infused with light Cuban rum or the daiquiri mixed with lime, gum sugar and white rum.
The Lifeblood of Cuba Lies outside the Lavish Resorts
Cuba is home to a populace of some of the most generous and accommodating people as well as a culture made rich by the echo of live music, irresistible food and outdoor vendors. By limiting your stay to the big hotels and resorts, you miss out on the opportunity to see the real Cuba. You can't say that you visited Cuba until you traversed the streets, eaten locally made food and mingled with the people. With Cuba tours of the city and towns, you will have a chance to do all that and much more.
httpv://youtu.be/PTdMj3szRCU
This is a post by Ashley Williamson. Ashley is a freelance writer and an occasional guest-blogger. When she is not working she likes to travel and discover untouched places around the World. If you have any question feel free to leave a comment.