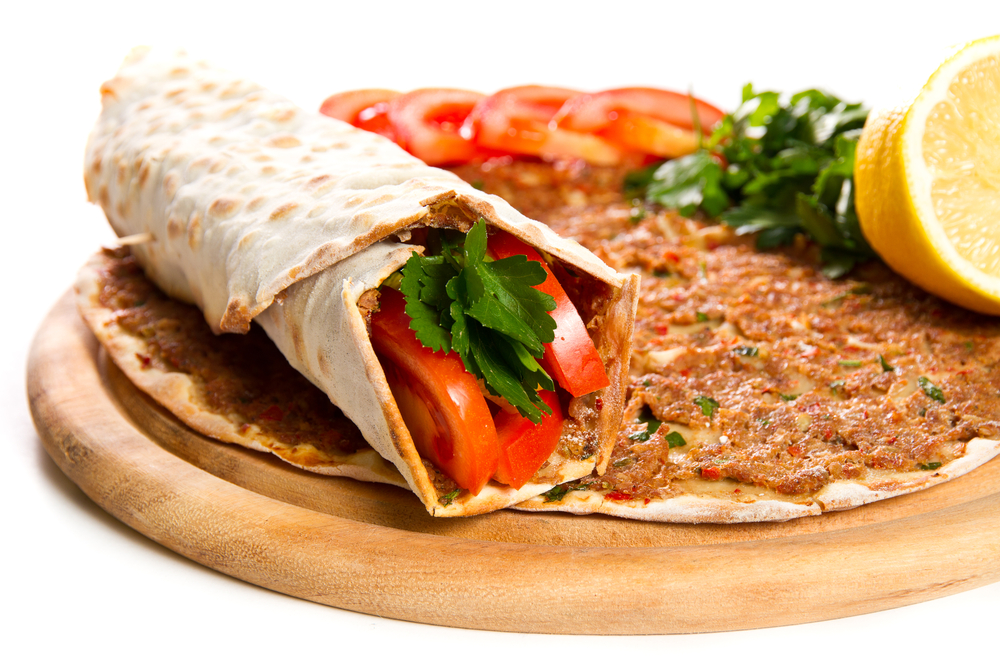 Chances are that when you think about food from Turkey, one of two images comes to mind: Turkish delight or kebabs. And while the two foods are Turkish in nature, they've been highly Americanized and barely scratch the surface of what Turkish cuisine really has to offer. By looking beyond the basics, you'll see that Turkey offers some of the most sophisticated cuisine that Europe has to offer; even rivaling the foods of France. Whether you're looking for stateside Turkish cuisine or you'll be sampling food on Turkish soil, look for some of the new/old foods from Turkey to really whet your appetite, to prepare the meat yourself, check out the best meat grinder for home use.
Informal Pubs and Cafes
Walk any of the streets in Istanbul and you'll find no shortage of casual dining options, including pubs and cafes. There, you'll get to sample much of what Turkish "fast food" has to offer, a far cry from the burgers and fries commonly served in the States. Traditional fast food still consists of the rich spices and quality ingredients of Turkish home cooking, including dishes such as kokoreç, börek and gözleme. They won't taste much like the fast food at home, but you'll get to experience Turkish cuisine quickly and without a lot of coin. Cafes also often serve up simit, perfect with a cup of strong Turkish tea or coffee while you read the paper or walk along the river.
Fine Dining
If you're looking for a more formal experience in Turkish cuisines, you can find fine dining in the States or in Turkey itself, thanks to restaurateurs who understand the appeal of fresh and flavorful Turkish foods, also they cook as chicken and fish, for these using the best Pans for cooking fish you can get in the market. The next time you're dining in a Turkeish restaurant, ask for a bowl of mercimek çorbasi, a traditional lentil soup packed with mint. Or, go for perde pilav, a rice dish with dumplings. Fine dining restaurants often offer home-cooked, comfort food perfect for when you're wishing for a n exotic and ethnic taste of Eastern Europe. Don't forget to end your meal on a sweet note – after all, that's where traditional Turkish delight comes in. Turkish restaurants are famous for experimenting with the sweet treat, adding new ingredients like rosewater for a modern flair on a centuries-old classic.
Street Food
Never underestimate the power of a really good food truck. Whether you find a street vendor with a cart or there's a food truck near you, street-based Turkish food offers you the best tastes of Turkey, but with a streamlined look. You can find vendors lining the streets in larger cities in Turkey, but food trucks – and particularly European food trucks – are becoming more common in the states, giving you a chance to sample treats like tulum, the crumbly, flavorful cheese for which Turkey is famous. Folded into flatbreads and other dishes, it makes food on the go seem more sumptuous, even if you grabbed it from a street truck.
In the States
Stateside Turkish food hasn't always been popular in the United States, but today, it's experiencing resurgence. And why not? It fits into the American cravings for fresh, healthy food, loaded with flavor and served in new and interesting ways. Look for eggplant-based dishes with plenty of goats milk-based cheeses for the real effect. Some American-Turkish restaurants cut back on the spices to appeal to a less-experienced palette, which is why if you really love Turkish cuisine, you'll need to make the trip to Turkey to try it for yourself.
In Turkey
When traveling in Turkey, you'll have ample opportunity to sample the cuisine. However, the Sultanhamet area is known for foods more geared toward tourists. If you really want the full experience, it may be worth it to check out restaurants and cafes that are off the beaten path. Run by locals, these smaller restaurants offer home recipes and traditional food so you can experience the cuisine in a modern way.
Whether you're at home or you're traveling, Turkish cuisine has a unique stamp to leave on the world of gastronomy. By taking the time to experience and sample all that Turkey has to offer, it's clear that France doesn't have a monopoly on refined foods and rich dishes. Try a few and you'll see why the Turks are the original foodies.
httpv://youtu.be/m_gnj6FdamY
This is a post by Ashley Williamson. Ashley is a freelance writer and an occasional guest-blogger. When she is not working she likes to travel and discover untouched places around the World. If you have any question feel free to leave a comment.