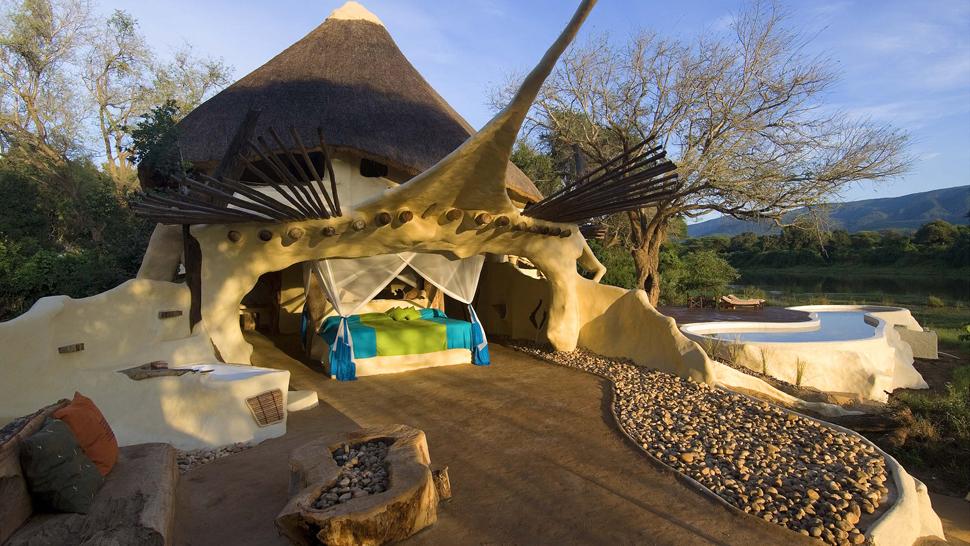 A supremely luxurious villa, that's been decorated to perfection, has some extraordinary views, and which offers the best amenities money can buy, is right up your alley if you want to spend a vacation oozing with luxury. Yes, luxurious hotels are passé; it's the 'villa' life that allows you to eat, live and breathe luxury when you're on a holiday. If you're looking to live in a house filled with magnificence and beautiful sceneries, these luxury homes are the ones for you. 
For many people, the world holiday is intrinsically linked to hotel rooms, restaurants, guided tours and friendly banter with other guests in the hotel. But, at times, it's a good idea to think beyond the mundane and work towards experiencing a unique holiday with all the trappings of extravagance. A holiday spent in an exotic villa allows you to do just that.
The purpose of this article is to bring you 4 ultimate villas that you can choose to stay at, the next time you're going on a holiday. But, and this is huge but, it's important to understand that these villas don't even begin to scratch the surface of the decadent extravagance that luxury villa rentals bring to the table. The purpose is to just give you an idea of what you can expect when you hire a luxury villa.
1. Chongwe River House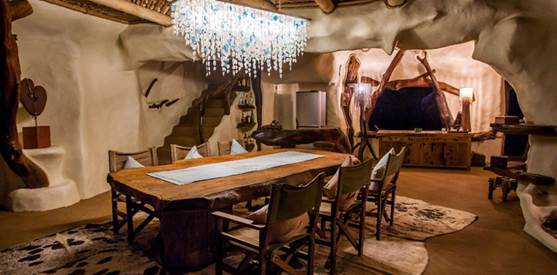 Think spectacular, think Africa, think Chongwe River House on the Lower Zambezi in Zambia.
Zambia is a popular destination for wildlife enthusiasts who want to explore the wilds of Africa with its wild elephants, magnificent lions, fast running wildebeest, dazzling zebra and more.  As is the case with all popular tourist destinations, the hotspots of Zambia are packed with five star hotels for the luxury inclined, but why not think out-of-the-box and rent a private home.
The Chongwe River House is perfect for your needs. Situated on the banks of the Chongwe River, right next to the Zambezi, with its panoramic views of the mountains, this property offers four spacious en-suite bedrooms, private chefs and an extremely well trained support staff to take care of all your needs. Oh yes! You also have the resident head guide of Chongwe ready to take you on safari whenever you want. But wait, why go on a safari activity, when you can view all the game you want from the deck of your riverfront retreat. Close your eyes for a second, and imagine a scenario where you're relaxing near a pool, sipping an exotic brew, watching a herd of elephants enjoying themselves in a river that's a stone's throw away from you. Love the scene don't you. Well, this is something that will happen regularly happen at the Chongwe River House.
For more information about the villa, accommodation and availability take a look at Chongwe River House.
2. Le Touessrok Villas, Mauritius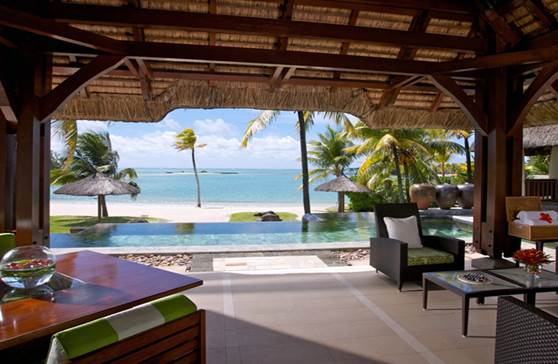 Mauritius is known for its stunning beaches, and if you ever want to explore the carefree pleasures of life in this picture postcard perfect island on the Indian Ocean, the villas at the Le Touessrok are the place to stay.
This is a large beach hotel, which apart from its rooms and suites offers guests three huge secluded villas that are the last work in luxury, comfort and elegance. With its personal butlers, walled gardens, infinity pools and outdoor showers, you can't help but get mesmerized by the sheer indulgence on display. You get the best facilities that the hotel has on offer, but at the same time can escape the crowd of guests at your very own villa. A villa manager is available 24×7 to take care of your special requests and arrange trips to Mauritian attractions, including the resort's own private islands (yes they do have those!!!).
For more information about the villa, accommodation and availability take a look at Le Touessrok.
3. Villa Egerton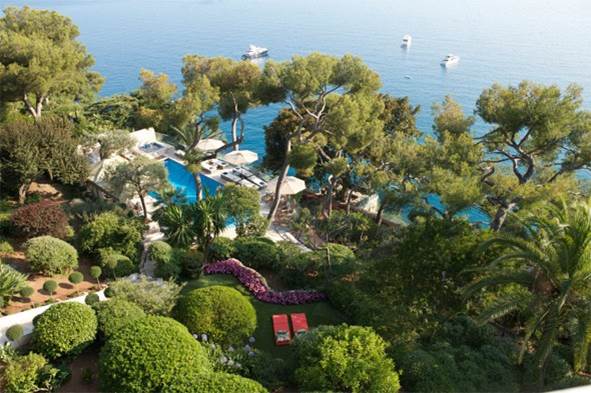 Call it the French Riviera's best kept secret or the Villa that everybody wants to rent, what everybody has no doubts about is that the world's glitterati has been frequenting this iconic villa estate throughout history. But, it's now available on the rental market, and it's your chance to spend an absolutely delightful vacation in Côte d'Azur
Offering panoramic views of the Bay of Monaco, the villa is synonymous with luxury on a royal scale. With its al fresco party and dining terrace, the huge swimming pool equipped with a hot tub and Jacuzzi, and a travertine pool terrace bay, this is a villa that is perfect for those decadent parties that Roquerbrune Cap Martin is famous for.
Offering vacationers seven bedrooms and an equal number of bathrooms, state-of-the-art cinema, an Italian wine cellar and a whole lot more, this is a rental property that is hard to beat.
For more information about the villa, accommodation and availability take a look at Villa Egerton.
4. Villa Kelso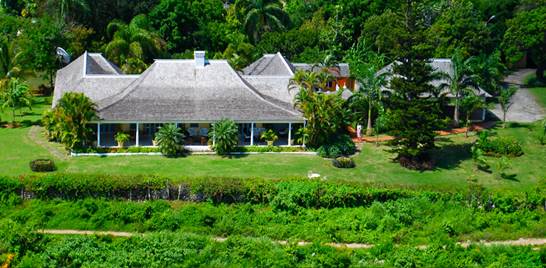 For that ideal Caribbean vacation, the Villas Kelso, in Duncans, Jamaica offers more than just the perfect accommodation. It's a 5 bedroom rental home, offering an amazing view of the sparkling waters of the Caribbean Sea, the pristine Silver Sands and the breath taking beauty of Jamaica's north coast.
This villa will be your very own Caribbean hideaway where the English, Scottish and Jamaican antiques, architecture have an old world charm that is absolutely mesmeric. You can choose to relax by the pool side or make use of the beach privileges offered to villa renters at the Silver Sands Beach Club or just get a great message on the terrace. You are the king of your domain.
For more information about the villa, accommodation and availability take a look at Villa Kelso.
So, here they are! Villas for rent that are just what you need for a vacation spent in the midst of enviable luxury!
httpv://youtu.be/vbUItqJ7oZM
Lori Wagoner has been working as a freelance writer for a long time. She loves to travel different places and likes to share her experiences with people to give them an idea about the best destinations and deals. She recommends buying flight tickets from Flight Network to get the best deals.