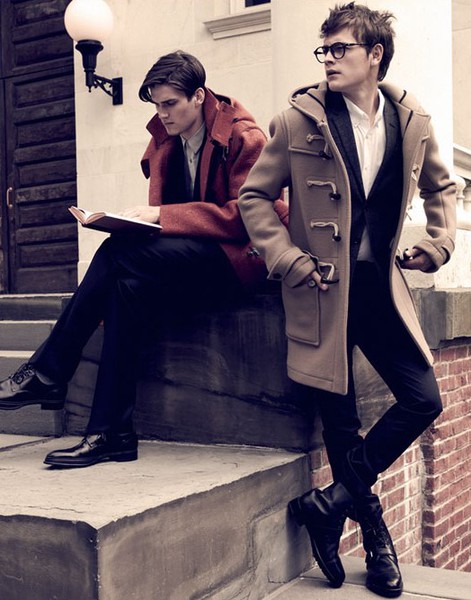 As a college student, you enjoy all the privileges of adulthood, yet you preserve youth's "insouciance"—an SAT word which here means "freedom to travel," and which may also suggest "don't mind roughing it." If you intend to learn at least as much outside the classroom as in it, then you surely have travel plans. Do not make the typical freshman mistake of traveling at full cost, paying the equivalent of a full semester's fees for one painfully predictable week in Cabo San Lucas or Ft. Lauderdale. Instead, do your homework, finding memorable, meaningful travel opportunities cleverly hidden in obvious places:
• Go for a whole semester…or more. Most major universities have "study abroad" programs. In fact, some architecture schools and Fine Arts programs actually require students to spend a year studying abroad. In school-sponsored study abroad programs, you pay your own school's regular fees for admission to a college overseas, and you typically work with your university to arrange reduced-fare travel and room and board. You may take your international study and inter-continental adventure to the next level, enrolling in "Semester at Sea," literally an academic and multi-cultural cruise around the world. Classes plus cruise; how can you go wrong? "SAS" is not exactly a bargain, but it does put a priceless experience within reach of the ordinary college student.
• Look for internships and research assistantships. Especially if you have a science major and intend to go on for a Ph.D., you aggressively should seek opportunities to work with professors who receive grant money to do field research. Even if you serve as little more than Sherpa and hat-rack, you enjoy unparalleled opportunity to learn how investigative methods work in the real world. Internships typically reward you with course credit; assistantships usually pay either stipends or salaries. Either way, you win.
• "Green" travel costs less. With gas prices soaring into the stratosphere, the old-fashioned road trip has become as precious as a Tiffany trinket—literally. You can buy a ¼ carat diamond for less than it costs to fill a full-sized SUV with gasoline. Therefore, if you crave the thrill of the open road, form an itinerant carpool, sharing the rental and insurance costs for a hybrid economy car and staying in campgrounds. If you fervently desire scenery and exploration, seriously consider traveling by train. Once upon a time, train travel was considered the epitome of elegance; it still sets the standard for economy and convenience.
• Group travel costs less. If you and your friends are traveling to an exotic resort destination, look into the advantages of group rates. Alaska Airlines has especially enticing rates for groups of ten or more traveling to tropical places, including the most popular international spring break destinations. United and Delta also offer tantalizing group rates for travel and lodging. Naturally, you will see the magic words "some restrictions apply," but many of the restrictions either put the words to common sense or are negotiable. One caution: If you intend to travel in a group of ten or so, designate a leader who will manage all the travel arrangements and take care of the money.
• See America first. The United States has never been so accessible to its own citizens. The National Park Service and public-private partnerships have created amazing travel opportunities for homegrown adventurers—especially if you willingly will travel under your own power. You may, for example, bike the entire east or west coast, or you may cycle the length of historic Route 66. Aquatic animals can paddle canoes more than 1000 miles through the Boundary Waters Reservation; and hardcore hikers can travel the legendary Appalachian Trail as if they were pioneers. If you must travel by car, the American Automobile Association happily will help you plan a trip through the scenic and historic attractions of your choice, and they can guide you to inexpensive gas, food, and lodgings, too. "Triple-A" members also receive handsome discounts as they travel America's scenic byways.
Wherever you go and whatever you do, try to "go local." Business travelers say they can travel around the world on big commercial airlines, staying in big chain hotels, and feeling as if they never left New York; where's the education in that? Forfeiting a little familiarity and sacrificing a few amenities, you gain the benefits of a "cultural plunge." If you are not seriously ready for the plunge, you are not really ready for the trip.
Mary Baxter is a writer and nurse, comparing online masters programs in nursing to help further her career.