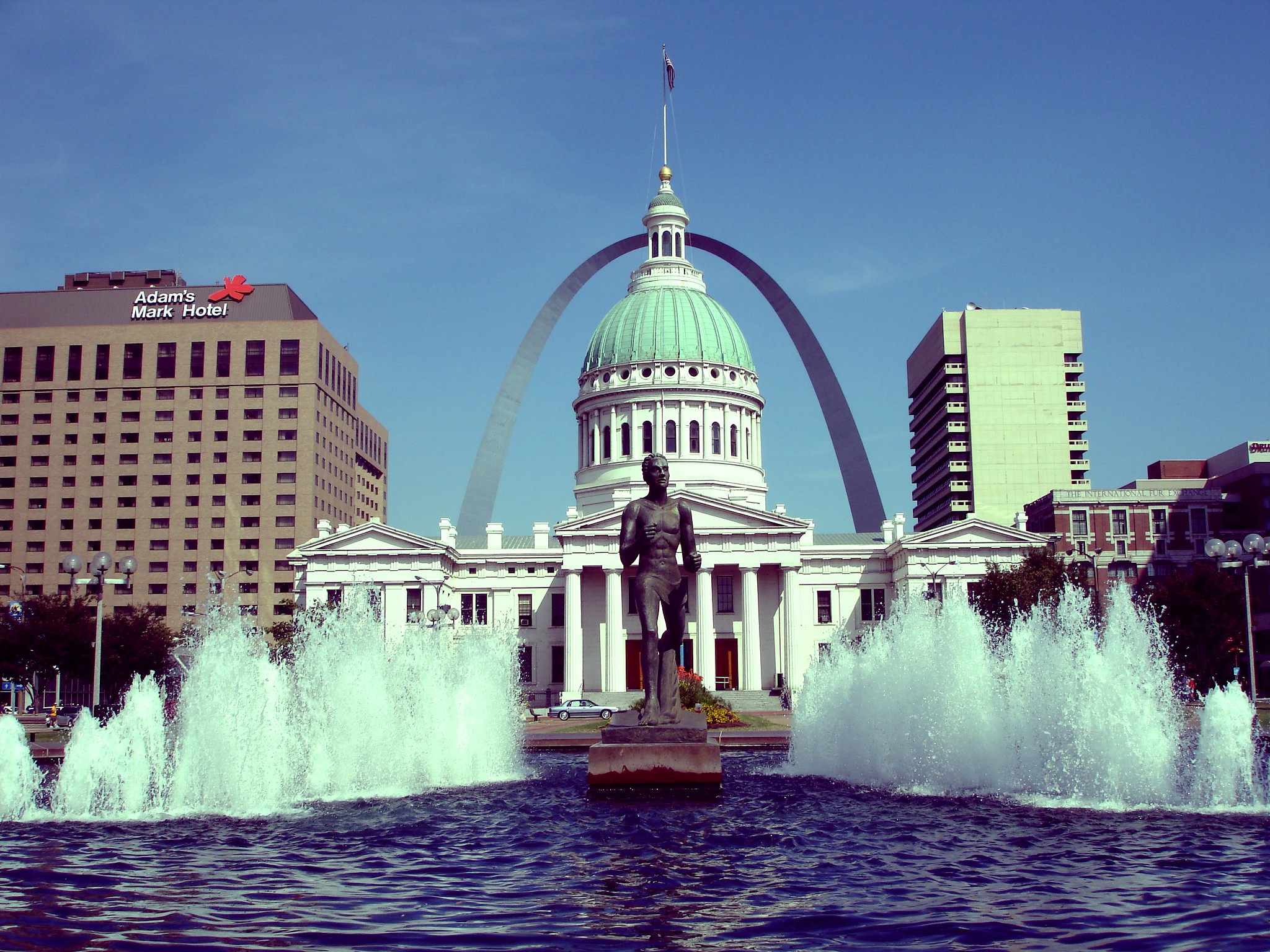 St. Louis holds the distinction of being the US city with most free things to do after Washington DC. You might have to spend money getting here or on restaurants, or on St Louis hotels, but after that you can have a great time and it needn't cost you a dime.
Some of the attractions depend on the time of year or the day of the week, but alternatives are always available. Here are some of my favourites.
If history and culture is your thing, St Louis has quite a few museums and historical sites.
The Old Courthouse in downtown St Louis is the site of the 19th century slave trials where Dred Scott unsuccessfully sued for his, and his family's, freedom.
The Missouri History Museum in Forest Park has displays ranging from the founding of the city in 1764, to Miles Davis, to the history of the Cardinals baseball team, and everything in between. There are charges for some of the exhibits, but many of them, and general entrance are free.
The St Louis Art Museum was the first publicly funded art museum in the country and has always had no admission charge. It houses different collections ranging over a huge variety of cultures and periods of time.
The St Louis UniversityMuseum of Art contains many exhibits displaying the city and the university's Jesuit origins. It is housed in a magnificent French revival mansion which is, in itself, worth seeing.
Ulysses S Grant National Historic Site commemorates the history behind the 18th President of the United States, and is the house of his wife, Julia Dent.
JeffersonBarracks Historic Park has a rich military history and was the first Infantry School of Practice in 1826.
The Mildred Lane Kemper Art Museum started life as the St Louis School and Museum of Fine Arts in 1881. It is now sited at Washington University in St Louis, and comprises of a large number of 20th and 21st century paintings, prints, sculptures, photographs and installations. Also here are more than one hundred Old Master prints, and some antiquities.
If all this history and such makes you feel quite dry, why not try a brewery tour? Budweiser is made here at the Anheuser-Busch Brewery, and tours to watch beer being made are available; you can opt for a beer course, but that is not free. Schlafly Bottleworks, another local brewery, also offers tours, and is must be said that these give more opportunities to chat to the brewer, and more importantly, offer tastings.   
You might prefer to be outdoors, and if so, St Louis has something for you too which won't cost anything. Tower Grove Park is a Victorian style walking park where about two hundred species of birds live. Citygarden in downtown St Louis displays art and has more than a hundred species of plants.
Also free is St Louis Zoo, one of the top zoos in the country, with more than five thousand animals. St Louis locals are very proud of their zoo, and with justification. Special displays are held at varying times at the zoo.
Another day you might fancy the St Louis Science Center where the exhibits explore the science which has shaped the modern world. Or what about a bit of retail therapy? St Louis Union Station was built nearly one hundred and twenty years ago, and now serves as a marketplace.
This is only a small selection of free attractions on offer in St Louis, there are many, many more. Unless you are coming for a fairly long stay, you'll have to come back to fit them all in. You cannot fail to find lots to do when you visit, and you might even go home with money in your pocket.
Author Bio:
By author and travel enthusiast Richard Orban, writing on behalf of Marriot Hotels in this instance. If you're ever in the St Louis area and looking for St. Louis Hotels be sure to check out their offers!