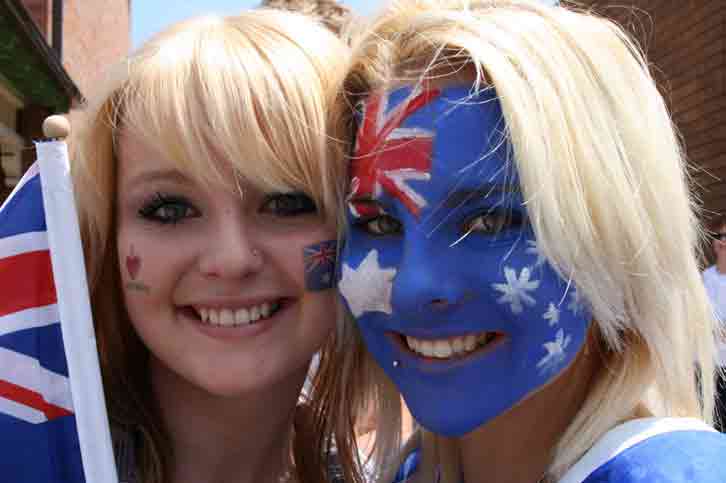 Australia is one of the most popular tourist destinations in the world and getting there is not the problem it once was. Many of the major airlines offer routes to Australia so there's one thing that's certain; you've got plenty of scope to find the best flights. The one drawback of this is that searching high number of flights available can be a bit daunting. Fortunately there's plenty of help out there. Probably the best way to get the most out of your trip is to plan ahead, even if it's only a general plan. You can also visit the ask Melbourne website if you have any questions that isn't answered on this article.
Choose Your Airport
It seems obvious but the sheer size of Australia makes choosing the best flights even more important. In the UK for example, if you want to go to Birmingham but have to fly to London it only takes an hour or so to connect but in Australia there can be thousands of miles between cities. Major airports include:
Adelaide
Brisbane
Cairns
Canberra
Darwin
Melbourne
Perth
Syndney
Plan Your Trip
Whether you're on an epic travelling trip or a more relaxing holiday, the fact that you're not really tied to a schedule and can follow your own path is a bonus. That's why it's probably not worth making a plan that is too rigid because it's unlikely you'll stick to it. A rough plan though will give you a bit of direction and more importantly will allow you to try and pick out the best flights which will in turn save you money.
Write a To-do List
This is an extension of the last point but it's not a bad idea to work out a rough list of things you want to see and do while you're in the country. It'll help you work out a route and plan times etc. You don't want to visit a country that is as amazing as Australia and not see everything you'd like to. It doesn't hurt to do a bit of research either as you might find something new that's worth a visit alongside things like the Great Barrier Reef, Uluru (Ayers rock) and Sydney Harbour. If you're into art and culture then you should definitely take in Melbourne. If something off the beaten track appeals to you something completely off the beaten track then Cobbold Gorge or Coconut Island (both in Queensland) should be on your list.
Apply for Visas
Before you take your trip there's paperwork that needs to be done in the form of sorting out a visa. In this case there's three visas that need to be considered.
Australia Travel Visa – this comes in two forms. The ETA (Short Stay) visa allows a person to stay in the country for up to 3 months. You will not be entitled to work or study while in the country but limited volunteering is permitted. There is also a version of this aimed at business visitors.
676 – This is very similar to the ETA visa but is valid for up to 12 months. This is available in both electronic and paper forms.
Working Holiday Visa – This is a more extensive and further conditions have to be met but as the name suggests you will be allowed to work while in Australia. Applicants are subject to criminal, medical and financial checks and must be between the ages of 18 and 30. These visas last for 12 months but in some cases can be extended to 24 months.
Get Vaccinations
Part of the process of applying for a visa includes medical checks; if you've not been to Australia before it's quite likely that you'll need some injections. These sometimes need to be up to 8 weeks in advance of taking your flight so again, plan ahead. Yellow Fever, Dengue Fever and Rabies are commonly recommended but your doctor will be able to advise you fully.
Prepare Vital Documents
Before you leave, take photocopies of your vital documents such as passports etc. in case you lose them. Photocopies on their own aren't sufficient to travel if the worst happens but it'll certainly make things easier if you can prove who you are. If at all possible you need to store these somewhere away from passport. As a backup, take photos of documents on your phone and keep it with you.
Extra Cash
It's also strongly recommended to take enough cash with you to at least cover any unforeseen incidents. Most flights to Australia involve changing planes at some point and if for any reason you can't make your connecting flight you may need to find somewhere to stay.
Learn the Culture
Australia is considered a westernised culture and as long as you're polite and friendly you should have no problems. Take every opportunity to immerse yourself in the culture and your trip will be better for it.
Things to be Aware of
One of the most famous aspects of Australia is it's wildlife but not all of it is completely safe. You should always be aware of snakes and insects that can cause injuries or worse. Crocodiles can be an ever present danger too so don't just jump into any watering hole you see. Similarly, Kangaroo's might look cute but they're capable of causing you harm so it's best to leave them alone.
Like I said, one of the best things about a trip away is the fact that you can be spontaneous and you're in charge of what you do but a little bit of planning beforehand will make the whole process much easier.