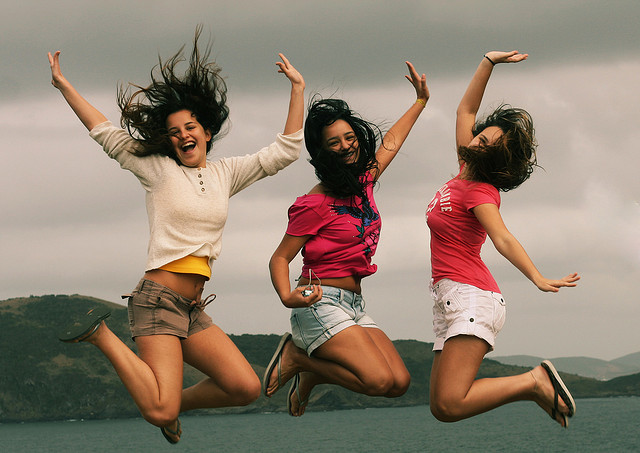 Travelling with a group can be a stressful experience, to say the least. There's the job of having to organise flights and accommodation, having to keep track of the financials and trying to find a destination that everyone's happy with.
However, there are a few steps you can take to ensure that it runs smoothly and that you all get the most out of the holiday…
1. Plan well in advance. As a general rule flights tend to be cheaper when booked in advance, and it's more likely that there will be activity and accommodation spaces free. Booking in advance also gives you the chance to do your research and find the best travel deals and destinations. You'll get the chance to properly look into your chosen destination, hence avoiding chaos when you do arrive.
2. Keep track of the financials. Although it can be awkward asking close friends for money the sooner you've got it over and done with the quicker you can all get on with looking forward to your trip. Make sure you let everyone know how much it's going to cost right from the beginning- this will ensure that there aren't any nasty surprises for people later on. If it's a large group then it may be a good idea to create a spreadsheet with how much everyone owes, so that you can easily keep track of the amounts.
3. Tailor it to the group. If you're a group of culture-seekers then find a quaint hotel right in the midst of the destination, and experience true local culture and cuisine. If you're on a stag do then research great activities before you go, and if you're in a big family group then search around for family-friendly things to do. Whatever the group you're with, make sure that you plan appropriate activities and accommodation so everyone's satisfied on the trip.
4. Check and double check your itinerary. It's important to check over the itinerary provided to you by the tour operator so that you know where you're going and when, and can plan other parts of your trip accordingly. You'll also gain an idea of what you should take to wear and any snacks you may need, as well as seasonal elements such as sun screen or winter clothing. Checking your itinerary will also let you see any gaps that you may want to fill with other activities while away.
5. Take in your surroundings. When you're with a group it's easy to get sucked into countless conversations and forget to look around at the sights. Take in the scenery and get a good feel for the culture of the places you're visiting. Being observant of your surroundings definitely pays off when you have beautiful pictures to look at back home.
This article was contributed by leading group event organisers StagWeb.