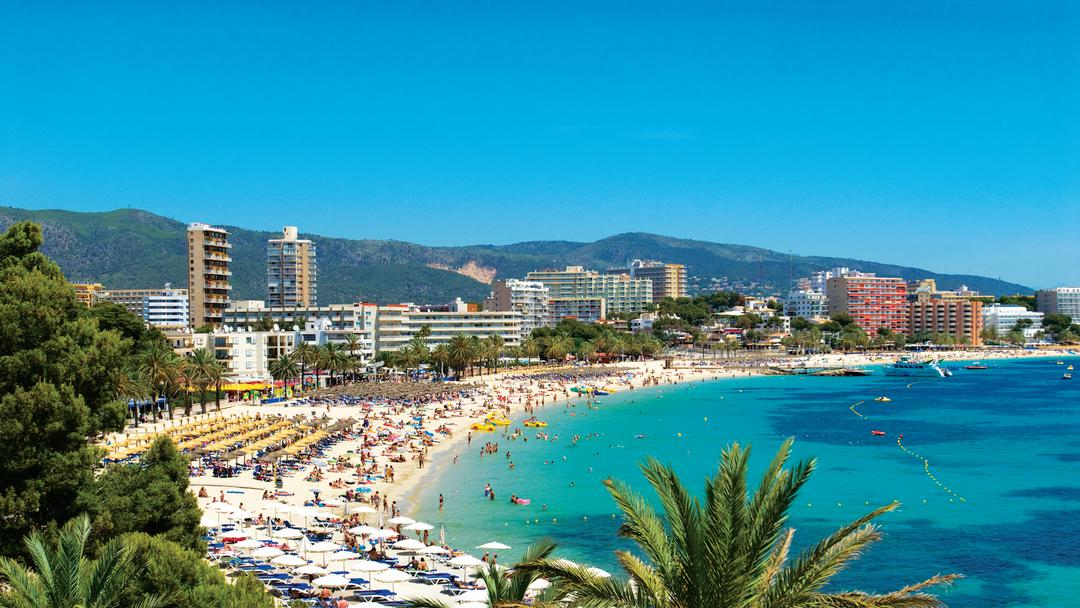 Many of the Spanish islands are renowned for guaranteed sun, sea, varied culture and cuisines and of course, plenty of sangria!
As one of the most popular holiday destinations in Europe, Spain attracts more than 50million visitors each year and there are many reasons why.
There's plenty of beautiful landscapes, exciting activities for tourists and because of its popularity, there's a vast range of flights and accommodation, whatever your budget.
Like many destinations, each island offers something entirely different so it's important that you know what kind of holiday you are looking for. Whether you are looking to lounge and relax by the poolside with a cocktail in hand, or you would prefer something more adventurous, here's a guide to the Spanish Islands:
Majorca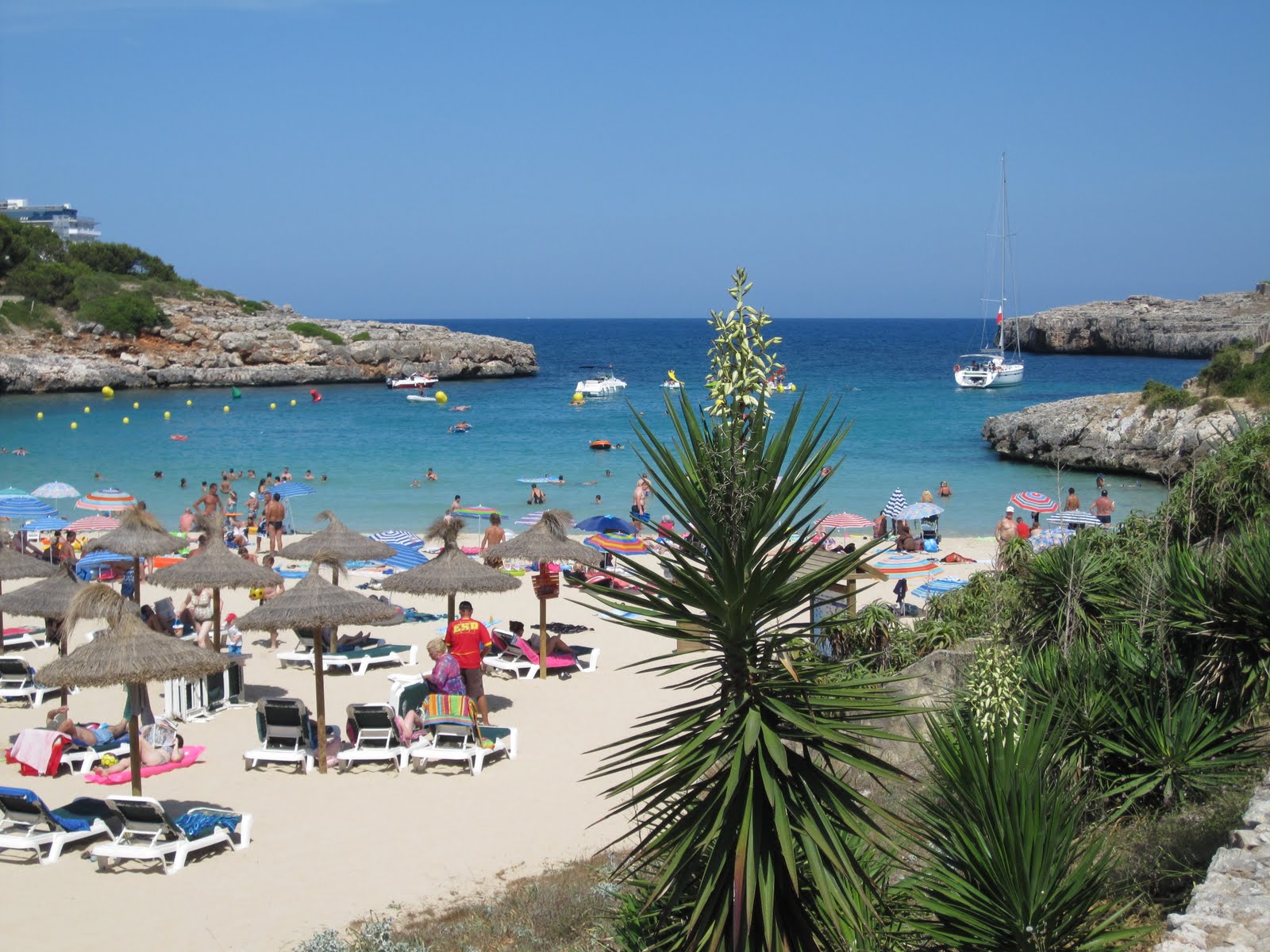 If relaxing on a glorious beach, surrounded by beautiful sweeping bays sounds like the perfect holiday to you, Majorca will be perfect. Great for families and couples, the resorts in this area are surrounded by a wealth of restaurants, shops and cafes for you to enjoy at your leisure.
What does Majorca offer:
Beaches:
If you stay in the North coast of Majorca you will find places such as Alcudia and Puerto Pollensa, where you will find calm and relaxing beaches with plenty of space for you and your family. If you don't want a beach that's too overcrowded, the beaches here are an ideal choice and will give your children the opportunity to thoroughly enjoy themselves. The water here is also quite shallow, giving you the opportunity to take your children for a splash in safe waters!
Food:
In Spain, it's likely you will expect the best olives and tapas around. But if you aren't too sure about eating the local cuisines in Majorca you will find traditional British food that may also be well-suited to your children too! However, the food will not just be limited to Spanish cuisines as many of the main resorts offer Italian, Greek, Chinese and Indian food to appeal to a range of tastes. Perhaps you are looking to taste some traditional wine produced in Spain? If you wanted a taste of wine that is produced authentically in Spain, head to Binissalem where traditional fruity wine is produced.
Ibiza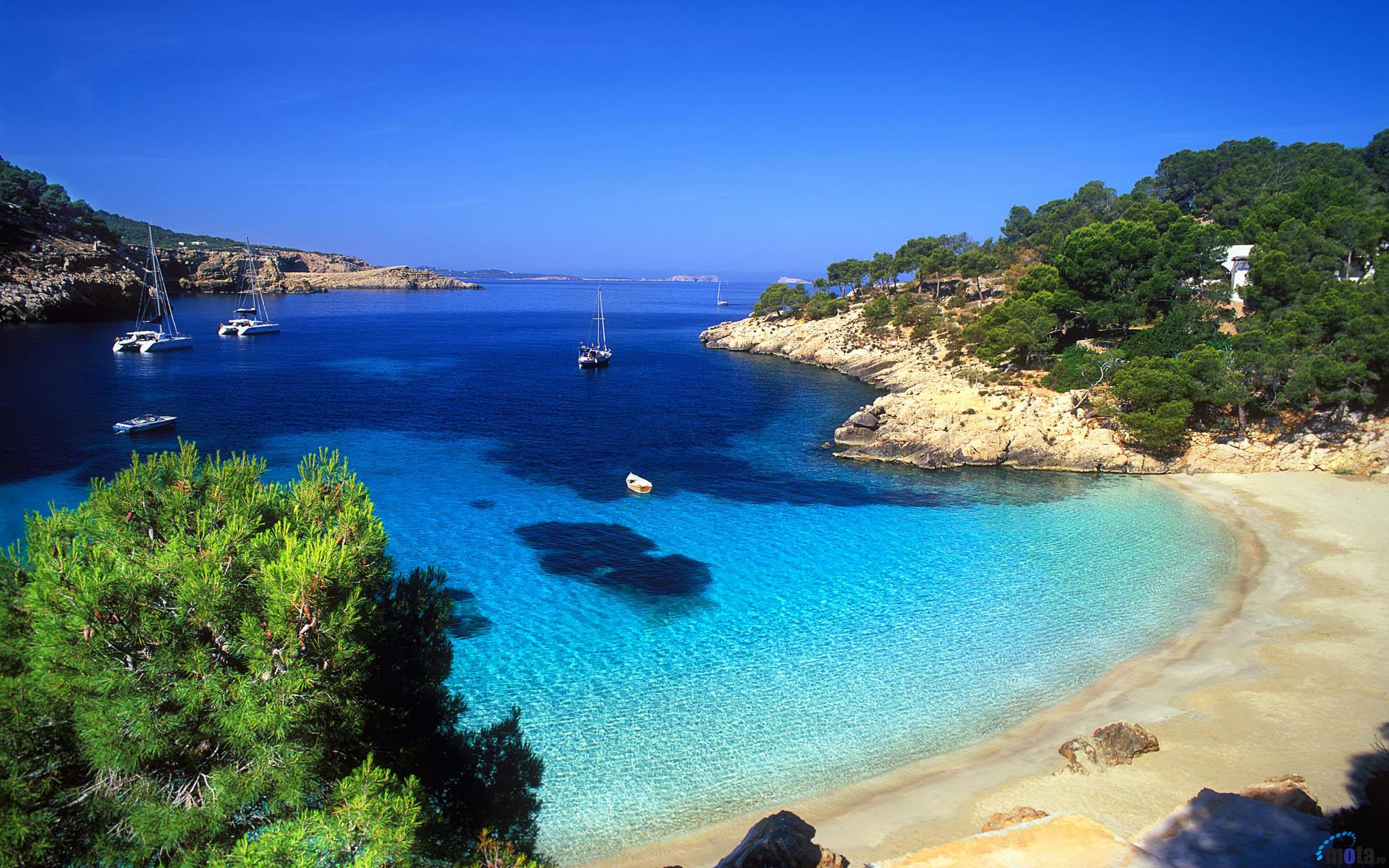 If you are a young person that is heavily involved in the clubbing scene, it is highly likely that Ibiza needs no introduction. However, what many people don't know is that Ibiza is also great for adults too.  There's plenty of stunning scenery to enjoy, soft sands, a beautiful turquoise sea and a vast range of activities to enjoy.
Nightlife:
Each year thousands of holidaymakers flock to Ibiza to experience the great nightlife and to see some of the most well-known DJs in the business. With its world famous sunset terrace and some of the most famous clubbing venues around, it's clear that Ibiza is one of the many sought-after Spanish destinations.
In terms of the clubbing venues, here are a couple you should look out for:
–          Space
–          Pacha
–          Amnesia
–          Es Paradis
Shopping:
If the nightlife in Ibiza doesn't really interest you, there are also many activities such as shopping that will allow you to pick up some unique gifts that you can take back home! Why not visit the bright and bustling markets and pick up a colourful kaftan or even take a look at some of the great Spanish food on offer if you are thinking of rustling up a traditional dish yourself!
In the old town, you will find more unusual shopping venues allowing you to purchase something authentic that will remind you of your wonderful stay on this magnificent Spanish Island.
If you are looking for a bite-to-eat, try out the locally caught fresh seafood in San Antonio town or take a trip to Santa Eulalia to try some classic and traditional Spanish meatballs.
 Formentera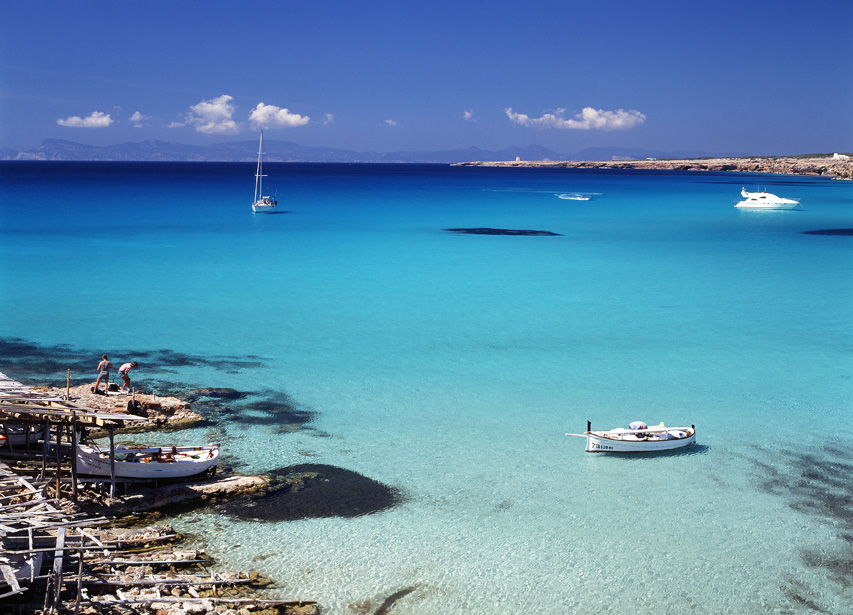 Although this Spanish island is not as well known as Ibiza and Majorca, it still has many qualities such as a wonderful range of bars and restaurants, un-spoilt and magnificent scenery and great beaches for your enjoyment.
To get to Formentera you may have to fly to Ibiza's main airport, but during your stay here you will find that it is a peaceful island that is far removed from the bustling and loud nature of Ibiza itself.
Whilst staying here make sure you pay a visit to the Es Cap de Barbaria Lighthouse. Capture some of the most magnificent Spanish views and make sure you watch the sunset from the lighthouse, which will be the perfect end to your day on the island!
Wherever you are looking to holiday in Spain, make sure you read these tips on each area to ensure you and your family are well suited to the Island you choose.
This article was provided by Hotel Sis Pins: a beautifully located beach hotel in Puerto Pollensa.  Visit their site to take a look at their fantastic accommodation.