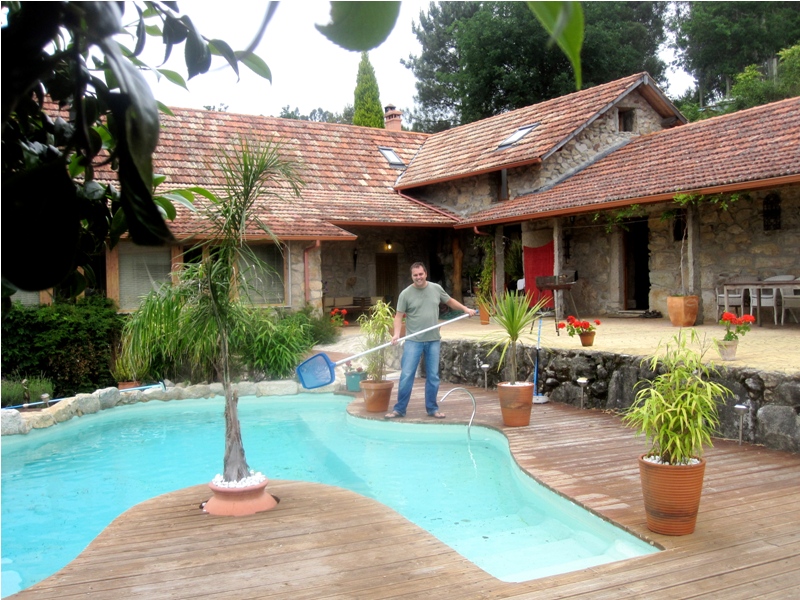 For those vagabonding around the world, the cost of accommodation has always been one of the biggest budget breakers. While flights to a far-flung destination like Australia may initially set you back, it's the daily outgoings for hostel or hotel rooms that are going to set you back long-term.
For a gap year or full-time traveller, these are the most common accommodation options, but someone planning to stay in a city or specific area for longer may look into getting an apartment or something more permanent. Of course these options aren't always as easy as that for travellers who are keeping to a strict budget and often can't afford the luxury of their own bedroom or the initial cost of a deposit, normally required to rent a flat.
Enter house sitting, a relatively new concept in the eyes of the backpacker but something that's been around for considerably longer than that. Previous house sitting was mainly agency-based; however these days there are a growing number of house sitting exchange websites popping up. On these websites house and pet sitters generally work for free; the promise of free accommodation enough to encourage them to undertake the work.
For ourselves, running a house and pet sitting business, the feeling towards these nouveau-housesitters is mixed. We've both been travelling before and understand what a blessing the idea of free accommodation must be. Couchsurfing used to be the way to enjoy free accommodation and I remember thinking that was a godsend when I discovered it. Mind you there's only enough sleeping on couches and pull-out beds that one person can manage and it wasn't long before I started splashing out a little more on accommodation or, when the weather was good, camping, which is surprisingly popular in a lot of cities.
So when I see people turning to house and pet sitting as a free accommodation option I can empathise. I've couch surfed in plenty of places and although it's a lot of fun, the promise of having your own personal space, is something that couchsurfing doesn't offer. Of course, there's pros and cons to both sides – couchsurfing is a great way to meet people, especially when your host takes you out and introduces you to other people in the couch surfing community. That said, every now and then you want your own space.
I found this on a trip through Eastern Europe a couple of years ago. I had some amazing times couch surfing in Slovenia, Croatia and eventually Poland but somewhere in between, I wanted a break. It was my first time to 'surf' as opposed to 'host' and I hadn't quite figured how much little free space I would have. I took a couple of days off and stayed in a few hostels in the countryside, and this helped me to 'recover' and carry on my trip. Now if someone had said rather than stay in a hostel, why don't you stay in someone's house, alone, for free, I would have jumped at the chance. Hostels aren't great places to for getting your own personal space by any means.
So while I can definitely empathise with any travellers getting into the house sitting gig, I think it's extremely important to go in with the right motives.
Minding a pet is quite a big task. If it's a big dog, walkies are involved. If it's a very big dog then I sometimes take it for a run. This isn't just a quiet walk in the park; a lot of house sitting clients live in very remote and rural areas and so a walk means a trek in the hills.
Pets also require quite a bit of emotional contact and attention. Although that sounds wonderful, especially to someone who has been on the road for quite some time, it's more work than a lot of people realise.
Wwoofing is another popular free accommodation option, but even that involves some work. There's a big difference between wwoofing and house sitting however. With Wwoofing you join an active team for a few weeks. The team will have people who are doing this full-time and are able to manage you and direct you in what you need to be doing. With house sitting however, you're left in charge of a house and often quite a few pets. A lot could happen, which you will have to take care of, generally in another country and using another language.
Now I don't want to put anyone off funding a trip around the world. Travel is an amazing opportunity and as the cliché says, it really does broaden the mind. My point is that house sitting isn't like couchsurfing or wwoofing – it's a completely different kettle of fish. House sitting is an amazing opportunity for those who are travelling – it works well for us working as digital nomads as we're location independent– but with great opportunity for travel comes great responsibility and those responsibilities take up quite a bit of time that I'm not sure many travellers are ready to commit to.
Maybe they are and maybe you'll prove me wrong. I hope that's the case as, from having been a strong part of the couchsurfing community for many years, I realise there's a lot of decent, honest and genuinely nice travellers out there – people I've hosted or who've hosted me and most importantly people who I would definitely let mind my house or mind my pets.
But I also know that when you're travelling, the real world seems very different and it's hard to keep a part of it when you're in the travel mindset.
For those looking at getting started as a house sitter there are plenty of opportunities out there, if you can get that balance right – just make sure you work that out before promising the world to a client, as they're putting their trust in you, me and the whole house sitting community.
James writes for the house sitting couple, the two person team of house and pet sitters he runs with partner his Jemma. Follow us on Twitter or get in touch with any of your house sitting questions.