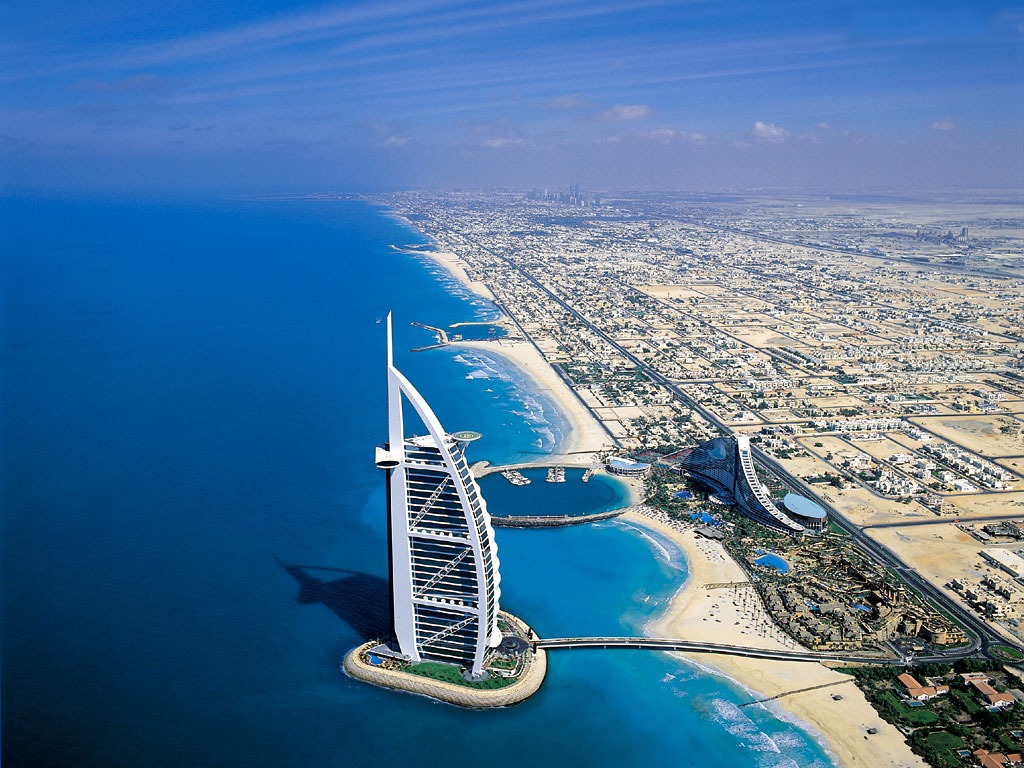 Whether you are traveling with friends or family, planning everything from A to Z will make your visit to Dubai twice the fun. Planning a trip is a daunting job that takes a lot of time and effort especially if you have no idea from where to begin.
And since Dubai is where people go to have all the fun; planning your trip would be perfect to enjoy your experience and not waste a second in this beautiful and fun-filled city.
The Emirate of Dubai has got something for everyone, so whether you fancy candlelit dinners with a view or you are an adrenaline junkie; you will find everything you want and more only if you plan your trip ahead of time. If you are puzzled from where to start and where to go, here is a complete travel plan to places you should visit in Dubai during your travels.
Skydiving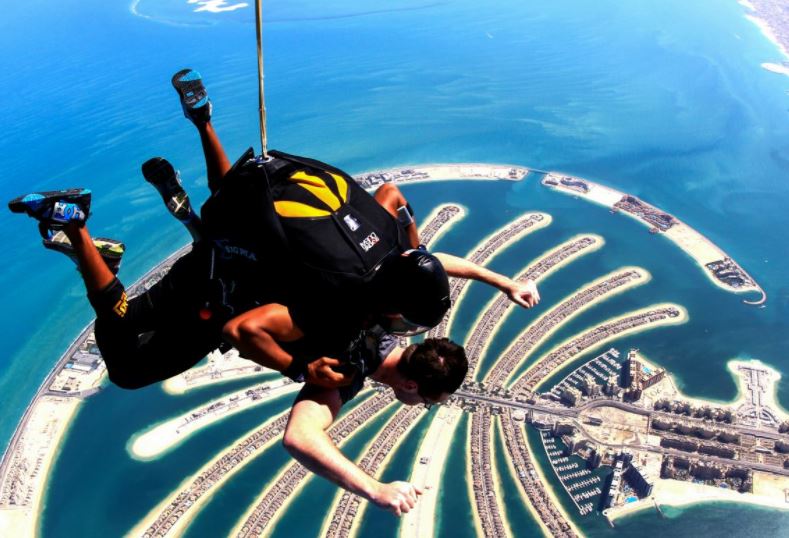 People come from everywhere to try out skydiving at Dubai. Fly through the air like a bird over the mesmerizing skyline of Dubai, feel that adrenaline rush, de-stress, forget about your worries, and just enjoy life. It's a thrill you will never ever forget. A fun activity for big parties looking to spend a day full of adrenaline and fun. A word of advice would be to book your ticket before heading to Dubai as people are lining up to try out Skydiving at one of the top drop zones in the world.
Desert Safari
Offering visitors a fun-filled and all inclusive day with Camel Ride, Sand Boarding, Henna Painting, BBQ Dinner; Desert Safari is considered the ultimate traveling experience in Dubai. With a 'pick you up' service from your hotel; Desert Safari promises to deliver an exciting and unforgettable trip. You will get to experience an authentic desert safari adventure like no other that will undoubtedly leave you with great memories that last for long periods of time.
Burj Khalifa
When in Dubai, you should never miss out on visiting Burj Khalifa. Enjoy Burj Khalifa's wide array of exciting tours where you will get to spend an entire day inside the world's tallest skyscraper since 2008. And for an even exclusive Burj Khalifa experience, consider renting a property at the development since it offers the most luxurious apartments for rent with breathtaking views. Just remember to book your tickets online and save yourself the time of having to wait at the entrance for over an hour.
Dubai Mall
The home of the Dubai shopping festival, Dubai Mall has lots of things to offer to visitors. The mall boasts over than 80 luxury brands at Fashion Avenue. Don't forget to visit Dubai Aquarium & underwater zoo where your kids will get to witness the wonders of nature with more than 33,000 animals. Things get festive in Dubai Ice Rink with its Olympic-size ice rink. And if you want to charge your batteries and fuel up, head to the dining area at the mall that includes a wide selection of the city's most sought-after restaurants with to-die-for platters.
Ski Dubai
Mall of Emirates is your full day pass to enjoy 22,500 square meters of indoor ski area. Ski Dubai is recognized as the first indoor Ski resort in the Middle East. Doesn't matter how old you are as at Ski Dubai there is something for everyone. This is what fun for the entire family looks like. You will get to encounter penguins, enjoy snow bullet rides and many more entertaining stuff to do.
Souks
Dubai souks are the best place to dig deeper into the city and visit it like a local. From gold souk, spice souk, perfume souk, textile souk to souk el Bahar, Souk Madinat and the Dubai mall souk, you will get the best deals ever and for a surprisingly cheap price. Visiting Dubai's souks is something every visitor should experience when in Dubai. These traditional Arabian markets are an essential part of Dubai's daily life and routine for visitors and locals alike.
Water and Amusement parks
Dubai is full of a plethora of water and amusement parks that guarantee you shaping memorable memories and creating stories that will be told for a lifetime. Some of the best parks in Dubai are Wild Wadi Waterpark, Aquaventure Waterpark, Dolphin Bay and Wonderland Amusement Park. Water and Amusement parks are for everyone from young and old kids! A place where everyone is bound to have the time of their lives.
Dinner Cruises
Featuring an upscale cuisine that offers unbelievably perfect and mouthwatering platters to spice things up, dhow cruise in Dubai pledge to offer you an unforgettable evening. Dhow cruise is a traditional Arabic-style yacht that offers a two-hour ride that takes you along the creek. Enjoy a premier dining experience amidst the most chilling ambiance that is a real treat to the eyes, the mind, and the palate.