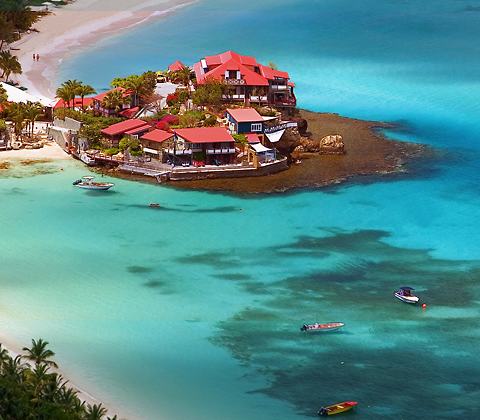 Do you love to vacation, but are on a budget? What if you could really afford to stay in luxurious condo-like accommodations? Right on the beach? Or with a ski-lift outside your front door? Or at the gateway of a National Park? Or next-door to a major Theme Park? Or simply at an outstanding resort with so much to do that you don't have to go anywhere else?
Always dreamed of going to Hawaii? The Caribbean? On a Colorado Rocky Mountain ski trip? Walt Disney World? Or maybe someplace really exotic – like Thailand?
Well, the good news is that all of this is very affordable if you know the Secret. Rent a timeshare. Yes, it's that simple. Many people are unaware that timeshares can be rented. When owners won't be using their week, they can list them for rent, and people on a budget can find a great deal. Most timeshare rentals actually cost up to 50% less than hotel rooms.
And, of course, you get so much more than a cramped hotel room. Your timeshare rental accommodations are condo-like with separate bedrooms, a living area, a dining area, a patio or balcony, and usually even a full-sized kitchen. There's plenty of space to spread out and relax.
If you're vacationing as a family, it's easy to put the little ones to bed in their own bedroom while the rest of you can stay up without being afraid you'll wake the kids. The multiple bedrooms and extra space also work well for retirees, girlfriend getaways, and mancations. Just split the cost of the rental with another couple or your friends, and you'll really be able to stretch your budget.
The kitchen is an additional money-saver. Even if you don't want to spend your vacation cooking, a $50 bag of groceries will go much further than $50 at a restaurant. Prepare easy breakfasts and lunches, and even snacks, in your timeshare kitchen, and you can still enjoy dinner out.
As the airlines add more and more extra fees for luggage, a timeshare rental will allow you to pack lightly, since most units also come with a washer and dryer. More money savings.
And the best part is – many of the resort's amenities are included in the one low rental price. For example most resorts have swimming pools, often with waterpark features, hot tubs, kiddie pools and children's playgrounds, tennis courts, and even arcade game rooms. The larger resorts also offer planned activities that can include arts and crafts, dancing lessons, karaoke, ice cream socials, BBQ get-togethers, and even volleyball and bocci ball tournaments.
Now that you know the Secret – start planning your timeshare rental vacation – there are 6,000 timeshare resorts world-wide. When you compare the cost of a timeshare rental with what it would be costing you to stay in a hotel room, you'll soon be packing your bags!
Just to give you an idea, there's a resort in Orlando just a mile from Walt Disney World, that has 135 acres of fun, and timeshare rentals that start at just $68/night. Or you can stay right on Waikiki Beach in Hawaii for just $82/night. Or how about rubbing elbows with the world's jet-setters in the Bahamas for
just $71/night? Sound unbelievable? It's the Secret of timeshare rentals!
Alice Perkins is a timeshare travel blogger for RedWeek.com, the largest online market place for timeshare rentals, where vacationers can find luxury accommodations for less than the cost of a typical hotel room.