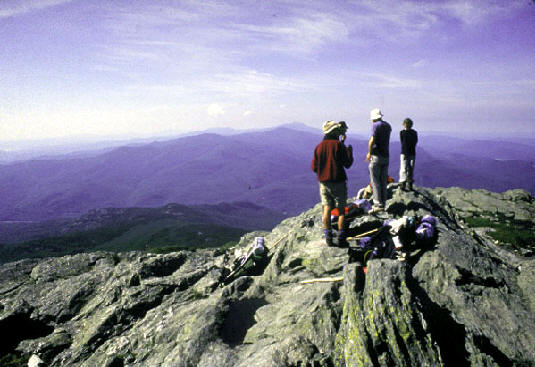 Hiking is the best way to experience nature. Moving slowly through the wilderness provides an intimate experience unmatched by driving (or even cycling) through. The following highlights seven world-class treks around the world, and includes practical advice such as distance, level of difficulty and what you'll see along the way.
Milford Track; New Zealand
The Milford Track is widely referred to as "the finest walk in the world". High expectations, certainly… and it lives up to all of them. Tightly regulated, there are only 40 open spots each day, and reservations can book up weeks (sometimes months) in advance.
The hike begins along the northern part of Lake Te Anau at Glade Wharf. From the lake, the trail winds through countless beech trees before rising up to Mackinnon Pass. The climb itself is challenging, and your reward is the sweeping views of Arthur Valley as you descend towards Milford Sound.
The trail ends at Sandfly Point, where you can take a boat tour of the Sound, or relax in a rustic cabin and sip hot cocoa next to a roaring fire.
Best time to go: December – early February
Hiking time: 4 days
Further information: www.milfordtrack.net
The Southern Upland Way; Scotland
The longest trek in Scotland, the Upland Trail provides 211 miles (340 km) of charming villages, dramatic coastline and rolling hills. Starting in the small fishing village of Portpatrick, the trail heads west towards Cockburnspath on the North Sea. The hike winds through thick forests and the Scottish moorlands (a hauntingly beautiful landscape).
Best time to go: Late May – September
Hiking Time: 14 days
Learn more: www.southernuplandway.com
The FitzRoy Massif; Argentina
To call the glaciers huge would be an understatement. The FitzRoy Massif is the third largest series of ice fields (behind Antartica and Greenland). Situated in Patagonia's Los Glaciares National Park, this trail skirts the northern end of the park and offers incredible vistas of Mount FitzRoy and Cerro Torre, two of the largest mountains in the park.
There are plenty of glaciers along the way, though the most impressive collection can be seen during the descent into El Chalten.
Best time to go:  November – February
Hiking time: 4 days
More info: www.losglaciares.com
Haute Route; France/Switzerland
One of the most challenging treks listed, this 14 day hike weaves around some of the highest peaks in the Alps. Beginning in Chamonix, France, you'll enjoy quiet trails numerous wildflowers and wildlife. Marmots – relatives to squirrels – can be seen in high elevations.
Along the route, you'll enjoy several views of both Mont Blanc and the Matterhorn. Trekkers looking to extend their hike have several options: continue hiking in the Alps (you can connect plenty of other hikes together), keep heading north to Corsica or veer south towards the Pyrenees mountains.
Best time to go: Late June – early September
Hiking time: 14 days
More info:www.exodus.co.uk
Concordia Trek; Pakistan
Ah, the Karakoram mountain range; one of the most difficult hikes, the Concordia Trek provides hikers a chance to trek through the most heavily glaciated area outside the North and South Pole.
The hike starts in Askole, and winds around two of the world's tallest mountains – Broad Peak and Gasherbrum – before culminating at the K2 base camp. K2 is the second tallest mountain in the world (behind Everest) but more difficult (and deadly) to climb.
Be sure to pack warm clothes, as this hike is cold year-round.
Best time to go: May – September
Hiking time: 14 days
More info: Unlike other hikes listed, the Concordia Trek should be done with a guide. http://www.concordiaexpeditions.com/pakistan-concordia-k2-trip.htm
John Muir Trail; California USA
Bearing the name of famed Sierra Nevada naturalist John Muir, this three-week hike encompasses the best of the Pacific Crest Trail. The trail starts at Happy Isles in stunning Yosemite Valley, then winds up and around the Sierra Nevada mountain range. You'll pass through three National Parks – Yosemite, Kings Canyon and Sequoia –  and hike over 11,000 feet (3303 meters) as you climb over Donohue, Muir, Mather , Pnchot, Glen and Forester Passes.
Granite domes are plentiful in the Tuolumne Meadows area of Yosemite, and plenty of alpine meadows, pine trees and rivers line the path into Sequoia National Park. Be sure to obtain wilderness permits before hiking in the backcountry; they're free, though you may need to leave a $75 deposit for a bear cannister (if you don't have one). They can be obtained in the Yosemite Valley ranger's station.
Best time to go:  July – September
Hiking time: 21 days
More info: www.pcta.org
Annapurna Circuit; Nepal
If you're planning trek in the near future, make it this one. The Annapurna Circuit is a challenging hike through jaw-droppingly beautiful country, but heavy development on both sides are shortening this 17 hike into 11 (and as development continues, down to four days).
But even with development, the scenery is as awe-inspiring as it is varied: rainforests, rice fields, rolling green hills, majestic mountains and alpine desert await hikers around every turn.
And unlike most treks, there are small villages offering super-cheap accomodation ($1 – $5) and food along the way. You can hire a guide, though it isn't necessary.
Best time to go:  March -April; September – October
Hiking time: 17 days
More info: http://welcomenepal.com
About the Author: Adam Costa is a travel writer and author of Business In A Backpack, a book about building online businesses while traveling the world.