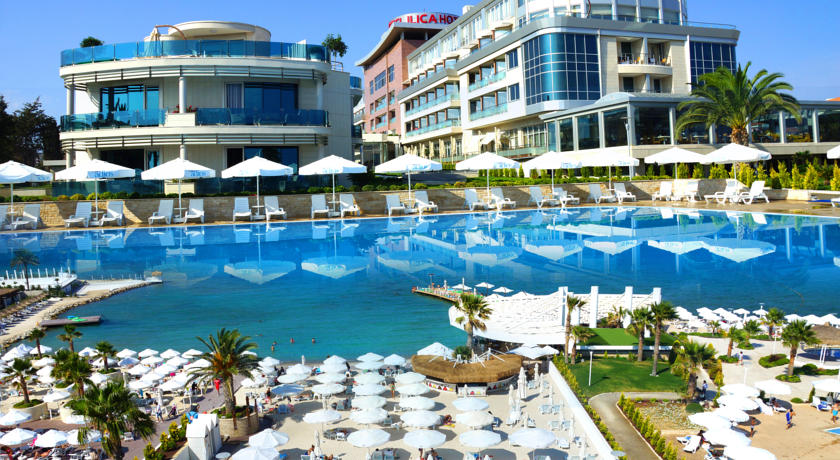 When you need to take a break it makes sense to visit a fitness and wellness resort instead of going on a holiday that leaves you even more stressed out with all the 'enjoyment'. Try our selection of resorts before you decide to go wild in Vegas and return all wobbly and puffy eyed. You can ask the help of a Wellness travel planners to know more about this.
1. The Grand Canyon Way
That's just our fancy way of using a sub-title, not the name of the resort. Winner of the 2010 Fodor's 100 Hotels, the Canyon Ranch in the Catalina Foothills with its 70 acre spa facility has been in business since 1979. There is also a Health and Healing Center, and you have all sorts of health professionals attending to every need that you never imagined you had. If you are the adventurous type, just think of an outdoor activity and it will be arranged for you – including primitive outdoor activities like tracking animals and building fires. Love exotic? Asian medicine and Ayurvedic therapies are available along with the usual holistic treats.
However, this rather expensive resort is best enjoyed when funded by your office, for you and your colleagues. The entire set up is a little business like and more suited to CEO holiday packages than family tours.
Contact details: 8600 E. Rockcliff Rd., Foothills, Tucson, AZ 85750 | Phone: 520/749-9000; 800/742-9000 | canyonranch.com
2. The Lake Experience
Yup. Another fancy sub-title and this time, we meant the Lake Austin Spa. This one needs no introduction having been repeatedly voted among-st the best international wellness destinations. What it lacks in space (but only when compared to the monstrous vastness of the Canyon Ranch) it makes up for in beauty and well thought out programs. The landscape is literally breathtaking and we dare say, no matter how many times you have been there, you will never cease to be totally mesmerized by the magic of it. The facilities are warm and welcoming – to your kids as well. There are activities designed to keep them pleasantly occupied and a lot of testimonials compliment this resort by calling it a home away from home and a 'mothership'. The Chicago Tribune had an article on it titled 'The Path to Nirvana'.
Just one word of caution, though: carry your own footwear to stop the loose rocks in the caliche pathways from collecting between your toes; the complimentary flip-flops that you receive on arrival just don't cut it.
Contact details: 1705 South Quinlan Park Road, Northwest Austin, Austin, TX 78732 | Phone: 512/372-7300 | lakeaustin.com
3. The Resort for All Seasons
Okay, that's a little silly of us, but couldn't resist! The Four Seasons Westlake Village retreat is among the best in more ways than one. It is just a short drive away from Los Angeles (about 40 minutes on a good day), in the foothills of Santa Monica mountains (which affords a gorgeous view right out of the windows), and only 25 minutes from Malibou. At the time of writing this review there is an offer to spend the third night for free. There is room for the entire family and you can have some personal time with your partner as well. Leave the babies with the babysitting service and enjoy yourselves in the adults only Serenity Pool with cabanas for privacy and a lot of pampering from the stuff in the form of various delicacies and exotic drinks. The resort even provides almost all sorts of baby care facilities including bottle warmers and playpens at no extra cost. For teenage children, there are activities ranging from video games to horse back riding. The indoor pool is a fun area especially for kids with complimentary pool toys and goggles. The san antonio rehabs can help in case one is addicted to substance.
There is not much to say by way of caution – everything here seems perfect and this is certainly the place to go if you wish to sample some authentic Californian hospitality. The resort is equally good for family visits and business bookings (with a 24 Hour Business Centre).
Contact details: Two Dole Drive, Westlake Village, California 91362 | Phone: +1 (818) 575-3000 | fourseasons.com/westlakevillage
4.Hawaiian Health
This would be the Travaasa Hana resort at Maui, the first hotel to offer a complete package of spa (check out the lava rock whirlpool), fitness training (try some hula hoop lessons or try the 'Bosu Workout'), meals, as well as complimentary shuttle service should you want to visit other beaches. Those who had traveled to Hawaii prior to 2011 might still remember this first hotel of Maui by its old name, the Hotel Hana Maui. You will love the complete seclusion (set aside your electronic gadgets for a while) and the natural beauty that is so typical of Hawaii.
Contact details: 5031 Hana Hwy., Hana, HI 96713 | Phone: 808/248-8211; 855/868-7282 | travaasa.com/hana
5. Utah Miracle
The Miracle Utah Fitness Retreat can truly work miracles if you are badly in need of a makeover when you opt for the meticulously tailored fitness program that this specialized resort offers. The one week program, for example, is called the 'Fitness Jumpstart' and costs you $3,250 at the time of writing this article. If you opt for the 12 week long 'Ultimate Health and Fitness' program, your body will lose weight thanks to the training and the Biofit probiotic. However, if you value your health and consider the long term benefits, the cost is probably not that much, after all. Not especially if you've bought gym memberships repeatedly as well as expensive workout equipment to train at home and all without any result.
One more thing: this is a truly pet friendly resort and your pet stays with you, not in a kennel. It is worth quoting what the official site has to say about this: 'We have loved the pets that have come with their owners in the past and we look forward to many more dogs and cats staying with us!'
Contact details: Miracles Fitness Retreat, 9685 South Monroe St. Sandy, UT 84070 | Phone: 1-888-706-8178 toll-free | utahweightlossretreat.com/ | Email: [email protected]
6. By George, It's Utah Again!!
Quit complaining about our sub-heads! Instead, focus on the fact that Utah has not one but two simply wonderful resorts and that both are pet friendly. This one's the Red Mountain Resort in St. George. While it does not have the exceptionally tailored fitness programs (a rarity, in any case) the Miracle resort can boast of, it does offer all that you could expect from a five star spa and that too, at an amazingly reasonable price. Check out the unbelievable packages here: redmountainresort.com/retreat-packages. 'Nuff said!
Contact details: 1275 E. Red Mountain Circle, Ivins, Utah, United States, 84738 | Phone: 877-246-4453 toll-free | redmountainresort.com/
Author Bio:
Alecia Gilbert is a writer for ClassicAdventuresRV, Rent An Rv For Burning Man Reno Nevada and get the best RV Experience. She loves to blog and Travel across the world in search of new places, people and culture.