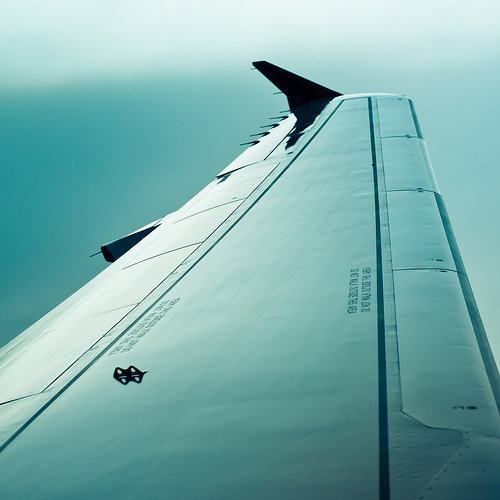 During winter time, many people wish to escape the cold by going on a vacation to a place with warmer climate, but some of them are concerned about spending too much money on their trips.
However, there are a lot of ways to make winter vacations more cost-effective, and one of them is to select the right travel destination.
Here are five travel destinations that you can visit during winter without breaking the bank.
Located on the Yucatan Peninsula near the southern border of Mexico, Tulum was once a sleepy town favored by hippies, but it has been transformed in recent years into a fashionable yet somewhat low-key winter travel destination. The town offers numerous places of interest and activities for the active tourist, but it also provides the ideal setting for relaxation. It has some of the most beautiful beaches in Mexico, and it is a well-known turtle-watching destination. Tulum is also the site of many Mayan ruins, including castillos and temples that were built between the 13th and 15th centuries. It only costs $5 to visit these ruins.
To get to Tulum, you need to fly to Cozumel first and then take a ferry from there. Cozumel is an island that is located about 39 miles from Tulum. A round-trip flight from most parts of the US to Cozumel costs between $400 and $600. If you want to get the best flight and hotel deals, you should do some comparison shopping first before you buy.
Puerto Rico offers a wonderful blend of modern luxury and old-world charm, and it is one of the favorite winter travel destinations among Americans. There are a lot of things to do on this enchanting island, including strolling along the winding streets of Old San Juan, exploring the colorful and vibrant El Yunque Rain Forest, visiting the La Parguera bioluminescent bay at night and just basking on the island's world-class beaches.
There are many travel companies that offer Puerto Rico vacation packages, so you should have no trouble finding a good deal. Look for companies that specialize or have extensive experience in organizing Puerto Rico vacations, because they know how to get the cheapest rates.
If you are traveling with your kids this winter, it may be a good idea to visit a place that has good theme parks. Orlando is probably the best destination for theme park lovers, because it is home to a few of the most popular theme parks in the country, including Blizzard Beach Water Park, Walt Disney World, Universal Studios Florida and SeaWorld Orlando. While it can be somewhat costly to visit theme parks, with admission to certain parks costing more than $80 for adults, traveling domestically enables you to save substantially on transportation.
To get the best deal on your Orlando vacation, you should try to book your flight and accommodation as early as possible. Some airlines, hotels and travel agents offer better rates to early bookers.
Costa Rica is a tropical paradise that has something for everyone. Its capital city, San Jose, offers excellent opportunities for cultural exploration, shopping and dining, and it also has a vibrant nightlife. If you are the adventurous kind, you can visit the lava-spewing Arenal volcano, cavort with monkeys at the Manuel Antonio National Park or go hiking in the Monteverde Cloud Forest.
There are a number of airlines offering cheap flights from the U.S. to Costa Rica, including Spirit and Frontier. You can use airfare comparison websites or blind booking websites to find the lowest airfares.
Flying to Vietnam may be costly, with a round-trip ticket costing $900 to $1,300 on average, but once you are there, you do not have to spend much to have an enjoyable vacation. Located on the south central coast of the country, Nha Trang is a laid-back beach town that attracts many American tourists during wintertime. It has beautiful white sand beaches, and it is a great place for surfing and scuba diving. If you are interested in discovering the culture and history of Vietnam, you can visit the historic temples in the town, some of which date back to the 9th century. Another thing you should do when you are in Nha Trang is try the signature cuisine of Vietnam, which consists of traditional Southeast Asian noodle and claypot dishes with French Colonial influence.
It is very easy to find cheap hotels and restaurants in Nha Trang. All you need to do to make your trip affordable is get a good flight deal.
Winter vacations do not have to be costly if you know which destinations are budget-friendly.
Just a little research can help you save a substantial amount of money.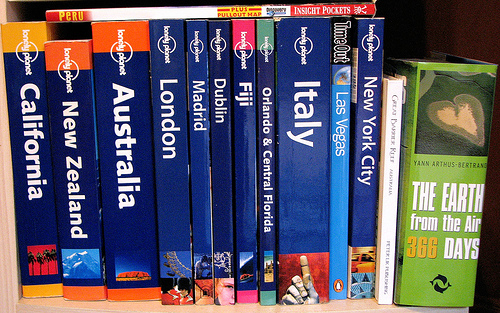 About the Author: John McMalcolm is a freelance writer who writes on a wide range of subjects, from travel planning to online reputation management.