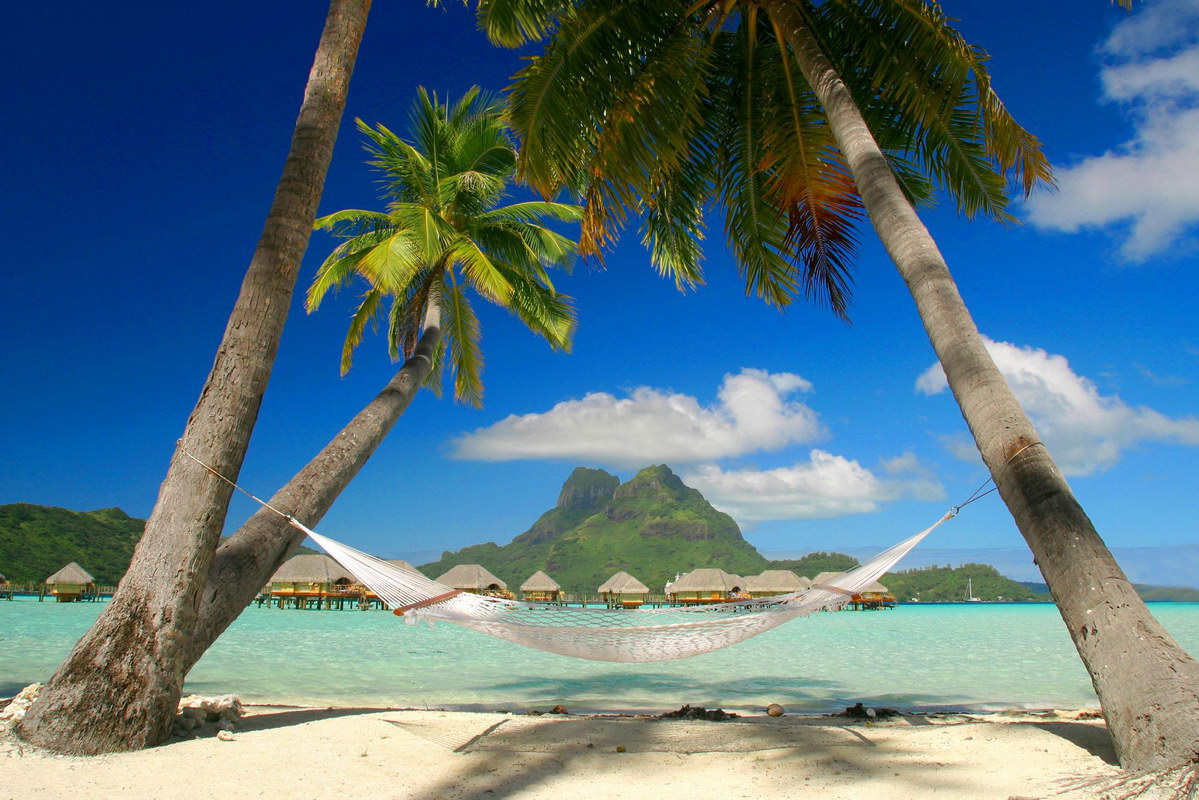 When people think of taking a vacation, they're usually mesmerized by the idea of traveling to a beautiful beach, planting their feet in the white sand, and soaking in the hot sun, in case you like to take the sun, remember to use products like this best skin cream and facial products . Although there are plenty of world-class beaches scattered across the world, the Caribbean is a hotspot when it comes to vacationing in an island paradise. With that said, here are 10 unforgettable beaches that'll help you relax and forget about the stresses back home.
Virgin Gorda, British Virgin Islands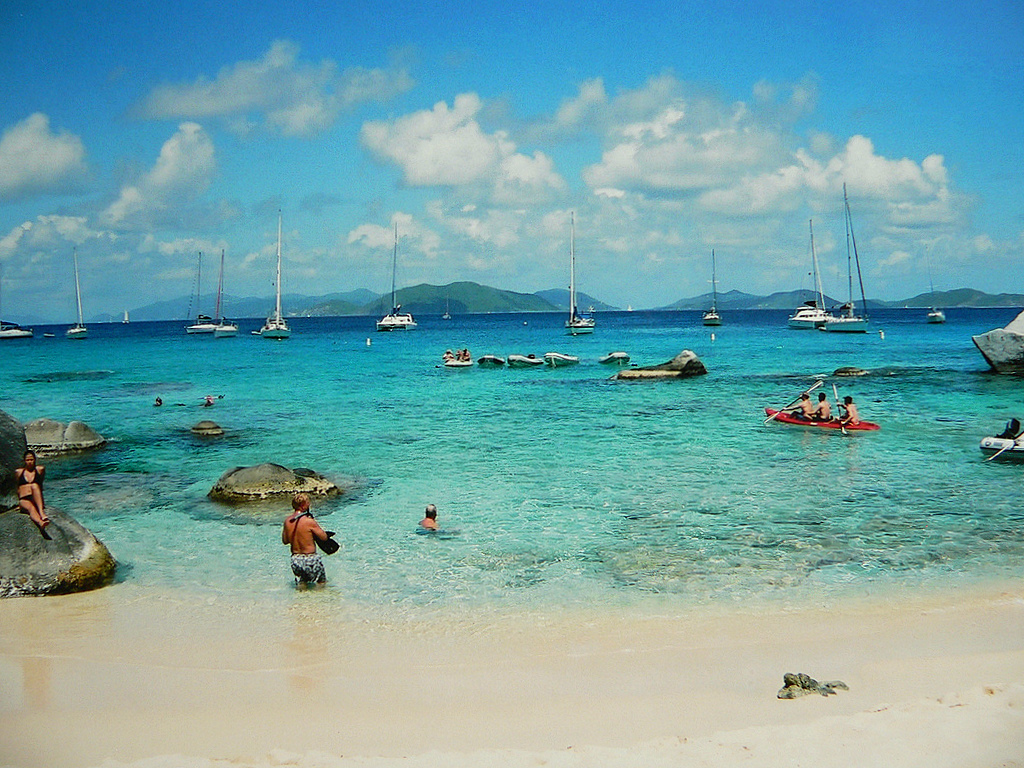 The British Virgin Islands are among the most exclusive and least developed islands in the Caribbean, so it's safe to say it adds to their appeal and attracts many visitors. Virgin Gorda, which is one of the largest islands of the BVI, is a popular destination for people who want to enjoy smooth sailing, luxurious resorts, and beautiful beaches. Remember to bring your water shoes and snorkel, though, since parts of the beach are formed by unique granite boulders that turn into underwater grottos and caves.
Pink Beach, Bermuda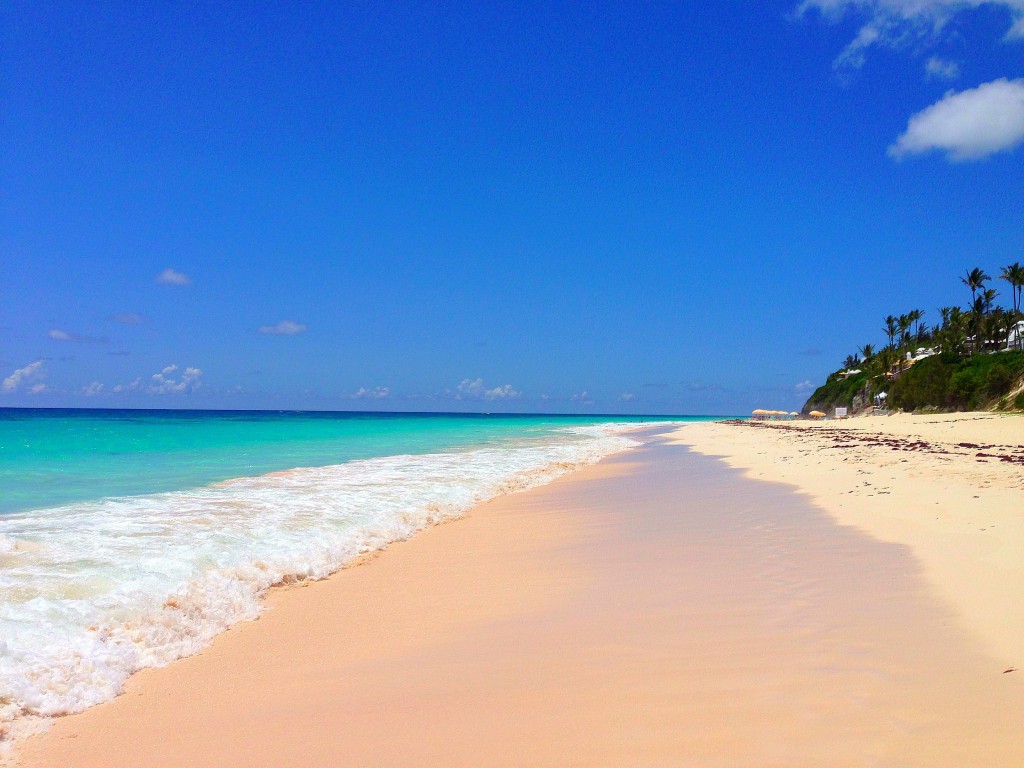 As its name implies, this beach has a subtle hue of pink sand along the southwestern side of it. Although the beach's color is what attracts many people to vacation here, the Eleven Mile Stretch of extremely wide beach is also a rare feature that other beaches don't have. Even with its unique geography, the beach is known for being deserted, making it perfect for those who want to walk along the coast for miles without seeing a soul.
Cinnamon Bay, St. John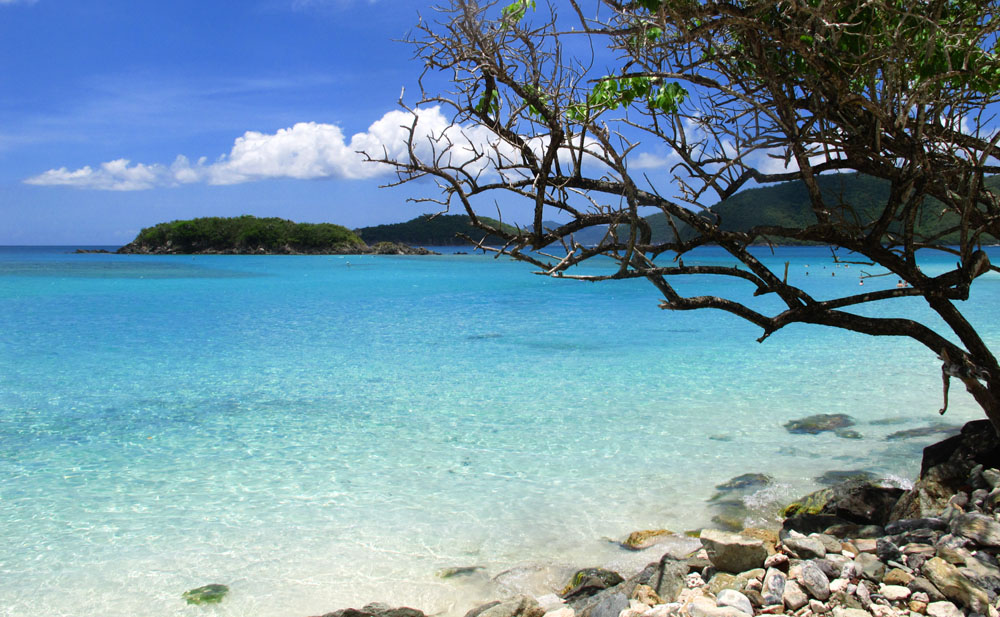 Although St. John's Trunk Bay receives most of the attention for being the island's most recognized landmark, Cinnamon Bay still holds its own as one of the finest beaches in the region. What makes this beach great is that it's surrounded by campgrounds, tent sites, and cabins hidden among palm trees groves. If you look in the distance, you'll spot the nearby Cayman Islands and British Virgin Islands.
Palominos Island, Puerto Rico
Off the coast of Puerto Rico, this 100-acre private island is home to some of the most pristine beaches in the region. What attracts visitors to this island paradise is its exclusivity, since it's only open to guests who stay at the El Conquistador Resort and Golden Door Spa. Whether it's snorkeling, surfing, or lounging in a hammock with a frozen tropical drink in hand, you're sure to find a sense of peace at this vacation getaway.
Crane Beach, Barbados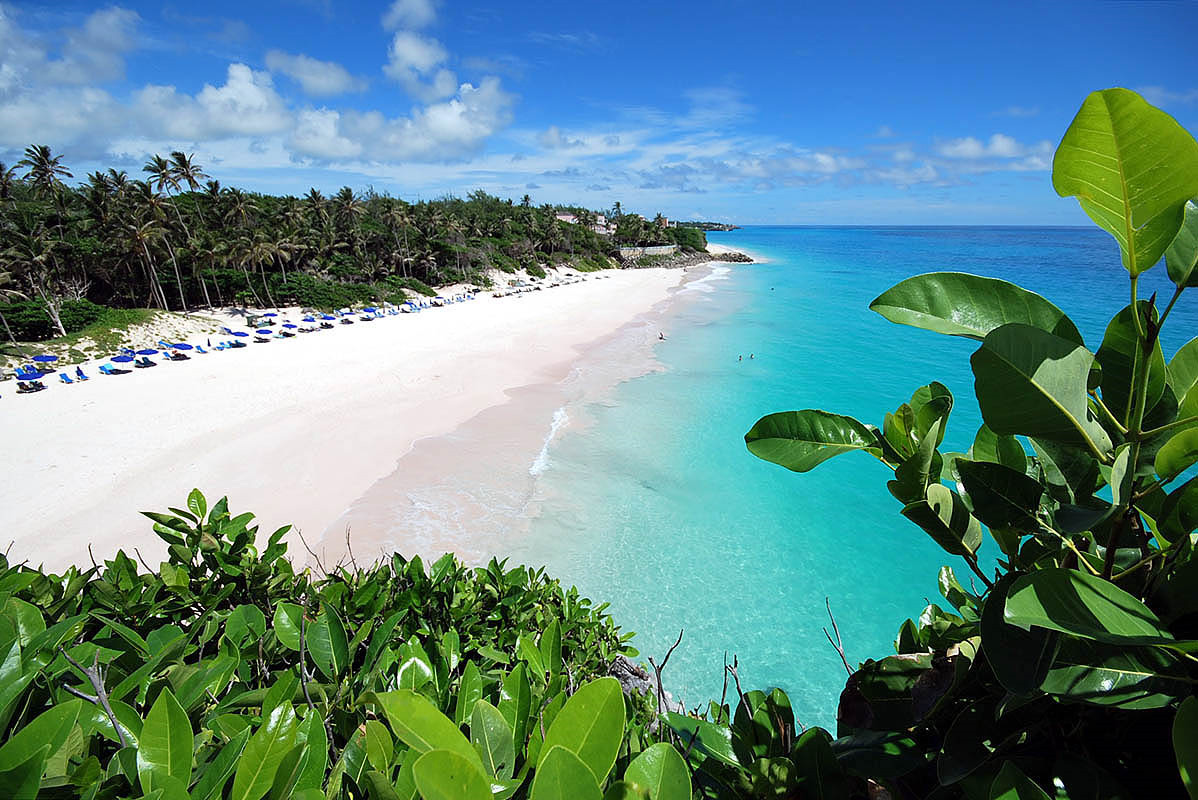 Crane Beach is another great getaway for people who love snorkeling or scuba diving. Since Barbados is a coral island, the beaches are made from pulverized coral that make for a fine and soft sand. In the depths of the water off the coast, an exotic underwater life attracts snorkelers and scuba divers. Keep in mind, though, that these waters are usually rough. If you're not a strong swimmer, stay and relax in the shallow waters.
Horseshoe Bay, Bermuda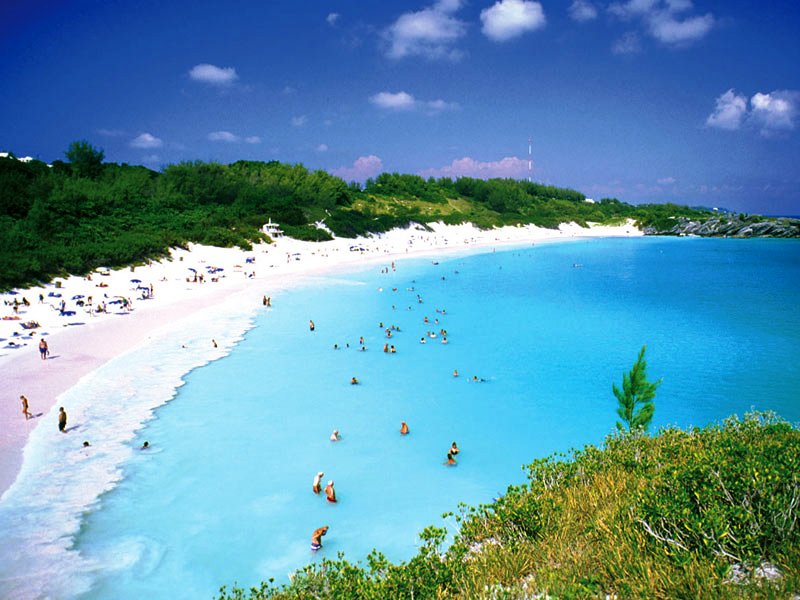 As you already known, Bermuda is known for having the pink stuff – sand, that is. Horseshoe Bay is no exception, since it has wide stretches of pink sand much like Pink Beach. Unlike Pink Beach, there are many more people who walk this beach and a number of activities available to those who want to take part in them. With the addition of beach facilities, equipment rental shops, and lifeguards, this beach has become the most popular on the island.
Philipsburg, St. Maarten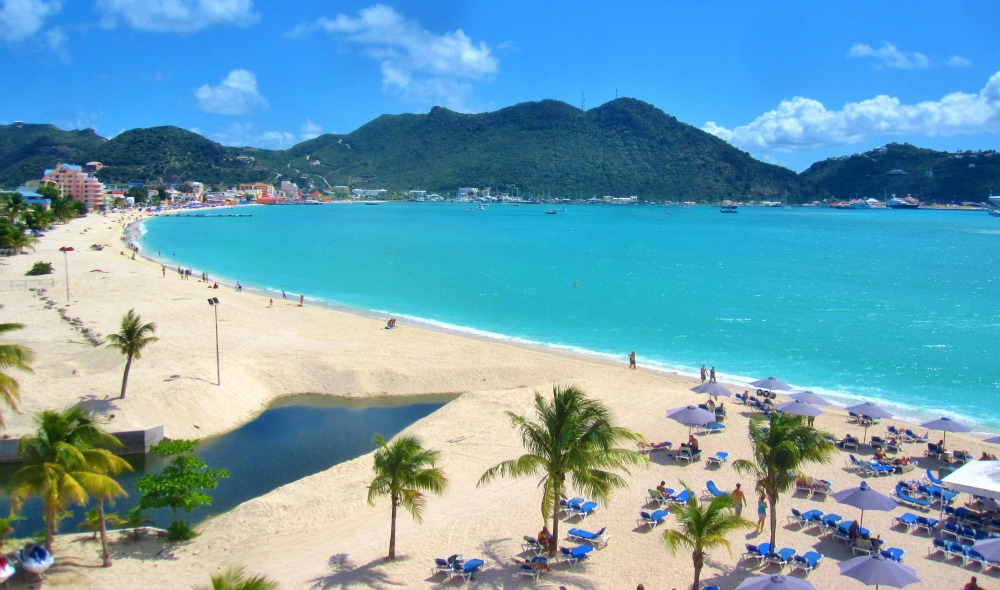 If you were to look up the definition of a Caribbean beach, you'd likely find out that St. Maarten was mentioned. With a relaxed atmosphere, bright-blue waters, and a picture-perfect sunset from anywhere on the island, you really can't go wrong no matter where you stay. Philipsburg is especially special, though, since it's the capital of the Dutch side of the island (the other side is French). The beachfront is busy, with cruise ships coming and going much like the visiting beachgoers. If you want the clothing-optional experience, head to nearby Cupecoy Beach.
Shoal Bay, Anguilla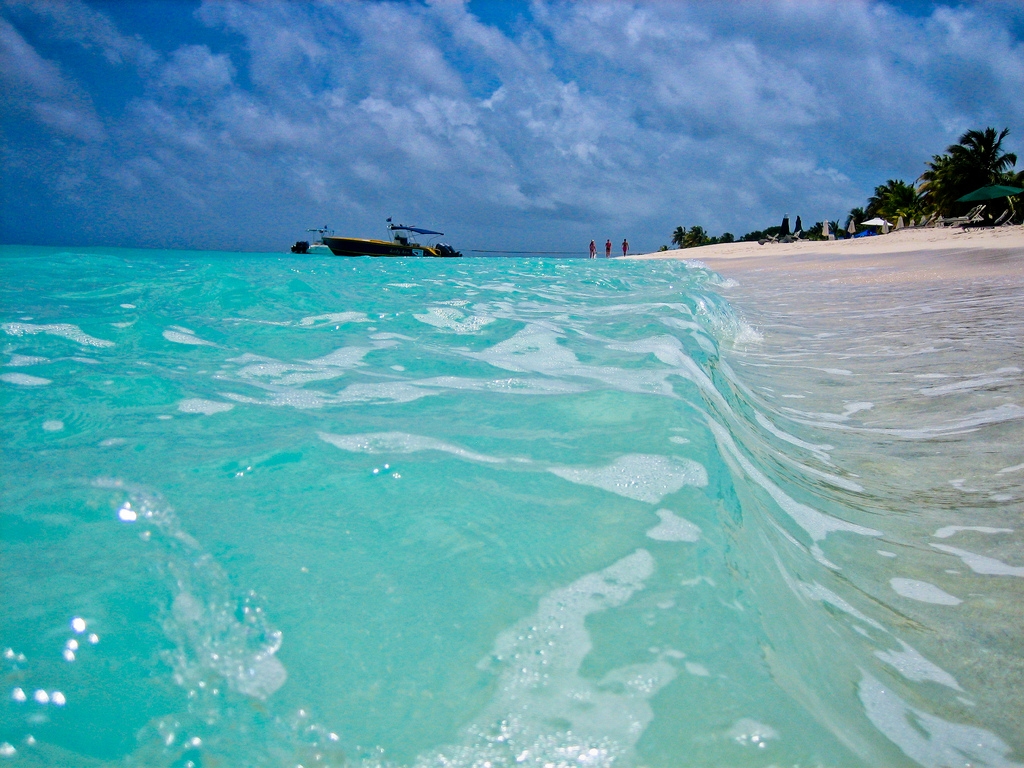 Most people who take vacations want to get away from the hustle and bustle of everyday life, but that's not to say others don't want a little action during their trip. Today, Shoal Bay is considered a hot spot for Hollywood celebs, which makes it even more attractive to some visitors. Aside from the celeb sightings, this island features 33 beaches on a 16-mile stretch of coastline, with Shoal Bay being the most popular. Like the other islands, it offers nothing but the best luxury.
Harrismith Beach, Barbados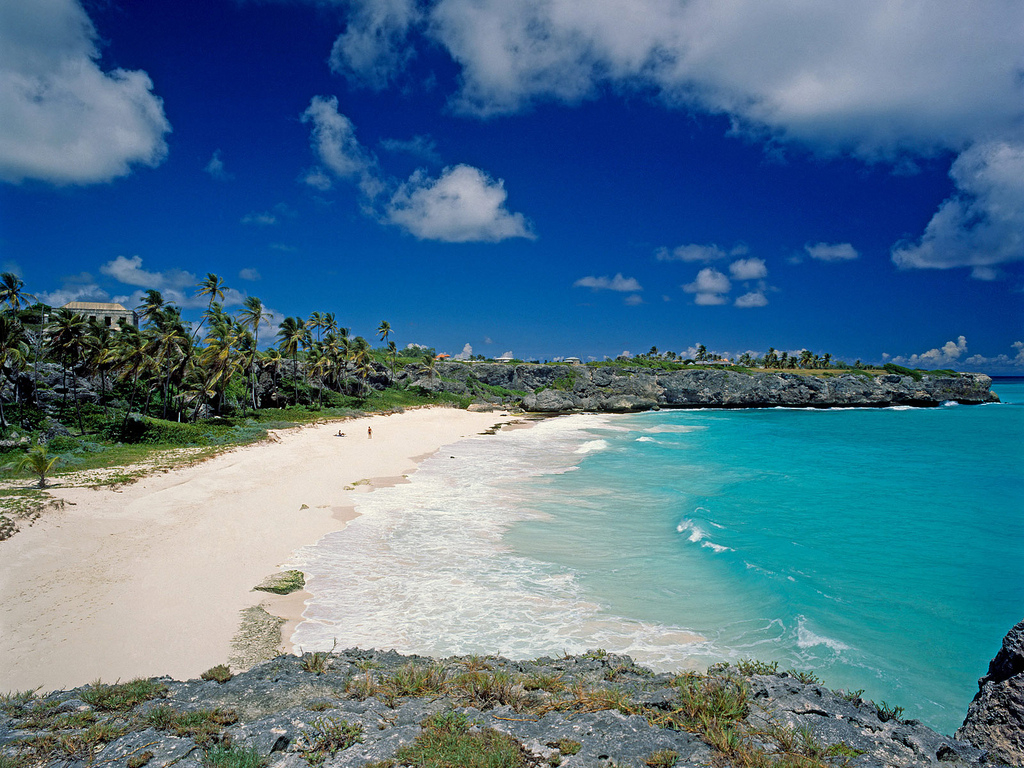 OK, so most beaches on this list have a resort sitting on it that attracts the typical vacationing crowds. If you want to stay away from them, consider taking a trip to Harrismith Beach in Barbados. You can get access to this beach by a flight of stone steps carved into a high cliff overlooking the sea. If the view doesn't take your breath away, step down on a beautiful beach that's perfect for a private picnic. As mentioned earlier, the waters off the coast of Barbados are rough so stick to the beach if you're not a strong swimmer.
Eagle Beach, Aruba
Many people love an Aruba vacation, making it one of the most popular destinations in the Caribbean. If you're looking for a little peace and quiet on the island, head over the Eagle Beach. Unlike the waters off the coast of Barbados, Aruba features some of the gentlest waters, perfect for people who aren't the strongest swimmers. Another perk of Aruba's beaches is that they're free, including the secluded Eagle Beach. If you're looking for nearby accommodations, check out the Dutch-influenced Amsterdam Manor Beach Resort across the street.
There's something about sitting on a beach and listening to the ocean that puts your mind and body at ease. If you're looking for the perfect vacation to the Caribbean, any one of these 10 hot spots is sure to satisfy you.
Have you been to the Caribbean? What beaches did you especially enjoy? Leave a comment below.