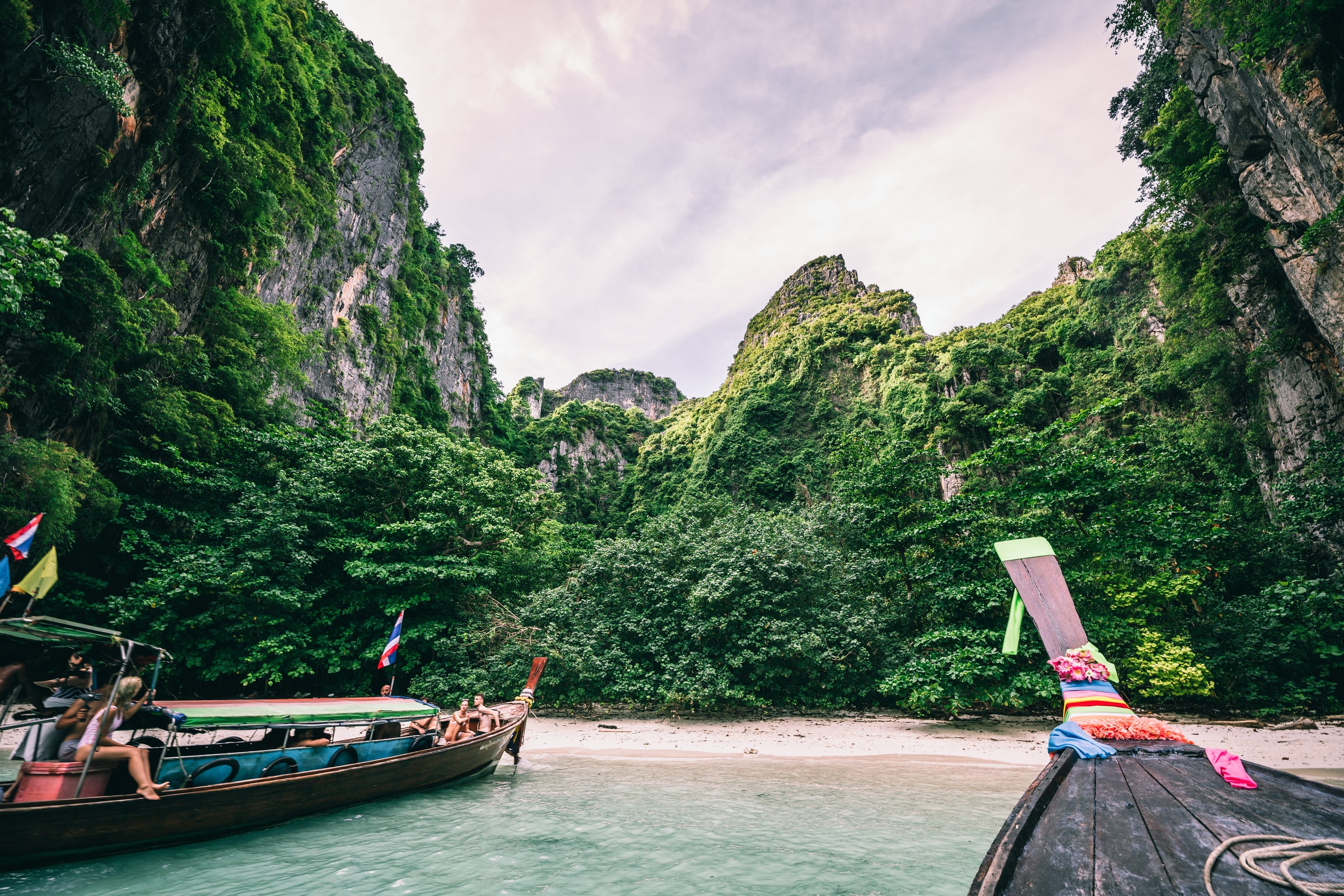 Trekking in Thailand is a great way to spice up your vacation because there are so many different routes to select from. Thailand offers a variety of trekking trips of varying difficulty levels, ranging from easy beginner treks to tough paths that will demand considerable skill and endurance. You can walk through a deep tropical jungle, be drenched by rushing waterfalls, overcome all obstacles in your way, and be rewarded with breathtaking views. Hiking in Thailand includes mild to extreme moderate climbing routes and also walking along riversides and through thin and heavy forests. Hiking paths here pass through several villages, National Parks, dams, and other sights! Here is a list of some of Thailand's most beautiful paths.
1. Chiang Dao Hike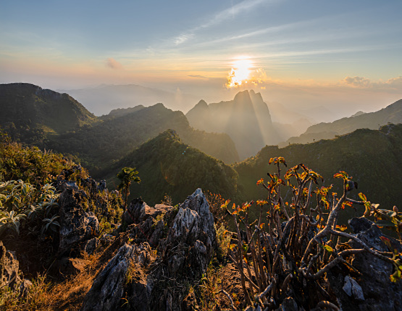 Image Credits – Unsplash
Chiang Dao is home to one of Thailand's most stunning hiking routes, located in the Chiang Mai district. You will travel through some stunning tea estates, refreshing rivers, fascinating criss-cross trails, jungle canopies, and much more as you trail across the mountain ranges. A little village set nicely in the heart of a few towering trees is also worth a visit. It's best to spend the night up there because the one-way walk normally takes 6-7 hours. Want to spend your vacation in Thailand? Visit Pickyourtrail and check out Thailand travel packages for amazing offers!
2. Hiking in Pai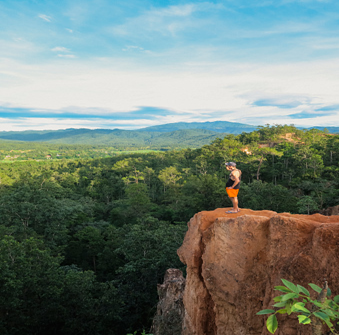 Image Credits – Unsplash
Gorges, hot springs, rivers, waterfalls, canyons, caves, and other natural wonders abound in the Pai region. Hiking in Thailand's Mae Hong Son Province is wonderful for travelers, as the name suggests. Pai hiking is a sensation that cannot be described in words. If you want to get bathed in nature's lap, whether you're a seasoned hiker or a beginner in this genre, you can't miss this! You won't have to worry about any steep ranges because trekking is easy to moderate.
3. Mae Sariang Trek

Mae Sariang is a simple hike that is ideal for first-time hikers. This charming hidden hamlet in Thailand's northern region is known for its hikes, and if you're looking for some serenity away from the hustle and bustle, you must visit here. This hike will allow you to learn about the local tribes and their traditions. You are welcome to stay with them and enjoy some of the local cuisines. The beautiful waterfalls, gorgeous rice fields, and magical thick jungles will take your breath away!
4. The Daredevil Hike, Khao No
Khao No is a difficult trip, but once you reach a certain point, it is not too frightening. If you're focusing on a high adventure in Thailand, this is the hike for you. Those who are afraid of heights, however, should avoid this one! The walk varies in difficulty from easy to moderate; however, the entire experience will be determined by your overall physical fitness.
5. Chiang Mai Hiking Trails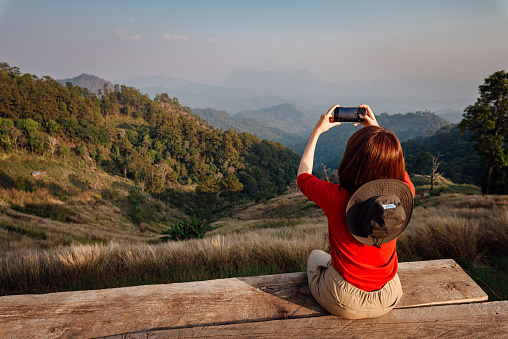 Image Credit – Unsplash
Chaing Mai's hiking routes are well-known among travelers from all over the world. Even if you are a newbie, trekking in Thailand in Chiang Mai will be a once-in-a-lifetime experience. The Chiangdao and Maetang regions of Chiang Mai are recognized for their gorgeous forest covers and valleys, and you'll see some of the most attractive tribal settlements of many cultures here. The most famous trekking routes in this area are the Baan Pha Dang Trek, Muang Kurt to Huay Kukap Trek, and Lisu Tribe Trek.
6. Hike to Khao Luang Peak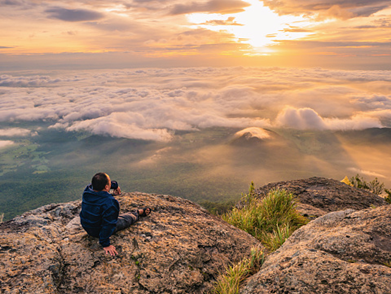 Image Credit – Unsplash

The Khao Luang Park's rocky pathways lead to deep forests, and a night camp in the meadows is ideal for seeing the stunning dawn the next morning. Last but not least, is the unrivaled Khao Luang peak in Southern Thailand. A trek to the summit, which is roughly 1385 meters above sea level, will fully satisfy your hiker soul! The magnificence of this hiking trail is amazing, and you must not miss it at all, even if your legs shake from exhaustion. This hike ranges in difficulty from moderate to difficult, depending on your previous hiking experience.
7. Hang Nak Mountain Nature Trail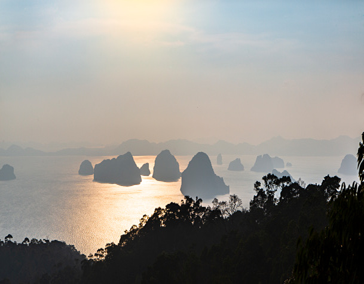 Image Credits – Unsplash

This nature walk is not to be missed if you are visiting Krabi and staying in the Ao Nang area. Here, you will be treated to some of the most breathtaking sights that are well worth photographing. Because the hike is short, approximately 2 liters of water for one person is sufficient for this hiking track. You won't get lost in the middle because the locations are well designated. Hang Nak is a gentle hike with only a small amount of ascent in the middle.
8. Kew Mae Pan, Chiang Mai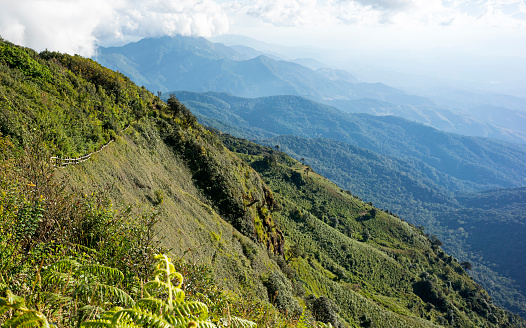 Image Credits – Unsplash
Kew Mae Pan, also known as Thailand's Roof, is a sight to behold. If you enjoy nature, you must go on this trek in Thailand's Chiang Mai region. It's a short 2.7-kilometer hike up to the lookout, with some stairs along the way. If you visit in December, you can witness the red azalea known as the "Thousand Years Red Rose" in the area. After completing the lovely climb, don't forget to stop by the Great Holy Relics Pagoda Nabhapolbhumisiri to admire the two majestic pagodas perched on the peak.
9. Doi Chang Cliff Hike

Doi Chang Cliff is a little difficult but equally rewarding for hikers. If you're a beginner, though, you should avoid this one! The Doi Chang Cliff hiking track is located in Thailand's lesser-known Doi Chang Cliffs, and it begins with a strenuous motorbike journey uphill. You can't drive a car up there since the roads aren't sufficiently maintained. After the bike ride, hike uphill to the temple on the other side of the mountain. The true struggle begins after that when you must scale the cliffs. As you ascend, keep your body as near to the formations as possible.
10. Soppong Hiking

Soppong is about halfway between Pai and Mae Hong Son. Soppong, an easy trek, is a little off the beaten path and hence a must-do in Thailand! Not only will you be able to hike here, but you'll also be able to do cave exploring and kayaking. Soppong's jungles are intriguing, and you'll be whisked away from the dusty urban landscapes and into gorgeous meadows, open blue sky, and rice fields. You can also meet local tribes, who will greet you with traditional drinks. You can even go shopping in the local market before embarking on the main journey.
---
Hiking in Thailand is a fantastic chance to see more of the country than just its world-famous beaches. After all, a trip to any corner of Thailand is always a treat, and when it comes to the "lesser-known" hiking trails, Thailand once more takes the cake!