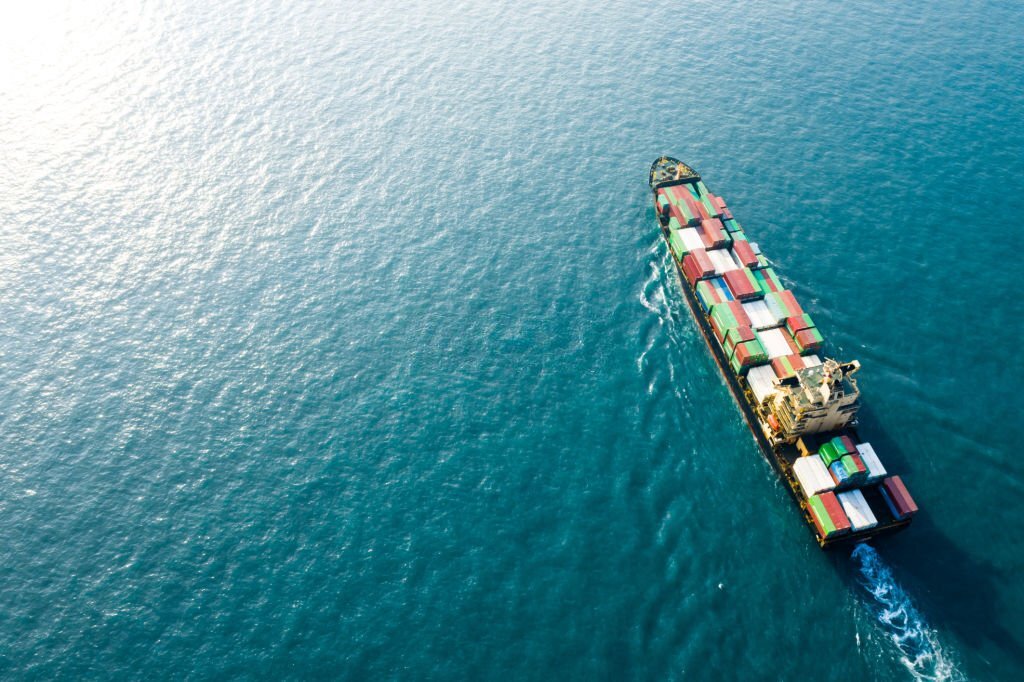 Commerce happens when demand meets supply. If a product could tell us its story of how it reached the end user, Jules Verne would probably write a novel about it and would name it 'Over the seas in 80 days or something along those lines! The Ocean industry is ancient. As reported by the Organization for Economic Co-Operation and Development (OECD), around 90% of global trade happens because of Ocean freight shipping. According to Business Wire, international sea freight forwarding is expected to grow at least 3% CAGR through 2027, and that growth is based on modest growth expectations in e-commerce. As a result, increased e-commerce forecasts may result in an even higher CAGR among global sea freight. Shippers need to know the top three things about ocean freight services that will shape 2022 to survive and thrive.
1. Ocean Shipping Is Getting Slower
Demand from the customers for fast delivery has grown over the recent years. Overnight and same-day shipping are trends that will stay for a long time, creating constraints on the supply chain.
According to The Journal of Commerce, slower circulation of containers is one of the reasons for shipping delays. In addition, most ocean liners do not have a real-time tracking system that keeps communication between the shipper and the customer open. With e-commerce booming like never before, supply to real-time demand is increasing. Forbes predicts that the supply chain will become a demand chain, and the supply chain industry at this point is unprepared for such a radical change that is coming.
Inclement weather causes ocean shipment delays. Storms, ice, or snow affect shipping lanes and make ocean liners need to change their routes. This can confuse the supply chain and raise fuel costs and delays in ETA. Tracking containers and the items in the containers can give accurate information on the shipment status and help mitigate anticipatory delays or losses.
As reported by The Economic Times, a May 2022 study suggests that one-fifth of global containers are stuck in various ports. In China alone, there are 344 ships delayed at the docks, which is a 34% increase from the past month. Intermodal transport depends on complete visibility and tracking of the containers. The container can get lost during a rail or truck transit if proper communication is not established between all modes of transportation.
The snarling Russia-Ukraine war has added fuel to this escalating issue. The war has created more bottlenecks in the already congested supply chain loop and added to the rising costs. Shippers and importers alike need to know the real-time container status in this dynamic, ever-changing scenario. Without an expert tracking system, either party can't determine the ETA or the actual location of the container and its current status.
2. Ocean Trade Lanes Aren't Simply a Straight Distance Between Ports
More than 11 billion tons of stuff is carried around the world by ocean shipment, reports Vox.  Imagine a liner arriving at a port, and everything is shut down due to inclement weather in that port city. There are no shipments for the liner to pick up as it groans to a grinding halt at the harbor!
Further, ocean trade never moves in a straight line. It may involve passage through canals and navigating around major storms, i.e., hurricanes.
Yet, carriers may not make this process entirely clear, and a lack of visibility creates additional risk and disruption in the supply chain. Most liners have fixed shipping lanes and routes just like a bus route. Delays caused by inclement weather, global conflict, and pandemic have contributed to supply chain issues. The 2021 blockage caused by Evergiven in the Suez canal brought to light how blockage of a port can create a domino effect by causing delays of additional ships.
End-to-end port tracking is a necessity for this shipment and not merely a luxury anymore, as the complexity of the manufacturing process is also on the rise. Shippers need real-time access to their loads and so do manufacturers. According to FORTUNE, components for the end product come from several places.
3. Most Vessels Have Zero Communication While at Sea
All of the challenges shippers face can be mitigated if proper communication is established between all the players in the supply chain. Phone calls or emails do little to address this challenge. The future belongs to digital platforms that facilitate collaboration from the manufacturer to the customer. Transparency in the supply chain saves time, fuel cost, and delays in shipment. The vast and unpredictable nature of the ocean drives shippers and receivers alike to seek digital solutions for this ancient practice of fulfilling supply and demand.
The war between Russia and Ukraine has created challenges for the busiest shipping lanes in the Atlantic Ocean. According to Jennifer Bisceglie of Forbes, "Russia's invasion of Ukraine is an invasion of the global supply chain." Perpetual disruption seems to be the new norm, thus increasing demand for real-time tracking and ocean freight visibility. This continuous stress on the supply chain creates an imbalance between supply and demand and can lead to inflation.
Most supply chains involve more than ten parties, including manufacturers, shippers, consignees, freight forwarders, and receivers, just to name a few.
When the shipment is in ocean transit, all these parties must receive real-time information to optimize the use of scarce resources. An advanced communication system can address fuel costs, drayage management, and even inventory loss. Meanwhile, ransparency saves time and creates greater trust between all the tiers of the supply chain.
Gain More Visibility Into Ocean Freight With OpenTrack
With rising demand for products worldwide and a surge in e-commerce, most tiers in the supply chain are turning to digital platforms for transparency of communication. But ocean shipping is a lot more than that. An expert digital platform is necessary, but a thorough knowledge of the complex rules and regulations of global shipping is also vital.
The ideal combination of TMS and ERP can reduce most stress for shippers and manufacturers. With an expert logistics visibility partner shippers and manufacturers can address all of the challenges associated with ocean shipping and mitigate most of its challenges.