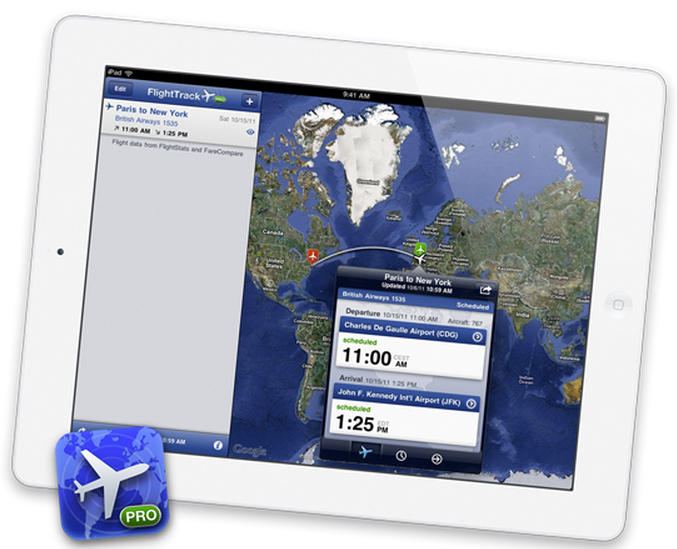 There is certainly no shortage of last minute deals, constant coupons and cost-cutting corners to find if you are a regular traveler. The internet has given even small players a leg up on the big boys, while pushing the larger companies to offer greater incentives to keep driving their numbers. Part of it is the economy, but mobile technology has put the power of the internet in every hand and pocket, meaning today's jetsetter never has to settle for less than the best. But how do you use all of these resources to your fullest advantage? You don't want to get stuck hunting down the right apps, and you definitely don't want to pay for a service you can find for free. Especially when most of the time those free apps are not only cheaper but better as well. Time is money and you've got places to be (and maybe a plane to catch), so here are five of the best free travel apps for jetsetters.
No list like this would be complete without Tripit. This is a fantastic app that will function on almost every device for both Android and iOS systems. As a jetsetter you're probably used to country hopping, but can you keep it all straight? With Tripit you will never have to hunt down various confirmation emails ever again. Just grab your airline details, rental car contract and hotel confirmations and email them to a dedicated Tripit email account. Once you set up your service, Tripit will pull all of that data together into one seamless itinerary. It will even generate any required maps and directions, and download weather information so you know what to pack.
Part of being a modern jetsetter is feeling as much at home at any international airport as you do in your living room. This is impossible if you settle for peanuts as snacks instead of landing in the hidden gem of a cocktail lounge next to Gate 23. So download GateGuru and never miss the best an airport has to offer again. It has full amenity data for hundreds of airports, giving you easy access to lists of shops, restaurants and services, as well as their locations. The precious time you save could keep you from missing a flight, and it even seamlessly integrates with Tripit.
Jetsetters never settle for the middle seat on a flight. But you don't always have the budget to slip the stewardess a twenty, and some of them may even take offense when you do. So download SeatGuru and you'll be able to choose your seat even after you've reached the airport. You just enter the data on your flight and SeatGuru will let you know about availability, the legroom situation, and even if the seat is a bit too close to the bathroom for comfort.
Once you land in that strange land, download TripAdvisor's free app to get pointed in the right direction. It will show you local restaurants and hotels sorted by ranking and geography, while also giving you millions of reviews to peruse. This will insure you never need to compromise on your impeccable taste. With details about points of interest and other free sights you'll still have plenty of options when you need to keep your costs down as well.
Can't get enough of the jetsetter lifestyle? Then check out the JetSetter app. It gives you a inside look at a members only travel deals site, and a front row seat on some of the most incredible destinations in the world. Check out high-end hotels, cruises and all-inclusive resorts across the world and claim discounted rates without trolling through those sketchy hijackthis websites. The images are beautiful, so you will be in for a visual treat, even if you can't afford to get any closer to these destinations than your iPad screen.