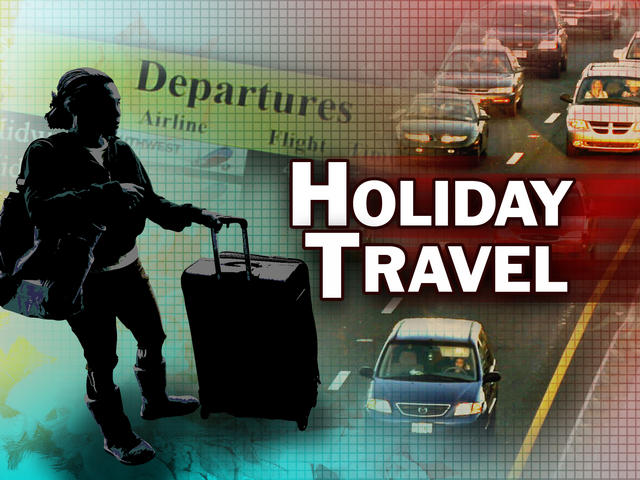 Holiday travel can mean lots of fun and good memories, but it can very easily become a hectic mess as well. Boarding and leaving airplanes, running through terminals, and even things as simple as packing your bags and getting to the airport on time can be near impossible. If you're going to survive your holiday travels, you'll need to take some precautions. Follow these 5 easy tips and you'll make the most of your holiday, guaranteed.
Make a Packing Checklist
Nothing is worse than traveling across the country, unpacking your bags, and realizing you've forgotten your underwear, toothbrush, phone charger, or any other necessity. Don't let anything get left behind when you travel for the holidays. Make a checklist and consult it while you pack for the voyage. List everything you intend to pack for the journey, and check off items only when they go into your bag. This easy preventative measure will make sure you have everything you need when you land.
Plan On Arriving Early
Traveling means tight schedules for all, so don't get caught up in the mayhem and miss your departure. Always plan on arriving early to the airport. The holiday season is always especially busy, and you never know how long baggage checks and security procedures will take. You might end up standing in line for an hour or more, so it's always a good idea to arrive two hours early for your flight. You may end up waiting around with nothing to do, but it's better than missing your boarding time.
Check In Online
You can save yourself a lot of time and hassle at the airport by using modern technology to your advantage. Many airlines now allow you to check in for your flight online 24 hours before your departure. Take advantage of this feature to check in early and print out your boarding passes at home. This will be a great time saver, especially if you're not checking any bags. You can simply arrive at the airport, beat the lines, and head straight to security.
Pack Your Own Meals
Airline food is the butt of so many jokes for a very good reason. In-flight meals are typically not your ideal food, and many domestic flights don't offer passengers any kind of free meal. Paying to eat on the plane is a waste of money, and the offerings at airport food courts are usually not much more desirable. Pack yourself a meal or a few snacks to keep you stomach full while you travel. Whether you're going to Phillip Island Holiday Park, or making a holiday journey to Paris, you're going to need good food.
Load Up On Vitamins
Traveling exposes you to a whole array of new germs that can easily make you sick, and the hours spent sitting in airplane cabins combined with the time zone changes can really sap your energy. Stay healthy while you're away from home by getting lots of vitamin C for your immune system as well as B vitamins from the local wholesale protein powder manufacturers to keep your energy up. You'll find your trip much more enjoyable when you spend it in good health.