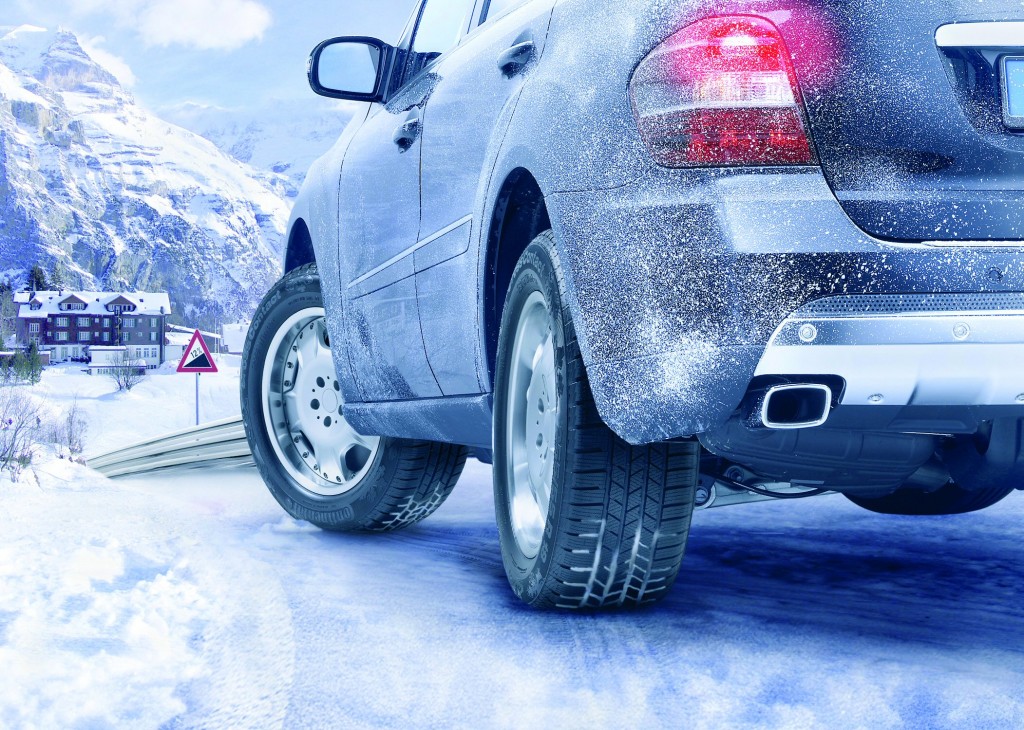 Not all road trips were made equal. Sure, many are made for the summer months of July and August. But if you're adventurous enough, the winter months bring new opportunities to discover the beauty of North America. Here are three, including two from the Great White North.
What to know before you go: These destinations are cccooolllddd. Keep your tank full. Use antifreeze. Make sure your car is working properly, from the fuel system to the brakes, choose one of the best car battery brands and lights. Check your tires to make sure they're properly inflated. Bring an emergency kit with jumper cables, sand for traction, blankets, flashlights, water and – of course – your cell phone. And finally, buckle up and stay on the main roads.
Icefields Parkway – Alberta, Canada (144 mi, 232 km)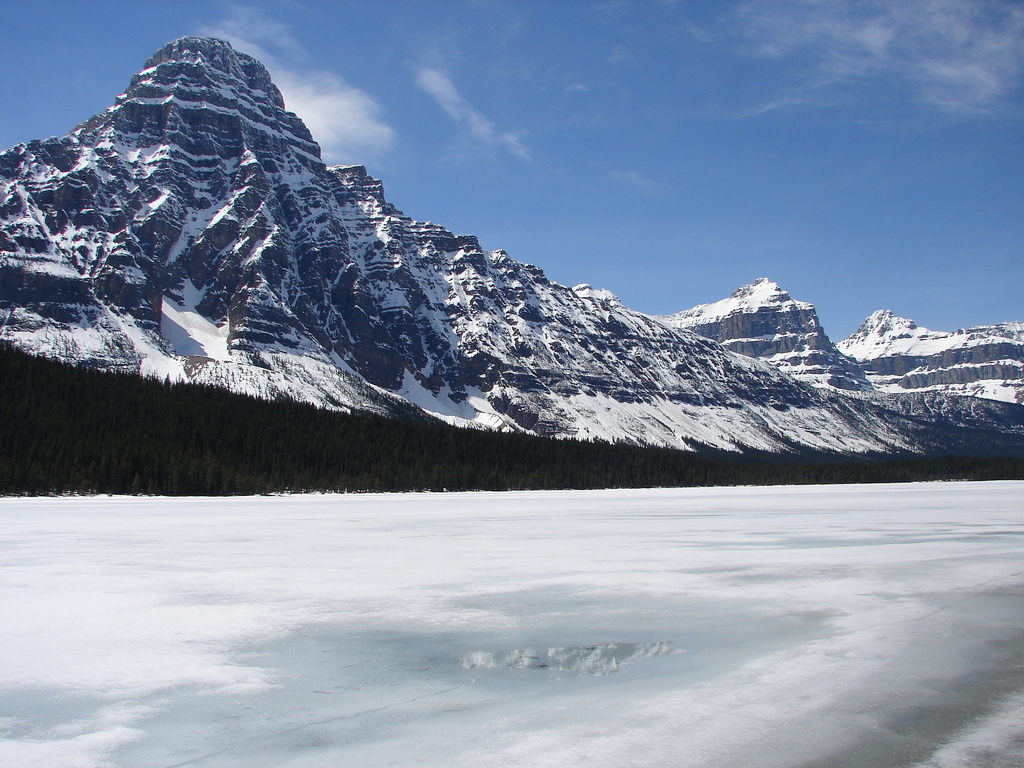 Image credit: Flickr user gripso_banana_prune
This stretch of road connects the national parks of Banff and Jasper in the Canadian Rockies, providing spectacular views of snow-capped mountains and wildlife – no matter the season. In the winter, check conditions accordingly as the road is sometimes shut down due to extreme weather or maintenance. But if you do make the journey, you'll avoid the other tourists while getting up close with nature at its finest.
Montreal to Quebec City – Quebec, Canada (216 mi, 347 km)

Image credit: Flickr user abdallahh
Instead of Autoroute 40, take Quebec Route 138 for a scenic drive along the St. Lawrence River at the start of February and you'll end up in Quebec City for the largest winter carnival in the world – the Quebec Winter Carnival.  It lasts 17 days and features parades, ice sculptures, an amusement park, outdoor shows, and much more.
The drive along Quebec Route 138 also includes part of Chemin du Roy (King's Highway), one of Canada's oldest highways.
Yellowstone to Jackson– Wyoming, USA (79 mi, 127 km)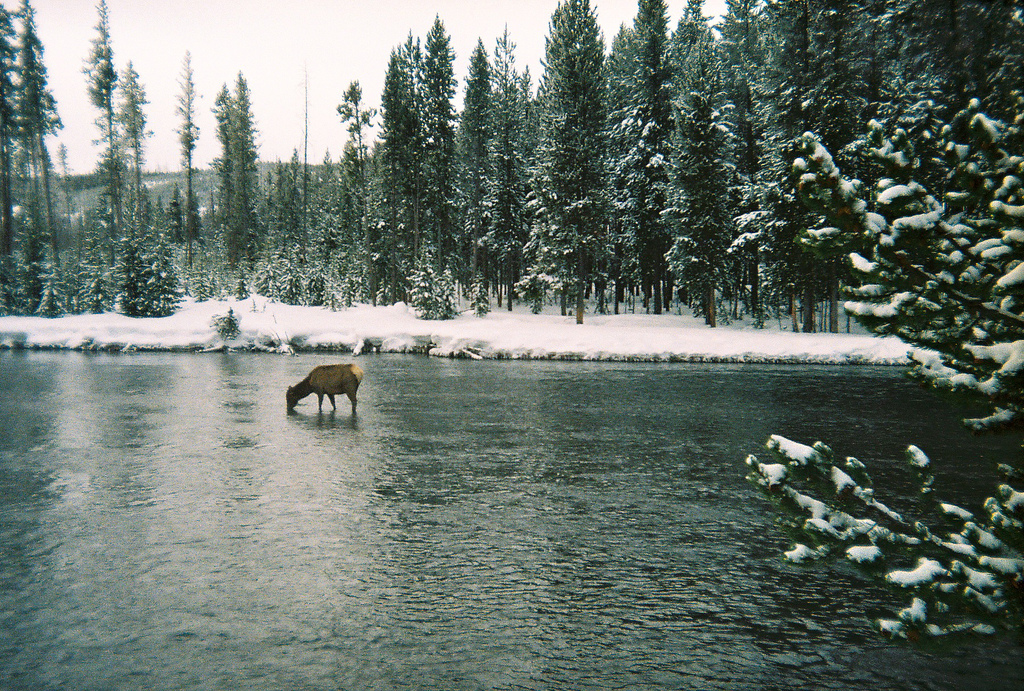 Image credit: Flickr user rks71794
According to this Forbes article, Yellowstone National Park gets 3 million visitors in the summer, but just 100,000 in the winter.
The reasons are obvious: No summer vacation and the roads are frozen and icy. But if you can survive the trek then it's definitely worth it. You'll be surrounded by nature and all the beauty it has to offer. Eventually, you can warm up in the town of Jackson before hitting the slopes at Snow King Resort.
This post was written by Bryden McGrath, a freelance journalist, photographer, and recent college graduate from Seattle.