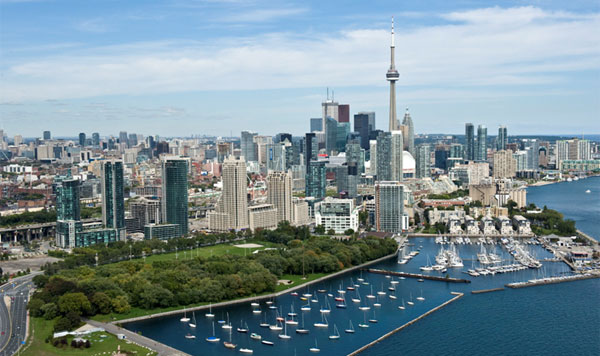 Proposals for the constructions of a mega-casino in Toronto – the first gaming complex to grace the Canada's biggest city – have been shot down recently by the city council. However, if you're a gamer looking for your gambling fix there's no need to panic!
There are several fancy casinos you can visit if you're in Toronto. Many are only a short car drive away, so you can get to your favourite games before you can say 'Eh'. And, if you really can't face dragging yourself away from the hotel, it's good news that playing online is just as easy in Canada by going to trusted sites like https://www.sbobet-thai.com/reviews/icbc/.
Here we list five of the best casinos that are located in the Toronto area.
Woodbine Entertainment
555 Rexdale Blvd.
+1 416-675-1101
The Woodbine racetrack is the gaming establishment located closest to Toronto. The casino situated on the premises is very well known for its slots. In fact, Woodbine Entertainment boasts more than 1,900 slot machines that occupy over 56,000 square foot of casino floor.
While you're there you can indulge in horse betting, or else head to the gaming tables for a traditional casino experience. There's also a range of fine dining restaurants as well as lounges where you can wind down.
But it is the variety of slot machine that steals the show at Woodbine Entertainment. You can play at a range of slot machines that includes Ten Times Pay, Blazing Sevens, Double Diamond and many more. However deep your pocket is, you can find a slot machine that suits your budget. In fact, you can play with denominations starting from 5 cents to 5 dollars.
Casino Rama
5899 Rama Rd, Rama, ON L3V 6H6
+1 705-329-3325
Located north of Toronto, about an hour's drive, Casino Rama provides the perfect entertainment experience, blending hot casino action with big-name concerts and sporting events. It's literally a slice of Vegas in Canada.
As one of Ontario's foremost entertainment venues, the casino has over 2,500 of the latest slot machines and more than 110 gaming tables including a 12-table Poker Room.
You can join the free Players Passport™ Club to start earning points that can be redeemed for show tickets, appetising meals, luxury hotel stays, invitations to exclusive poker tournaments and much more.
Great Blue Heron Charity Casino
21777 Island Road, Port Perry, Ontario, Canada, L9L 1B6
+1 905-985-4888
Great Blue Heron Charity Casino opened its doors in 1997 and it includes 545 slot machines and 60 table games with betting limits that go to a maximum of $100.
Grab a seat at any of the card table at the casino playing classics like blackjack, three-card poker, baccarat and many more. You can also try your hand at roulette.
When playing at the Great Blue Heron, you can sign up for your Rapid Rewards Player Club that can earn bonus points when you play your favorite games at the casino. You can exchange the points you earn with more cash to spend chasing your next big win.
You can also redeem the points for other rewards such as delicious buffets at the restaurant within the casino, Great Blue Heron merchandise, special club offers and invitations to exclusive poker events.
Caesars Windsor Hotel & Casino
377 Riverside Dr E, Windsor, ON N9A 7H7
+1 800-991-7777
Caesars Windsor opened in 1998 and quickly became a magnet for gamers from the USA and Canada.
The casino offers six multi-link poker games, slots, on-site shopping, a pool and spa. The Poker Room offers 14 tables, and the main casino floor offers a vast choice of electronic slots and gaming tables.
The cutting-edge slot machines are even set up to take care of you while you play. You can order your next drink on the machine if you get thirsty!
Niagara Fallsview Casino Resort
6380 Fallsview Blvd, Niagara Falls, ON L2G 7X5
+1 888-325-5788
The casino at the Niagara Fallsview resort is one of the largest gaming facilities in Canada and it is located an hour and a half drive south of Toronto. If you prefer, you can also catch one of the daily shuttles that take you directly to the casino.
Its biggest attraction is obviously the breathtaking waterfall on the border shared by Canada and the United States, but inside the casino guests can enjoy the 3,000 slots and 130 gaming tables, including an Asian Pit and Poker Room.
The poker room offers 12 tables and attracts so many high-roller that bookings have to made to get a seat at one of them.
A separate sports section allows sports wagering and offers TV screens to watch the action as it happens.
Playing in Toronto
Enjoying a spot of gambling in Toronto is not impossible. Provided you have the time and the means to get to the casinos located around the city. If not, then you don't have to worry because you can still gamble online by going to 메리트카지노.
The effort is really worth it though.
Canada boasts world-class gaming resorts and the casinos on this list are only a few of the incredible gaming venues which you can enjoy in this country.