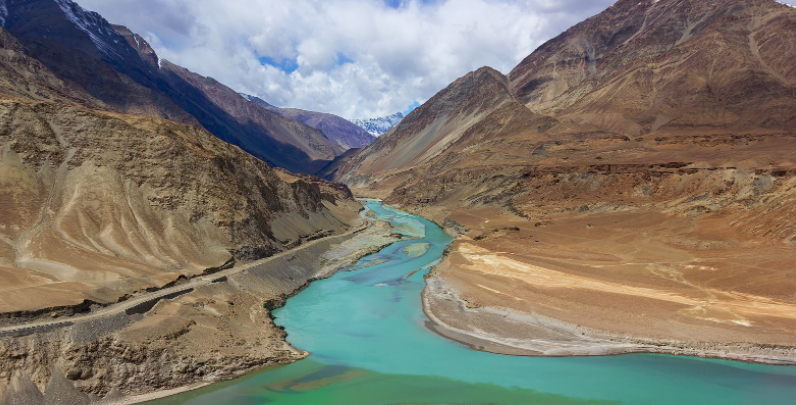 Nestled at an elevation of 8370ft – 25400ft above sea level, Ladakh is a union territory of India amidst the Karakoram range of majestic Himalayas. The magnificent wonderland of the Indian Himalayas, Ladakh has something unique to offer every kind of traveler.
From scenic beauty to astonishing landscapes, diverse wildlife to an array of flora & fauna, crystal clear lakes to lush grasslands, and divine culture to pilgrimage, Ladakh is beyond words. Lots of thrilling adventurous activities like mountain biking, trekking, camel safari,  jeep safari, camping, river rafting, ice hockey, and mountaineering make the place more exciting and worth visiting.
Here are 6 of the best tourist places in Ladakh for a perfect getaway from the Bustle of the City.
Tso Moriri Lake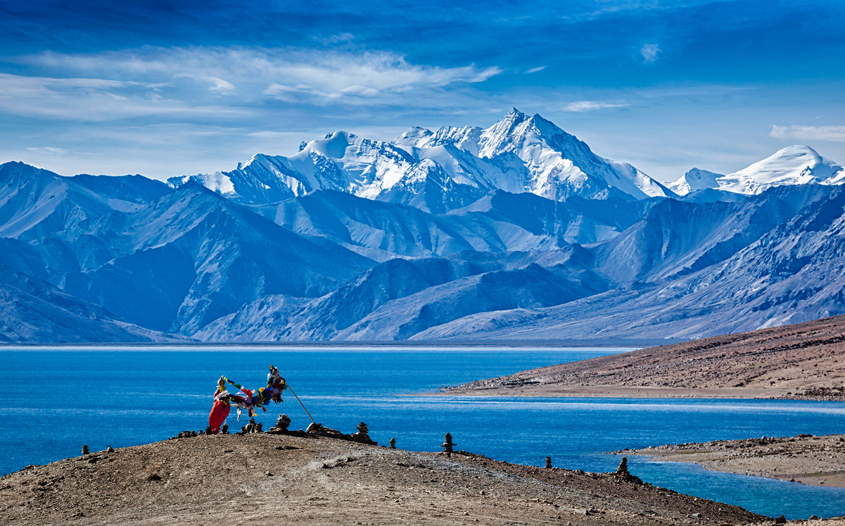 Perched at an elevation of 14,836 Ft above sea level, Tso Moriri lake is one of the largest high altitude lakes in India. Known as Mountain lake and Moriri Lake, the lake is situated in Changthang Wildlife Sanctuary at a distance of 220 KM from Leh. Tso Moriri Lake is indeed a gem in the Leh Ladakh tour package, offering visuals of unique species of flora and fauna, deep blue water, breathtaking mountains, and Landscapes. The pleasant and comfortable temperature of April to July months is the recommended time to visit this exquisite Lake.
Magnetic Hill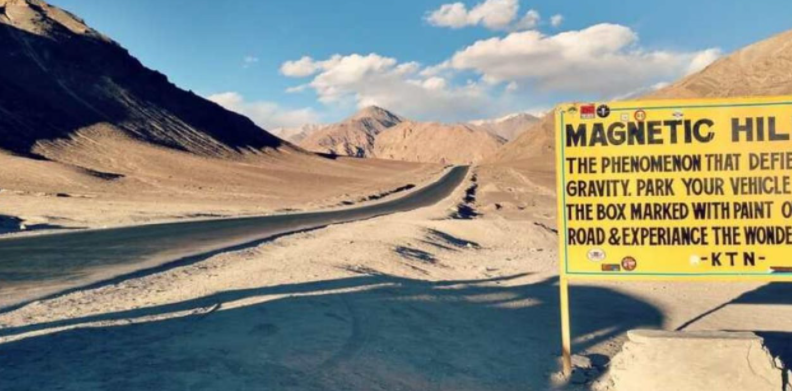 Enclosed by the Sindhu river and captivating Himalayan ranges, Magnetic hill is set on Leh-Kargil-Baltic national highway. Located around 30 Km from Leh at an altitude of 14,000 Ft, the Magnetic Hill is famous as Gravity hill for its gravity defy occurrence. It is said that when the vehicle is parked in neutral gear, it starts moving upwards at 20 Kmph at magnetic hills. Often called Mystery hills, its surrounding slopes create an optical illusion that makes the visitors believe as they are moving uphill while the vehicle moves downhill. May to September is the best month to visit this place when the road is easily accessible.
Khardung La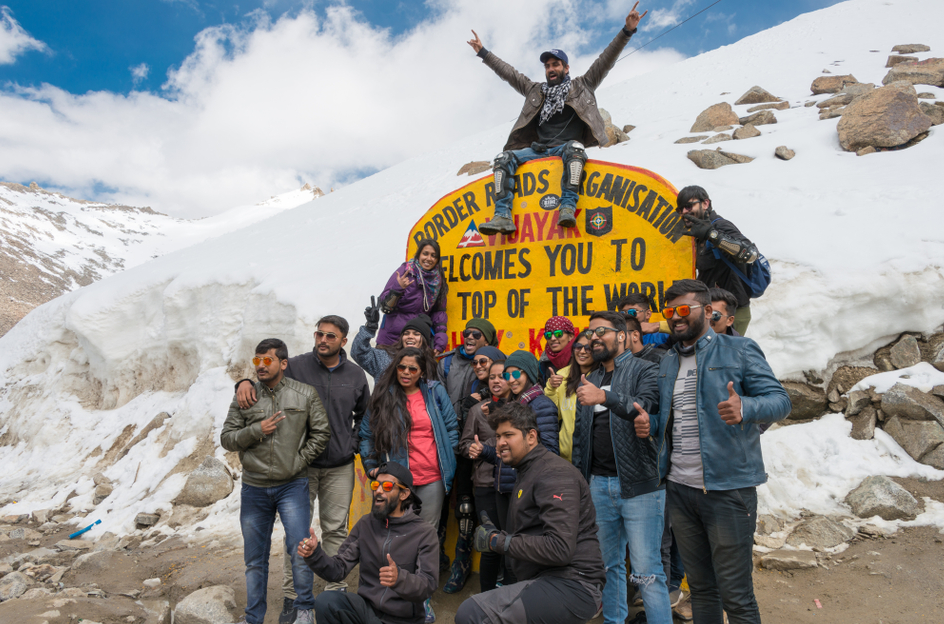 Set in the Karakoram Himalayan range, Khardung La is a high mountain pass perched at an altitude of 18,380 Ft. Located at a distance of 39 Km from Leh, Khardung La is famous as the world's highest motor-able pass. Riding on the most treacherous and Zigzag roads of Khardung La Pass is on almost every motorbike enthusiast's bucket list over the globe. Passing through rugged terrains, snowy peaks, gorgeous landscapes, the feeling at Khardung La of being on top of the world is unbelievable. Khardung La also serves as gateway of Shyok and Nubra Valley that are two other major tourist attractions in Ladakh.
Hemis Monastery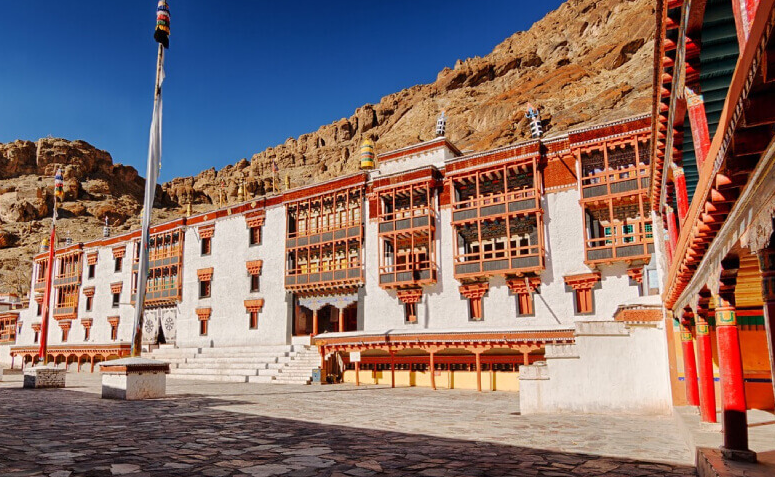 Nestled on the banks of the Indus river, Hemis monastery is a Tibetan-style Himalayan Buddhist monastery or Gompa at an altitude of 12,000 Ft above sea level. Situated 45 km from Leh district, Hemis is one of the largest and most visited monasteries by tourists in Ladakh. This 400-year-old Gompa is home to a wide collection of Tibetan books, thangkas, stupas, statues, wall paintings, and weapons.
Hemis monastery is famous for its 2-days annual festival so the best time to visit the Monastery is in June or July months when the festival takes place.
Zanskar Valley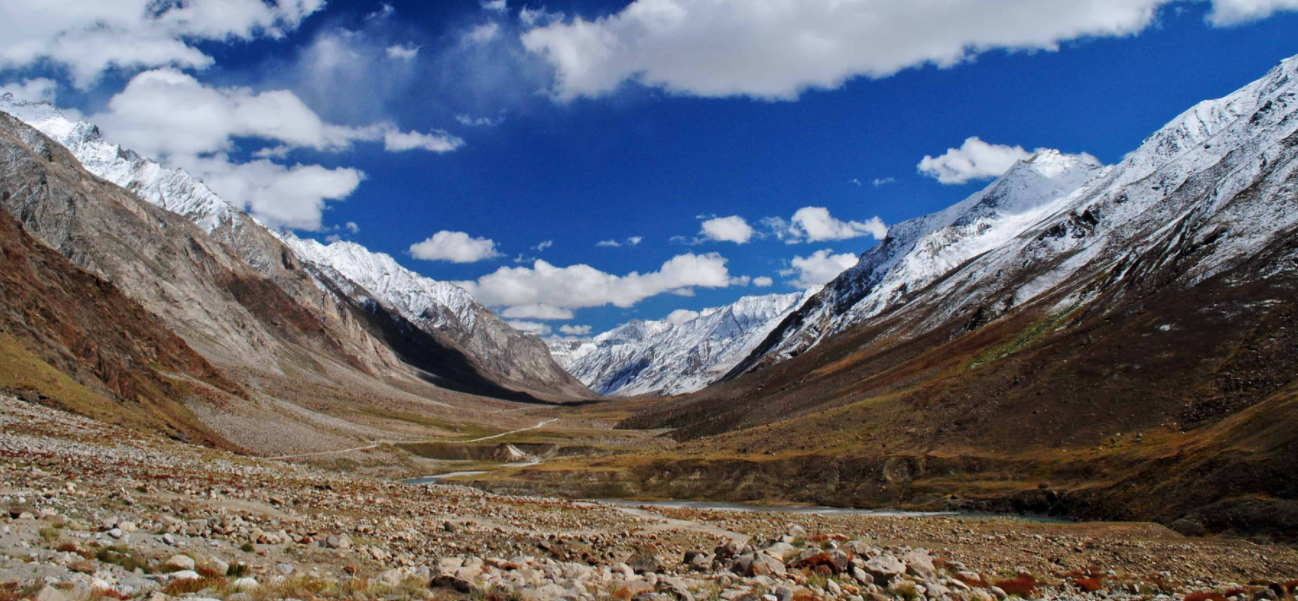 Spread in an area of 7,000 sq. KM, Zanskar Valley is located amidst the Zanskar mountain range in Kargil district of Ladakh at an elevation ranging between 9,000-25,000 Ft.
One of the most desolate places in Himalayan ranges, Zanskar Valley boasts high snow-clad mountains, raw landscapes, sparkling clear rivers, and magnificent flora & fauna. Zanskar is a hub for adventurous activities like trekking, paragliding, water rafting, and mountaineering. Sangam point of Indus and Zanskar river, Darcha Padum trek, Chadar trek, Baralacha La pass, and ancient monasteries are major tourist attractions in Zanskar. In pleasant climate and moderate temperature, June to September is the ideal time to visit Zanskar valley.
Shanti Stupa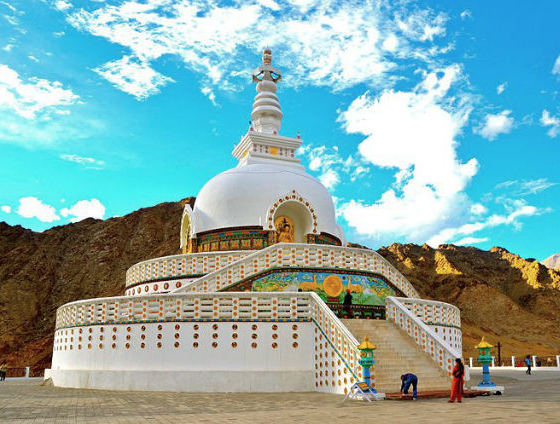 Located 5 Km from Leh district, Shanti stupa is a white-domed stupa on top of Chanspa Hill. Perched at an elevation of  11,000 Ft, Shanti stupa is built to promote peace and prosperity by a Japanese Buddhist Monk. Due to its religious significance, unique architecture, and surrounding landscapes, Shanti Stupa is a major tourist attraction in Ladakh. The nighttime view of Stupa and surrounding is exceptionally beautiful as the Stupa illuminates with lights at night. A meditation session will be filled with peacefulness and calmness at the Shanti stupa.