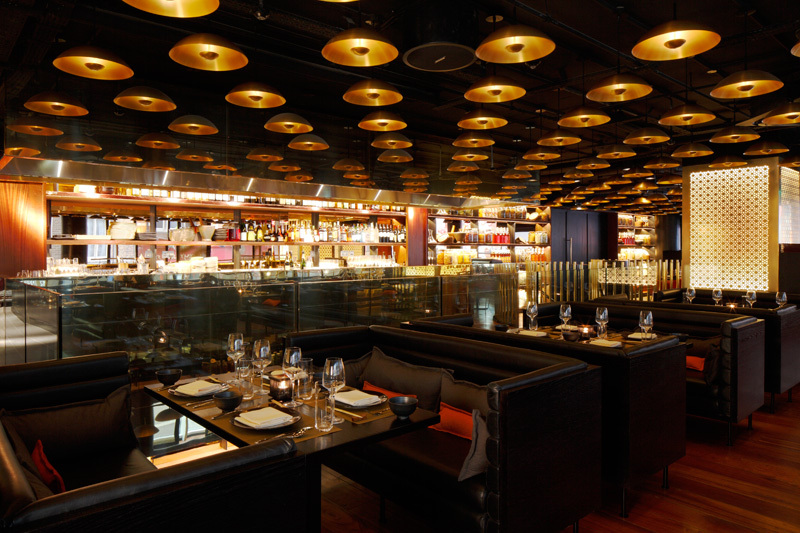 London is home to some fantastic restaurants, visit www.arrosqd.com to learn more. No matter what your preferred style of cuisine is, there is a restaurant in London to suit all tastes. Some of these restaurants are implementing strong restaurant pos systems to simplify operations and bring delight to customers.
Below, we look at some of the best restaurants around London:
Savoy Grill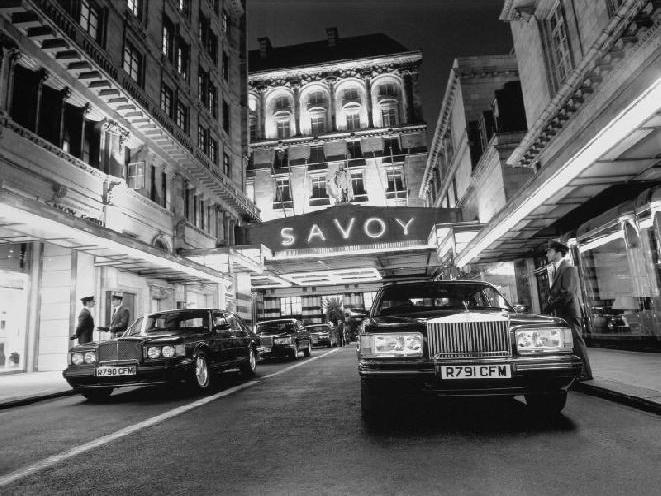 For lovers of British food, Gordon Ramsay's Savoy Grill provides fine meats in Art Deco surroundings at Strand WC2. The Chef Patron is Stuart Gillies, with Andy Cook as Head Chef. The menu is derived from classic British and French recipes. Stationaries, like those luxurious-looking leather restaurant menu covers, can really spice up restaurants like this.
Roe Deer Venison Chops and Herdwick Mutton Cutlets are signature dishes and the meat is carved at the table. There is valet parking at The Strand Hotel and the nearest tube stations are Strand and Covent Garden.
Trinity
Trinity at 4 The Polygon, SW4, lies just to the north of Clapham Common and was opened in 2004 by Chef-Proprietor Adam Byatt. A highlight of the restaurant is its "Kitchen Table" where Trinity Master Classes are held.
Reasonably priced artisan wines are a feature of Trinity and you can typically expect to pay £25 for a meal of Red Grouse, Mash, Smoked Bacon and Grelots. The nearest tube station is Clapham Common.
The Nipa Thai Restaurant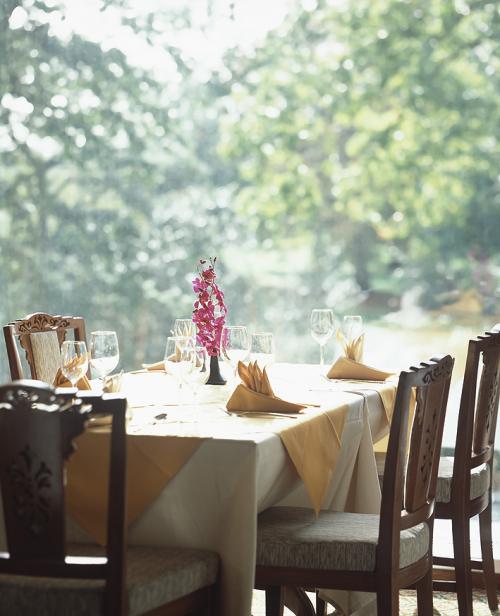 The Nipa Thai Restaurant at Lancaster Terrace, WC2 has won 2 AA Rosettes for its attention to detail and its authentic cooking. The restaurant offers 3 set menus where the price per person (based on 2 persons) are £29, £32 and £34. The Head Chef is Mrs Nongyao Thoopchoi.
Some of the delights on the menus are Thai Starters, Clear Soup, Chicken Curry, Fried Noodles with Prawns and Sweet and Sour Fish. The Nipa's sister restaurant is at Bangkok's Landmark Hotel. The Nipa displays beautiful Thai artefacts and teak furniture, creating a unique ambiance. The nearest tube station is Lancaster Gate.
Bentleys Oyster Bar and Grill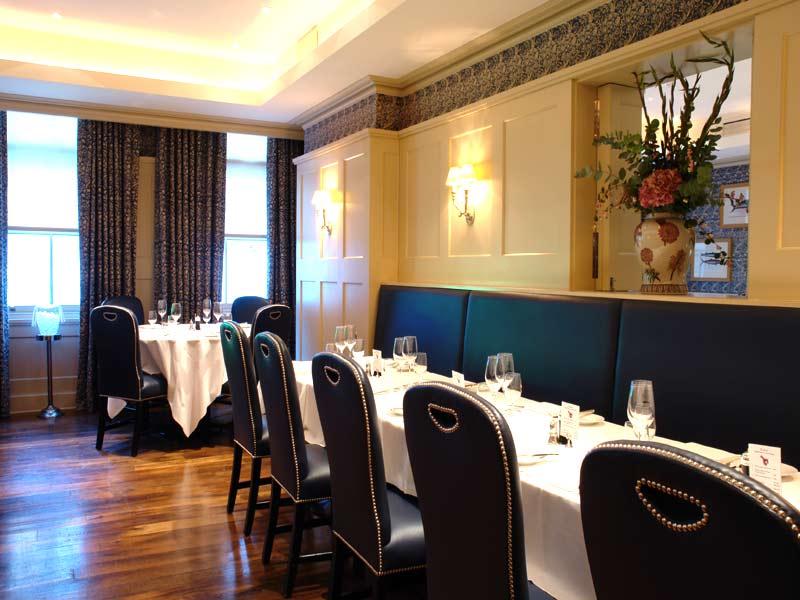 Bentleys Oyster Bar and Grill at 11-15 Swallow Street, W1, opened as far back as 1916. Offered the opportunity to restore the restaurant to its former glory, Chef Richard Corrigan took the chance and re-opened in 2005. The restaurant places a strong emphasis on traditional rustic fare and dishes include Wild Salmon, Venison, Duck and Freshwater Trout.
Customers can expect to pay £26.50 for Pan Seared Scallops with Sardine, Horseradish and Lemon Pickled Grapes. The nearest tube station is Piccadilly Circus.
The Atlas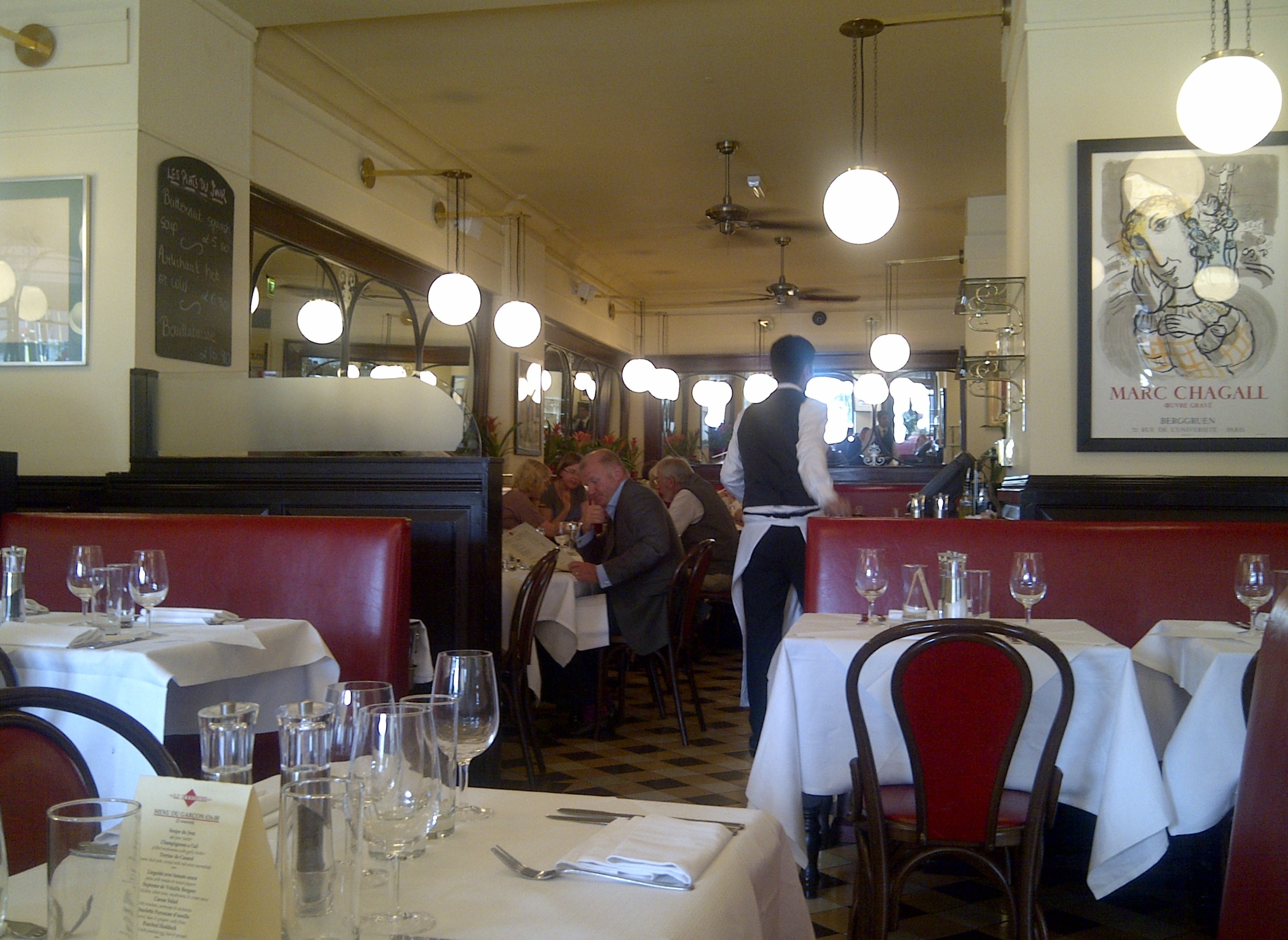 The Atlas, 16 Seagrave Road, SW6, offers an exceptional blend of pub atmosphere with gastro food and good wines. A risotto will cost around £10 and Grilled Italian Chicken £11.50. The pub has retained old wood panels and original floorboards. There are four hand pumps offering both regional and traditional ales and fresh flowers add to the atmosphere of this hidden gem. The nearest tube station is West Brompton.
Moti Mahal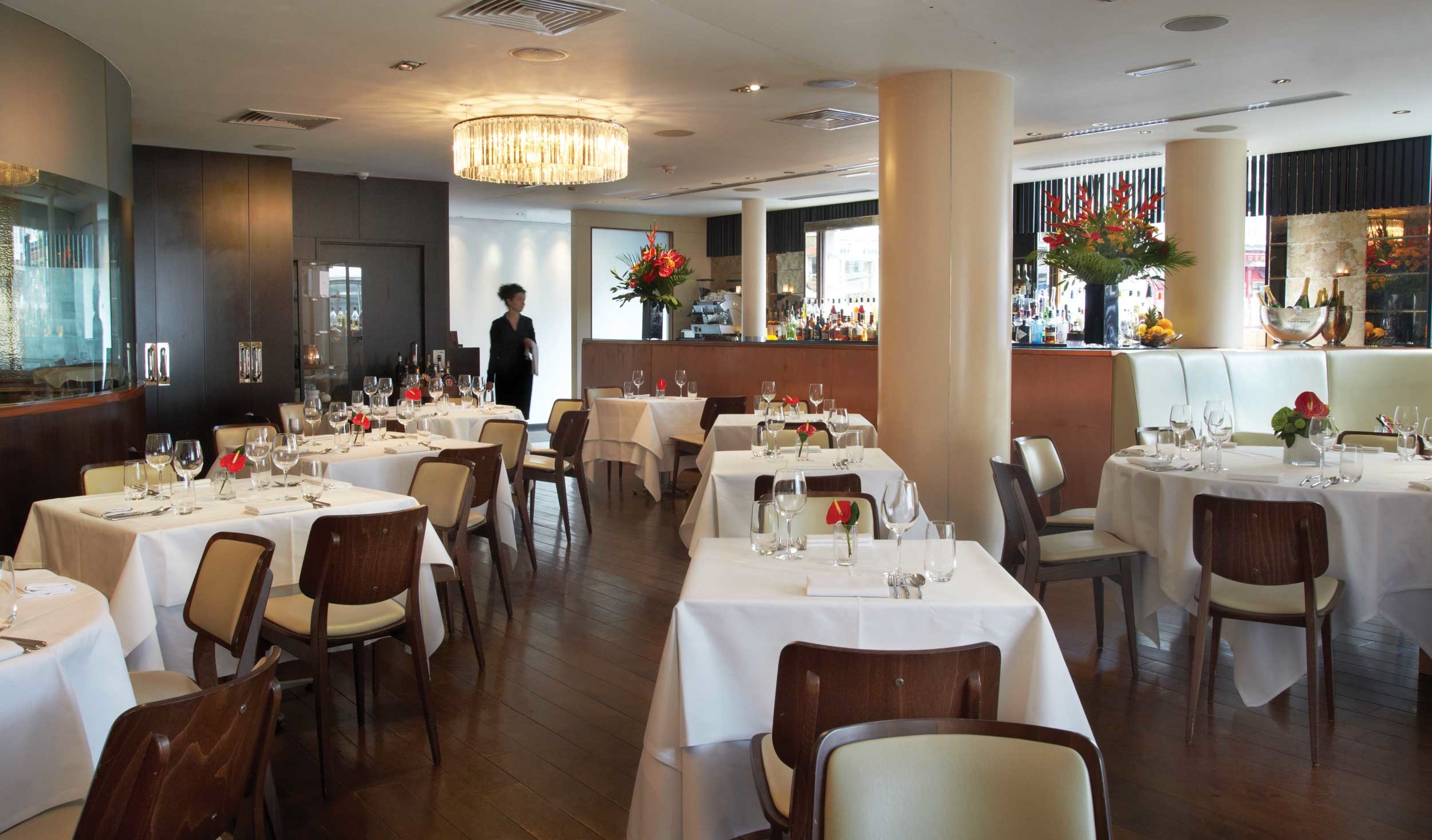 Moti Mahal at 45 Great Queen Street, WC2 is headed by Chef Anirudh Arora. The restaurant is the first Indian eatery to embrace the Thatee Grill, which is traditionally used in rural Indian cooking although a concept that has rarely before used in the UK.
Inspiration for the restaurant's many dishes comes from the long forgotten cooking traditions of the Grand Trunk Road, a unique idea which helps set this restaurant apart from other Indian eating places. A typical spend per head would be £33 to £44. The nearest tube station is Covent Garden.
5 Pollen Street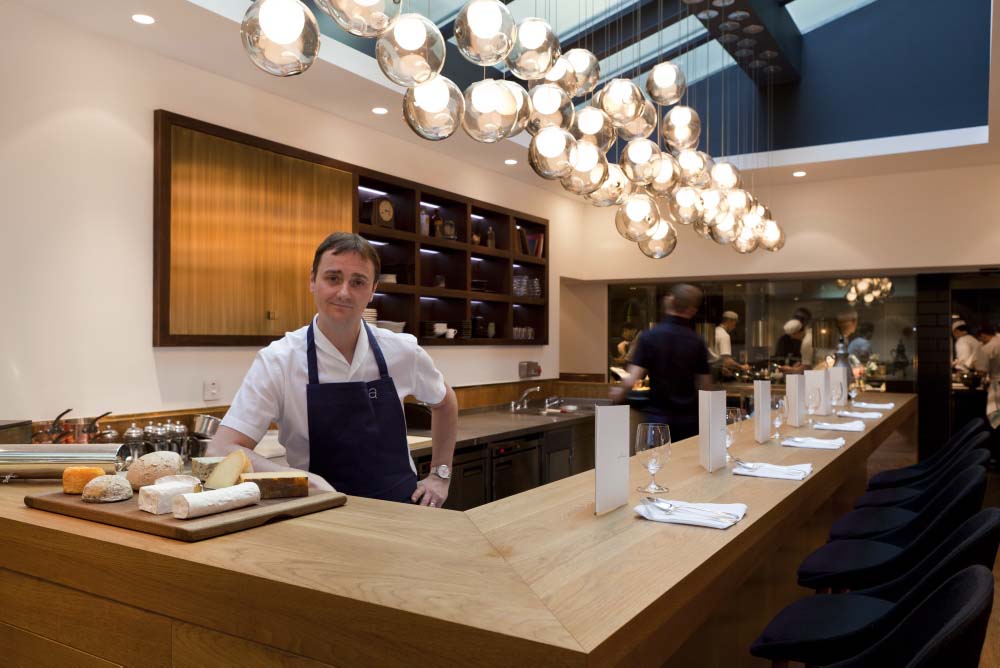 5 Pollen Street is in Mayfair, tucked away behind Hanover Square in London's W1. Here, the head chef, Stefano Cavallini, produces fine Italian dishes that average at £75 per head. An example is Pan Fried Monkfish in Red Wine Sauce. The restaurant is stylish and glamorous with an air of Art Deco, with white linen tablecloths and woven silk panels on the walls. The nearest tube station is Oxford Circus.
Enotecu Turi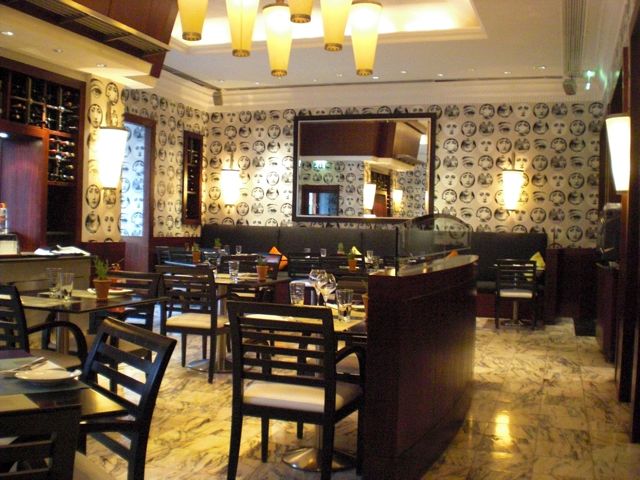 Enotecu Turi is one of London's best Italian restaurants. Located at 28 Putney Street, SW15, proprietor Giuseppe Turi (former sommelier and maître d' at London's Athenaeum and Connaught) produces Italian regional food served with some of that country's best wines. The Head Chef is Baldassare Arnodio.
The name Enotecu Turi literally means "wine library". The restaurant has been opened since 1990 and a Fixed Price 3-course Lunch costs £19.50, with a 3-course Dinner costing £30.50. The nearest tube station is Putney Bridge.
Archipelago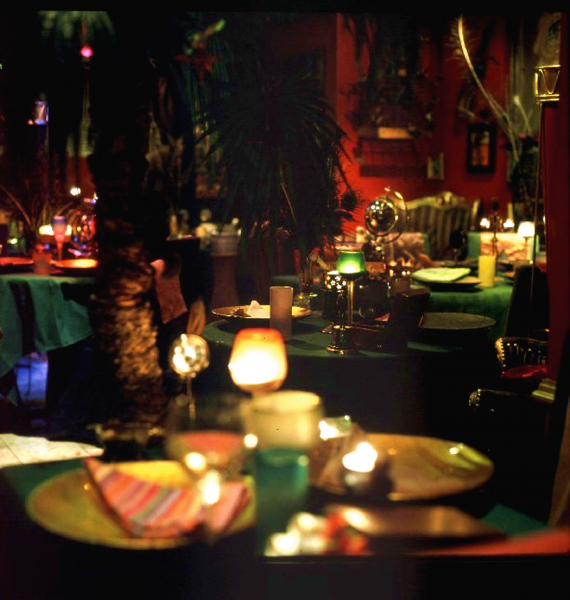 When it comes to the exotic and unusual, Archipelago at 110 Whitfield Street, Fitzrovia, W1 offers hallmark exotic dishes ranging from Crocodile and Kangaroo to Wildebeest. An average spend is about £30 to £40 per head. Children are welcome in the restaurant and there is a small outdoor patio area.
Head Chef, Daniel Creedon, is hoping to overcome any fears his customers may have of bugs with his "Love Bug Salad" which contains locusts and crickets that is surprisingly tasty! The ambiance is sensory with giant peacock feathers, golden Buddhas and dwarf palm trees creating the décor. The nearest tube station is Goodge Street.
No matter where you base your stay in London, you can be sure that you won't be let down by the food on offer during holiday in the capital city.
Written by the team at TravelSupermarket.com