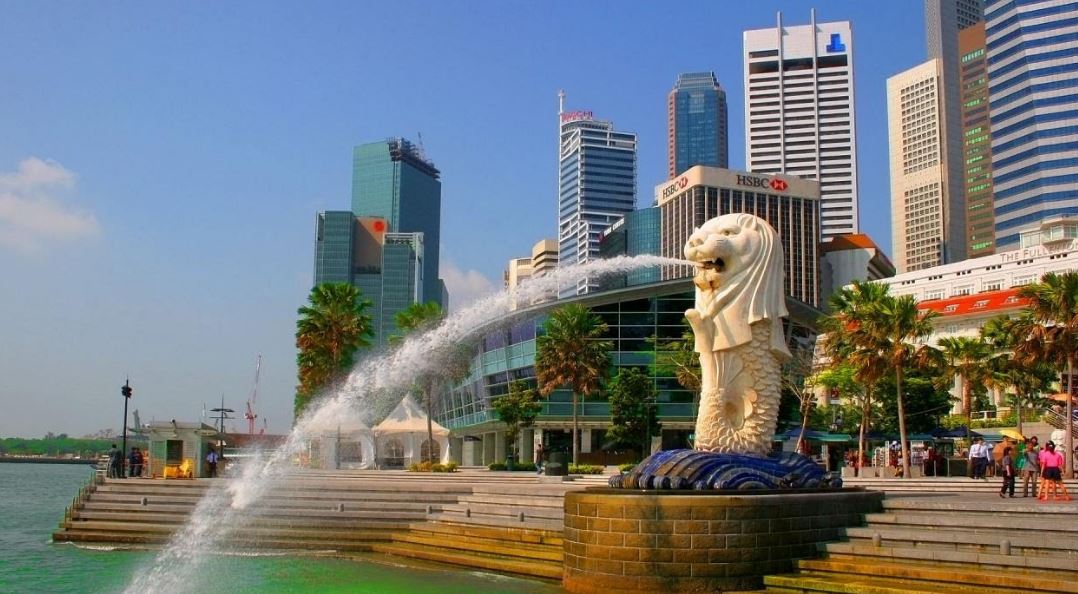 If you are an adventure seeker and looking for challenging fun activities, Singapore is the perfect place for you. Experience various activity options you can do while traveling this fascinating city. The adventure activities you can do are endless but here are 5 best adventure activities to try in Singapore.
1. Indoor Skydiving
A lot of people are excited about skydiving but let their fear of heights take control thus shying away from experiencing it firsthand. In Singapore there's an alternative that's pretty fun too: you'll have the opportunity to participate in skydiving indoors. Feel the adrenaline rush through your veins when you take on indoor skydiving. The huge wind tunnels let you feel a thrilling experience of free falling from 10,000 feet with a safety net to catch you. You can enjoy two rounds of skydiving for each purchased package depending on the offer. This activity is located in Sentosa Island and is filled with people waiting in line to take their turn.
2. Forest Adventure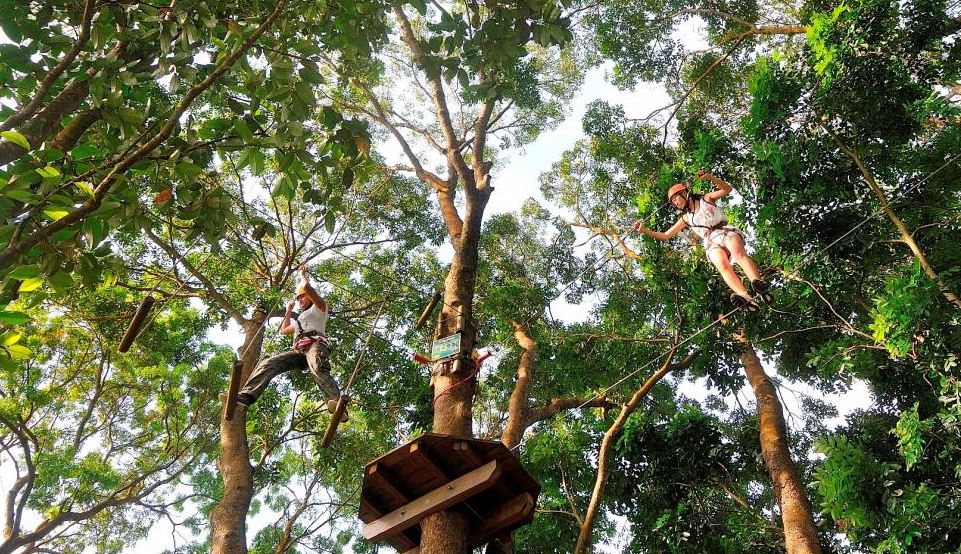 Unleash your inner-Tarzan and swing through a zip line adventure. Don't miss the fun at the Bedok Reservoir Park where 44 obstacles await you. You can fly over the forest and explore nature to the fullest from a different perspective. A 2.5-hour tree-top obstacle can be invigoratingly fun to do with both kids and adults. Finish the obstacle that includes elevated bridges, to wobbly logs and swinging trapezes.
3. Treetop walks
If you like to take long strolls for about 4 to 5 hours then immediately head on to the MacRitchie Reservoir Nature Park where you can choose multiple trail courses. Make sure to bring enough food and water as there is no restaurant available along the way. The course trail could take about 3km boardwalk to a full trip of 14 km long. Walk along flat land to 150 meters steep uphill paved road before arriving at the point of a suspension bridge where you can view surrounding trees.
4. Driving f1 Track
Love watching Formula one motor races? Why don't you come to Singapore and experience driving one yourself! If you are a non-driver, you can sit back and enjoy the ride while a professional driver drives you around the race track. Live the life of a formula one driver and choose which type of car you want to ride in like a Lamborghini or a Ferrari. Riding an f1 car can cost you about SGD$298 to 798 depending on the route you choose. You can also watch the F1 Grand Prix live usually held in Singapore every year.
5. Cable Skiing
Experience a new water adventure through cable skiing or cable wakeboarding at East Coast Park. You can enjoy this with groups of 8 where you can ski at the same time. Learn fun tricks where you can turn 180 degrees to 360 degrees and jump through mini obstacles along the way. Get pulled by an overhead cable attached to the banks of lake and experience a wet and wild ride. Total beginners and adrenaline junkies are welcome to try this extreme sport.
---
Conclusion
Singapore is one of the finest travel destinations on earth. And it is one of the best places for adventurers as well.  If you are trying to have best out of Singapore, you should consider staying in Singapore for months. Yes, you can live in Singapore as an expat. If you are a native English speaker, you can easily earn your living in Singapore as an English tutor. You can teach other subjects such as physics, chemistry, biology, math, different languages, and many other subjects to earn your living and keep traveling and experiencing all the amazing experiences this city state in Asia has to offer.