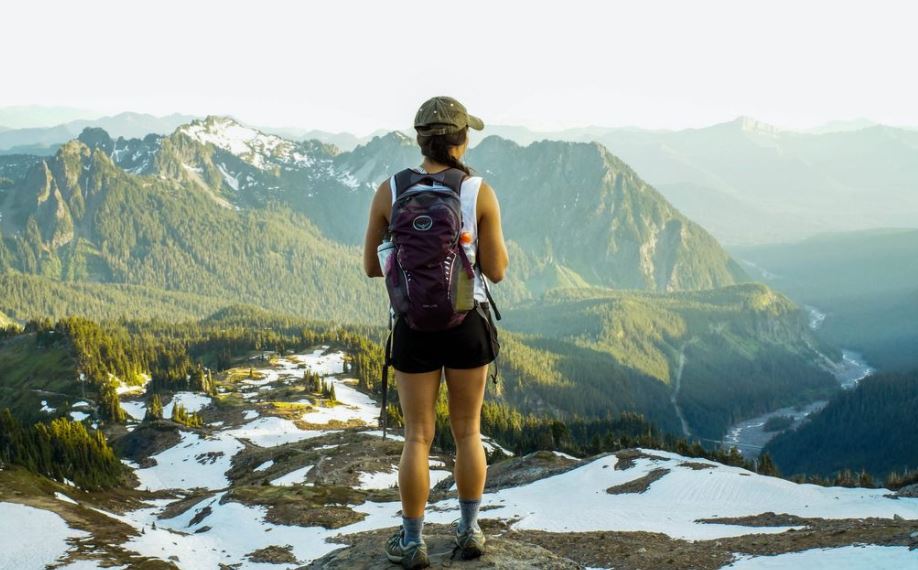 Not everybody is the same. Some people do like to travel and others do not. You may think it's completely outrageous someone you know doesn't want to see other parts of the world and learn how other people live. It's possible that these types of people are into different things other than traveling, and that is completely normal. However, some of the arguments against traveling are a thin veneer over the real reason why people do not wish to travel – fear, comfort, complacency, and laziness.
There are definitely a few barriers stopping most people from exploring the world, but they can easily be bypassed. You have a job? Most people do. You have kids? Bring them with you, or don't – that is an option. You are still a good parent if you want to travel without lugging around your 12 kids and all of their things. The world will continue to turn and you might be happier you decided to leave them home, (with supervision of course.) The following are some of the most typical reasons why people do not want to travel, and an argument against each.
"Traveling is expensive."
This is a bit of a no brainer. Some people want to to catch the next flight and the only thing holding them back is their financial situation.
But that is not to say that it can't be done. Lots of people travel around the world on a shoestring budget, either by working while travelling or saving every penny possible prior to departure. Even if you aren't making an excessive amount of money, there are several ways you can save your money for a specific trip you are dying to go on.
It's also extremely easy to go some places for super cheap. Do your research, the deals are there, they just have to be found. The dollar, the euro and the pound go an extremely long way in places such as India, Thailand, Bali and Costa Rica.
Today, there are plenty of ways to finance a trip without even ducking into your savings. By cooking at home rather than eating out during the week can save you more money for your trip than you think. You can also freelance on the road, put your apartment on Airbnb, pick up a couple of bar shifts if you can during the busy season. If you are a homeowner and are planning on traveling for an extended period of time, there are solutions. You could rent out your entire home, and the money you get from them will cover the mortgage while you're gone. If you're lucky, you might even get some extra spending money for your trip this way.
Finance really is not an excuse for not taking travelling opportunities. In fact, young people (aged 16 – 24) are currently traveling more than any other age group in the world, supporting themselves on the least amount of money. If you aren't trying hard to save money, then you probably don't want to travel that bad.
It's also helpful if you manage how you are going to spend your money once you reach your destination. You can plan how much money you are willing to spend each day and try not to go over that amount. This may even cause you to go home with more money than you initially thought.
"I don't have the time."
Correct me if I'm wrong, but there's a law that entitles everyone to a certain number of holidays each year. Excuses like work, school and education will always give you a reason not to go, and they never go away unless you make the effort to leave your time and problems behind.
As long as you are good at your job, your boss should be cool about you taking time off to travel. No matter how long the trip might be, it doesn't hurt to ask. If you talk with your boss about this, the two of you can come to a conclusion on how much time to take off.
Work will always be there and there's a lot to be said for having no regrets. I imagine you don't want to reach 100 having dreamed of your ideal holiday for 50 years only to never see the place. Everybody deserves a vacation. It might take a lot of planning and preparation but it will be worth in the end.  Vacations do not have to be extravagant, and any time away from your regular life could be beneficial to your life. It could take 2 years to plan a month's trip around South America but a weekend getaway can be arranged in a couple of weeks. Stick to short term goals initially and eventually you will see how easy it is to make your travel dreams become a reality.
"I have no one to go with."
Solo travelling is more accessible in modern society with numerous apps available for people travelling solo. Hostels are a good idea when travelling solo and present you with the opportunity to meet numerous like-minded people travelling the world as well.
Let your friends know about your trip and ensure it's well planned. You probably have lots of friends who say they are going to travel, but just can't put the plans in place. The minute they hear someone else has managed to sort it all out, there on that computer, booking flights and finding deals immediately.
Realistically, no one wants to get left behind on the trip of a lifetime. Plan your trips around what your hobbies are. If you like house music – hit up Ibiza for the house music festival. Enjoy meditation – The Buddhist Tibetan camp in Scotland is open to tourists all year round. This way you will always be meeting and greeting people of similar mindsets, and an opportunity to connect with people who could turn into lifelong friends.
If no one wants to go with you, don't let it hold you back. Going places you have never been before is an empowering and life changing experience and it shouldn't have to wait for anyone but yourself.
"I don't like going outside my comfort zone."
Many people dislike travelling because they are frightened of the unknown or would much rather stick inside their comfort zone.
Nobody ever said travelling was the most comfortable experience. In fact, a lot of people are at their most relaxed state when sitting on a beach somewhere or thrown across a hotel bed, free from the stresses of the working life.
Of course hostels are not for everyone, and they are not the only option for the international travel. You can go to an adults-only or family all-inclusive if you have the money. If you have the money, you stay in some amazing all-inclusive resorts around the world. Comfort definitely won't be an issue there, and they basically take care of everything for you.
"It's not safe to travel alone."
Understandably, this may cause concern for a lot of people. Travelling with someone does not make you any safer than if you were travelling alone.
In any country, whether it be across the world or in your hometown, you must have your wits about you always. Common sense plays a huge role here – hide your valuables, stay away from known dangerous areas and dark alleyways, and avoid making eye contact with people who look like they could throw a punch at any point. This is something you should always do, no matter where you are in the world. Be mindful of natural disasters and weather conditions as well.
This doesn't mean you can't interact with the locals in the community or resort. In fact, if you travel alone it can allow you to fully appreciate everything going on around you. You will be able to truly live in the moment, without the distractions of people you would have been traveling with. You will also be able to learn things about the culture you are visiting by doing specifically what you want to do. You won't have to worry about pleasing anyone else besides yourself.
"It's too much of a hassle"
Don't let the most minor steps leading up to your vacation ruin the idea of taking one.
People worry about absolutely everything. One big thing is packing your belongings, or worse, forgetting something. The reality is, if you do forget something, chances are you will be able to find something very similar to whatever it is you need. Don't forget that you're traveling to a place where other people are living and they probably need the same stuff as you. Plus, if you come across a store with cool clothes or souvenirs, you will always remember your trip and be that much more grateful you actually took it.
No one enjoys doing paperwork. Who wants to spend hours on end doing paperwork for work, school, insurance, and now vacation? It's one of those things that just must be done to be able to travel. Check out the government webpage of your destination country, and that should guide you on obtaining passports and visa applications. It's really not as hard as you might imagine, and when you're finally done getting through all of it you will be able to fully enjoy your vacation.