First comes the proposal, then, if the answer is YES, the lucky 'groom to be' asks his best friend to be his Best Man.
Then, as Best Man your attention obviously turns to the stag do, well it isn't going to be about the flowers for the church is it?
There are literally thousands of stag do ideas out there, from racing Rage Buggies, going Horse Racing, a weekend yachting or camping under the stars, a week in Magaluf or Vegas there are just too many to mention.
There has never been a better time to book a stag do.
However, possibly deciding what to do it the easy bit, the hardest part is getting people organised, keeping everyone up to date, getting people's money in and making sure you do not upset anyone.
So first of all getting people organised for the stag do
After sitting down with the 'Groom to be' and finding out what he wants to do on his stag weekend, you will need to put together a list of names together and start finding out if they can make it.
One very important piece of advise before booking the stag do is not to make the event too expensive, as it may end up just you and the groom!
Keep Everyone Up To Date
The internet and technology has really enriched our lives, one of the biggest factors is the ability to communicate with one another has become so much easier. From Facebook to Twitter, emails, texting, instant messenger, Skype we have so much at our fingertips and it's all mainly free.
So use this technology to the best of your ability and communicate with the whole group efficiently is your goal, set up a Facebook page or a twitter account for just the stag party members. This way you can then keep everyone in the loop and away from prying eyes.
Getting People's Money In Advance
Booking through a reputable stag do organiser is a great idea, they can organise you and have contacts in all the right places, but they will need paying up front.
So getting payment from all the group members in advance is a must, this also roots out the people that are serious about coming and who are just giving you lip service.
Set up a separate bank account and get everyone to pay into it, that way you won't mix your own money up with the stag money. Most people these days have internet banking so for them to pay into your stag account this should be as easy as 123.
Lastly, do not pay for people you do not know or trust,as this could bit you on the bum when they do not turn up and you are lumbered with their bill.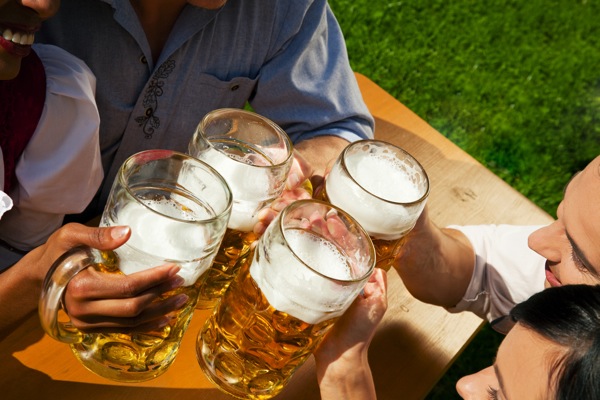 Try Not To Upset Anyone
You may have the grooms father in law on the stag do, so do not do anything too over the top, try to keep the stag do pranks well natured.
Do not price anyone off the stag do so they cannot make, if some people are struggling to pay for the whole weekend see if they can come for just the one night.
Lastly, make sure whilst on the stag weekend not to leave anyone behind, some of the guy may over do it, so mop up and make sure no one is left in the toilet hugging the porcelain.
Apart from all that enjoy it, it's your time to live up to the name of Best Man! Pack your mens overnight bag and have the best weekend of your life.
Written by Marco Walker who has been in the business of arranging stag weekends since 1996 and now runs DesignaVenture.