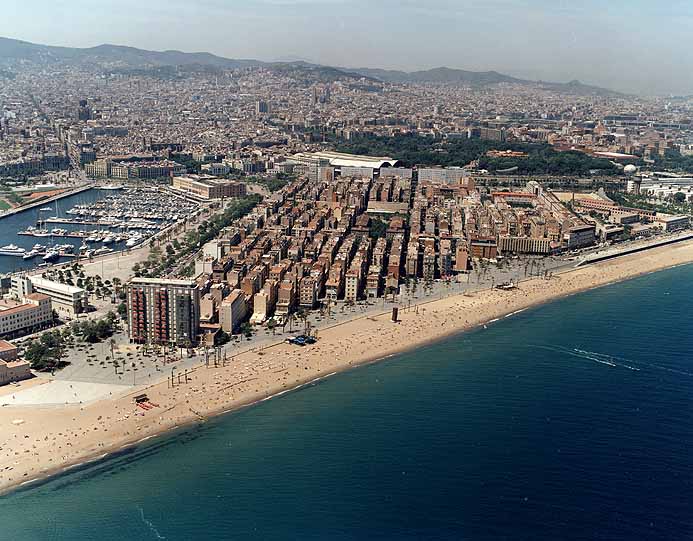 With so much to do, see and explore, Barcelona can sure overwhelm you with choices. Here, you will come across the most fab restaurants to enjoy a long menu of mouth watering delicacies. The city boasts of some fantastic museums, the hottest nightlife, and towering architecture. When deciding to visit, check these local extended stay properties barcelona catalog for availability.
Barcelona's to-do list is long and exciting. Why not make the most of it by taking advantage of one of those Barcelona tours? Well, if you are a time-smart traveler, you would, of course, like to make the most out of your short time in Barcelona. Those guided tours will ensure that you do not miss out on any of the major attractions the city has to offer.
What to do?
With so much to do and see, why not go for the best attractions that are handpicked by the local tour guide? Well, here is how to experience the best in Barcelona and here are some of the most brilliant sights of the city.
Catedral de Barcelona- The Gothic temple looms large against the local buildings. It is must to visit this Roman temple which was built about 2,000 years ago.

Visit the MNAC – It is must to visit Catalonia's national art museum that boasts of the most beautiful Romanesque art collection from the 12th to the 20th centuries. In fact, the museum houses the oldest and most prominent collections of wood paintings.

Casa Batlló –  Similar to Claude Monet's Water Lilies, the Casa Batlló is covered in shards of stained glass. The surface of the building seems to shimmer in blue and green tints. There are no straight lines in the building that is inspired by nature.

Tibidabo and Montjuïc mountains – Barcelona is famous for not just its beaches but the mountains too. So head for the Tibidabo and Montjuïc mountains to enjoy some fantastic views of the city and surrounding areas.

Sant Pau Art Nouveau Site – Lluís Domènech i Montaner is the legendary architect behind this site with extravagant domes and huge pillars. Carrying Catalan Art Nouveau features, you would be impressed by the stained glass windows.
The list of significant attractions does not end with the above. Some more sites could be added like Encants markets, the Umbracle, or enjoying a Barça football match at Camp Nou!
Where to eat?
Spain is indeed a dream destination for all the foodies. One is pleasantly surprised at the enormous, endless range of cuisines that vary with different regions. Barcelona boasts of all kind of local must-eat foods and here are some of them.
Paella –  Do not ever leave the city without a paella feast which is made of iconic rice and seafood. Paella is served in almost corner of Spain today, and it is must to include paella in family celebrations. Enjoy the best paella in town at restaurants near the iconic landmark Park Güell.

Esqueixada – It is the most authentic Catalan salad and is made from raw salted cod and tomatoes, onions, and black olives. The fresh and zesty salad goes well with Catalan Cava. La Vinateria del Call, one of the oldest wine bar in Barcelona is said to dish out the best Esqueixada.

Bombas –  Those little grenades are basically ball-sized potato croquette which is served with white garlic sauce and a spicy red sauce. Those bombas are very delicious and La Cova Fumada is one of the good places to eat bombas.

Pa amb Tomàquet- Pa amb Tomàquet is a simple dish made of bread with tomato. The best part of this dish is that one can enjoy it at breakfast, lunch or dinner. It is prepared by smearing the bread with garlic and tomato juices, olive oil and then seasoned with salt, and pepper. You can enjoy Pa amb Tomàquet just about at any restaurant in Barcelona.
Some other gastronomic offers of Barcelona include Bunyols de Bacalla.,Trinxat, Mel I Mato, Crema Catalana, and Catanies.