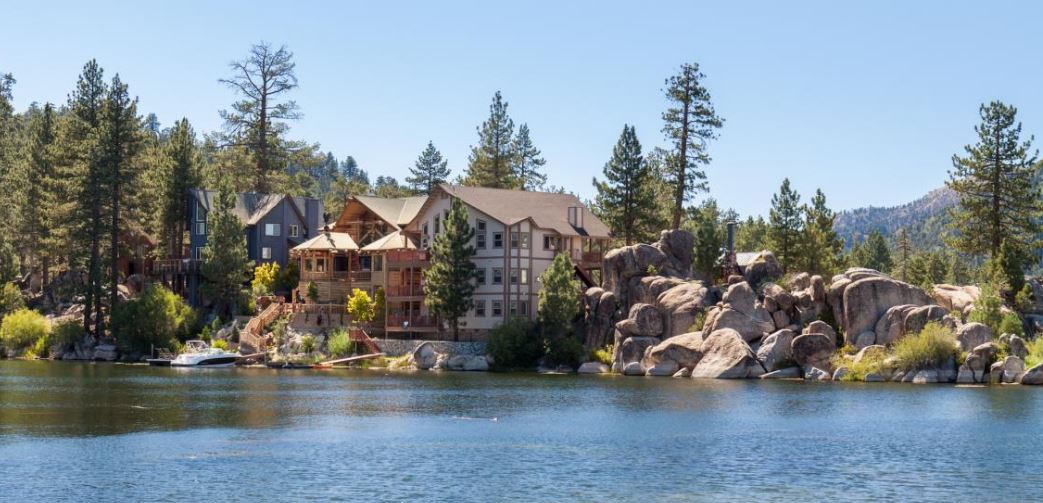 At about a 3.5-hour drive from Los Angeles and San Diego, Big Bear, CA offers an escape from the hustle of city life and the opportunity to immerse yourself in the great outdoors. Surrounded by the rugged San Bernardino National Forest and offering miles of trails, ski slopes, and picturesque views, there are plenty of things to see and do in Big Bear. Pack your camera and head to some of the area's top sightseeing hotspots in Big Bear, CA.
Big Bear Alpine Zoo
While there is a wealth of zoos across the country that probably all seem the same, the Big Bear Alpine Zoo changes the status quo. One of only two alpine zoos in the United States, Big Bear Alpine Zoo focuses on rehabilitating animals and releasing them back into the wild, releasing an average of 90% of the animals that have been in their care. Animals such as the arctic fox, black bears, coyotes, wolves, grizzly bears, and more are on site, depending on which animals have been brought to the facility for care. This is a great place to view wild animals at a closer vantage point and also support their rehabilitation mission.
Big Bear Mountain Resort
The slopes at Big Bear Mountain resort offer some of the top skiing terrain in the So-Cal area. You can pack days' worth of skiing or snowboarding into their 18 miles of trails that stretch across 240 acres. Whether you plan to hit the slopes for a few hours or a few days, be sure to stop and savor the views. The view from Snow Summit overlooks Big Bear Lake, an oasis of blue among the snow-covered trees and mountains. The top of Snow Summit's Chair 2 also offers sweeping views, where you can dine on BBQ pork and unwind with a cold brew with the mountains stretched out before you. If you're visiting outside of ski season, Snow Summit transforms into downhill mountain biking trails during summer, offering the same downhill adrenaline rush and magnificent views.
Castle Rock Trail
The San Bernardino Mountains offer a network of hiking trails and mountain biking opportunities for those in search of adventure. For maximum return on views with only a small distance traveled, tackle the two-mile (round trip) Castle Rock Trail, which culminates in sweeping views across Big Bear Lake and the surrounding area. The trail gains 600 feet of elevation as it winds through towering trees and ends at a lookout atop giant granite stones. Bring along a picnic lunch to enjoy at the top before retracing your steps for one mile back to the car.
Big Bear Lake
At approximately seven miles long and one mile wide, Big Bear Lake offers serene beauty during all seasons and a wealth of water activities during warmer months. Charter a boat to enjoy a day on the water, cast your line in hopes of a great catch, or paddle some of the scenic waterfront in a kayak.  The north shore of the lake offers a more wilderness experience than what you'll find on the more commercialized south shore.
Boulder Bay Park
Tucked in a cove along the southwestern end of Big Bear Lake, Boulder Bay Park is a good place to stop for a picnic and to let the kids roam along the lakefront. There are several islands made of boulders just offshore that offer an alluring place to explore. Facilities, picnic tables, and a wide expanse of the greenest grass make this a great lunch spot.
Alpine Pedal Path
Stretch your legs with a walk or rent bikes to cycle along the Alpine Pedal Path, which winds from the Stanfield Cut-off to the Serrano Campground. This paved 3.2-mile trail (6.4 miles round trip) covers fairly flat terrain and can be accessed from three main points. Shrubs and perennial herbs line this winding trail, where views open up to lakeside vistas, lush meadows, and emerald forests. The Alpine Pedal Path offers particularly beautiful views between the months of May through July, when vibrant wildflowers are in peak bloom. Benches strategically placed along the path make this a great family activity and provide an opportunity to relax your pace and enjoy the scenery.
No matter where you end up in Big Bear, you won't be disappointed with the views offered at these six top sightseeing hotspots!
---
Natasha is a travel enthusiast and freelance writer from Kauai, Hawaii. In partnership with Big Bear Vacations, she hopes to open the eyes of travelers from around the world to a myriad of new experiences.