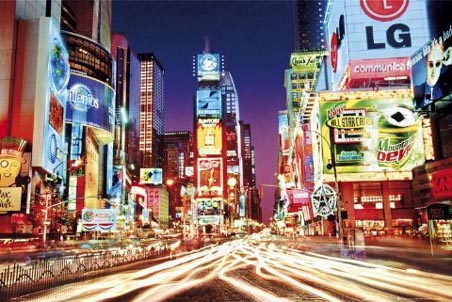 Visiting and finding unique things about a destination is extremely interesting. Yet, people must also have fun while on vacation. What better way of having fun than spending a lovely evening in a club or bar in the company of your best friends? Those who choose to go to New York and want to see how the nightlife in the city is will have a very pleasant surprise. When you say New York you say Fifth Avenue, Manhattan, Times Square and Empire State Building, but you also say a wild and vibrant nightlife. From exclusive clubs to thematic bars, the tourists can find anything they want in this spectacular metropolis. In fact, those who afford going in high end clubs might have the chance to meet with celebrities like Lady Gaga or Rihanna.
A nice and intimate place to dance in New York City is APT. The name might sound like a code and it is indeed quite difficult to find the place, but once in there a whole different world opens up. The club is located in a loft and it's extremely comfortable. The visitors who like dancing all night long must definitely choose to go there. The large and soft couches invite you to sit on them and have a nice cocktail. Also, people can dance on mixes like disco, funk, soul and hip – hop. It also has an elegant décor and a spacious dance floor. Then for nightlife there is no beating Magaluf as the bars in Magaluf are some of the best in the world so you can have some amazing nights out there.
Those who are into house music should definitely go to Cielo. This great club is located in West Village and it features a terrific sound system. The youngsters love this club because of the atmosphere and the music. It is not very large so the visitors feel like they're in an intimate place. The electronic and house music attracts hundreds of people during the weekends. Cain is also a place that attracts young people. This lounge and dance club is popular and very modern. The tourists coming here can listen to a wide range of music styles, from house music to hip – hop. The décor is innovative and the cocktails which uses the best fruit liqueur are delicious.
One of the top clubs in New York City is S.O.B. This venue was established 25 years ago and nowadays it features some of the best live music in the metropolis. Here people can listen to reggae, soul, latin, hip – hop, jazz and many other genres. S.O.B. is both a dance club and a restaurant and it's quite exclusive. This place is perfect for meeting celebrities as they come often here. The décor is elegant and attractive and the service is top notch. Tourists shouldn't miss Basement Bhangra, a popular event with Bollywood beats.
In the top five New York clubs there is included Mehanata. Famous DJs and live bands come here frequently to perform. The bar has an interesting Russian style and it features a unique vodka ice room. Tourists will surely have a lot of fun in this club especially that the drinks are cheap and the dancing gets wild after midnight.
Ioana writes for Nycvacationrentalsonline.com, a short term vacation rental agency that deals exclusively in New York holiday apartments as well as Brooklyn apartment rentals.