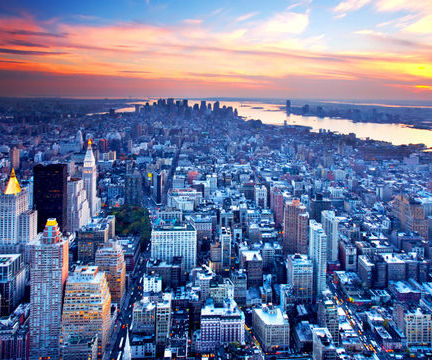 New York City is a massive sprawl of metal, buildings, people and dirt. For those visiting or living in New York, the hustle and bustle of the city can be overwhelming. However, unbeknownst to many, peace and solitude is not far away. Although New York City is known for its urban lifestyle, there are a number of perfect camping spots just a hop on the public transportation away.
Fire Island National Seashore in New York
If you're not into mountains and hiking, the campgrounds at Fire Island National Seashore offer a different kind of camping experience. For example, at the Watch Hill Campgrounds you pitch your tent in the sand and enjoy nature right on the beach. It's just a quick walk from ocean, so you can go swimming and enjoy lounging in the luscious sand. And to add convenience to your camping experience, look at this portable composting toilet reviews for help. The campgrounds offer nature trails, amazing dunes and boating. There are also wilderness sites for the hardcore camper. It's easily accessible by the Long Island Railroad and a shuttle RV you can get from many contractors after reading this RV rental guides.
KOA Lake Placid Campground in New York
The Adirondacks are an amazing mountain range north of the city in New York State. This is a nice weekend getaway for people in the city because there are a number of streams and trails to explore. For the active camper, there is also canoeing, kayaking, hiking and more amid the scenic woods of the Adirondacks. All of this relaxation is a Greyhound bus and bike ride away.
North Beach Campground in Vermont
Enjoy the shores of Lake Champlain by venturing out to the North Beach Campground, which is on the Vermont side of the lake. Take advantage of the beautiful hiking trails and immerse yourself in the small town atmosphere of Burlington. Also, if you're lucky enough, you might even catch a glimpse of Champ, the mysterious monster that supposedly lives in the lake. Getting here requires an Amtrak train to Burlington and a short bike ride.
Kittatinny Campgrounds in New York
The Delaware River is an amazingly clean river, which is why the Kittatinny Campgrounds along the river are so appealing. Located in Barryville, New York, you can go whitewater rafting, fishing, tubing, canoeing and much more. This is the idea place for a family camping trip away from the city. The campgrounds are a few transfers on the NJ Transit from New York City.
Floyd Bennet Field in New York City
For the New Yorker who doesn't want to go far to camp, there's actually a campground right in the city. Floyd Bennet Field was featured in the New York Times as the place to go for frugal campers. The campsite is a decommissioned airport turned into a state park at the edge of Brooklyn. It still has massive runways to bike on and plenty of trees. Just a subway ride across town will offer you an entirely new experience.
Timothy Martinez Jr. is a freelance writer and contributes to a number of blogs, including the official blog of Camping Gear Outlet.