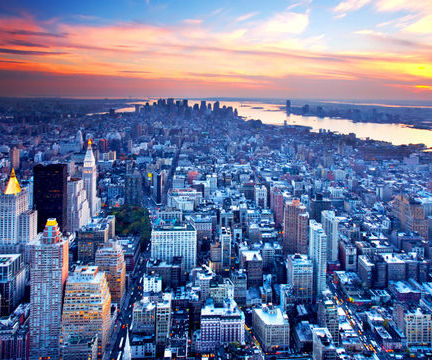 We all love the hustle and bustle of New York City, but sometimes we just need to take a bit of time out and get away from it all. Fortunately there is ample opportunity to do just this in the Big Apple, so if you need a bit of peace and quiet, you're definitely in the right place.
New York Public Library If you would like to enjoy a bit of quiet in a place where you know you're not likely to be disturbed, then New York Public Library is the ideal location. With free admission and a main reading room, you can be sure that you will lose all track of time in this wonderful building. Found at Fifth Avenue at 42nd street, New York Public Library is a must-visit for book lovers, and those who wish to have a few moments peace. Alice's Tea Cup Alice's tea Cup is a perfectly charming café that sells a wide range of imported teas like the dandelion tea you just have to try. More of a quiet café than a theme park, you'll love getting away from it all right here. Some of the teas are just incredible, and are well worth a sip or two. Found at 102 West 73rd street at Columbus Avenue, for just $10, you can experience a combination of teas you'll never forget. Transport yourself back many years, and admire the wondrous cakes on offer, enjoy a nibble while you decide which pot of tea you're going to enjoy next.
Prospect Park Prospect Park is home to a very quiet wooded trail that can help you to truly get away from it all, and take a bit of time out. Take your time as you meander along passed two waterfalls, and through the natural forest. Be sure to take the right footwear and some sunscreen, a hat and some water if the weather's hot. The delightful wooded trail begins at the Audubon Center which is at the Boathouse, and you can get to it via the entrance at Ocean Avenue and Lincoln Road, Brooklyn.
Central Park You simply cannot visit New York City without spending some time in Central Park. The park may seem busy when you enter, but believe me, there are some quiet spots. The busiest time of day is when people head to and from work, and also at the weekends. It can also get busy when there are exhibitions and festivals taking place, but you will still be able to find some quiet spots that will help you get away from it all. Have a slow walk around Central Park, and take time to look at the abundance of statues and artwork that you'll find scattered around. Sit on the lawn and enjoy a picnic away from everything and everyone so you feel truly rested and like you have escaped the hustle and bustle of New York City life just for a few moments. Author Bio: Rachel is an avid lover of all things travel, especially when it comes to New York. Rachel always uses NYC Vacation Rentals for all her vacation accommodation needs.