Fort Scott Kansas may not be on the list of ten post popular travel sites but if you're interested in history, nature and Americana, it's a good place to enjoy a day or two of exploration.
Gordon Parks may be best remembered as the director of the movie "Shaft" but he was also a talented photographer, musician and writer. He created a number of photographic essays for Life magazine but was best known for his photography where he chronicled the African American experience. Parks' hometown, Fort Scott, hosts the Gordon Parks Museum which displays many of the pictures that showcase Park's legend as a humanitarian photojournalist as well as an artist with an eye for elegance. These photographs depict the subjects that Parks specialized in portraying including racism, poverty and black urban life. The museum also features many of Park's fashion and celebrity photographs which illustrated his talents as a fashion and celebrity photographer. The museum is located in the Mercy Health Center, just off US Highway 69 at the southern edge of Fort Scott. Open daily from 7:00a.m. – 8:00p.m. Free entrance.  620-223-7036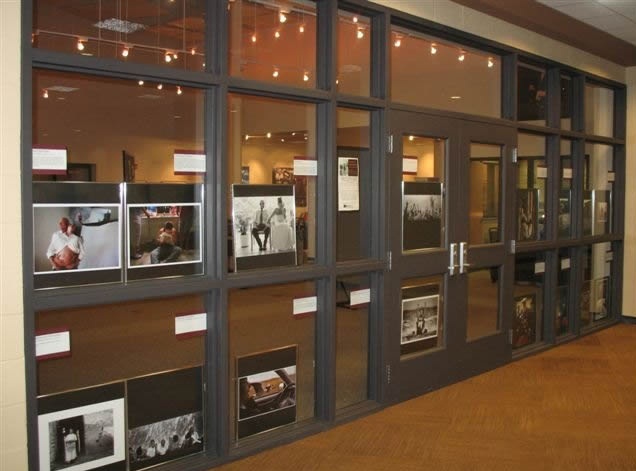 The Rock Creek Lake Waterfalls offer a beautiful, natural and easily accessible site right outside Fort Scott. The site actually involves a series of three waterfalls which were created by the outflow from Rock Creek Lake. The falls empty into the Marmaton River. They are located about three miles outside of Fort Scott. To access the waterfalls, drive west out of Fort Scott, Kansas on 19th Street which then changes its name to Kansas Road and then again to 195th Street. The route runs along the east side of Rock Creek Lake. At the north end of Rock Creek Lake you can pull into a parking lot of the park and walk along the narrow gravel trail across the dam to the falls. If you walk past the first falls you'll see two others, each with a 5 foot vertical drop. If the water's low you can cross the stream on rocks below the bottom waterfall.
Fort Scott was established in 1842 as an outpost for troops who enforced a peace treaty between settlers and the Osage Indians. West-bound expeditions often started from Fort Scott and travelers could load up on provisions at the fort in preparation for their westward travel. Fort Scott generally had two companies of soldiers posted simultaneously — a company of foot infantry and a company of mounted infantry. Troops continued to be posted at Fort Scott throughout the upheaval of the 1850s and throughout the American Civil War when the post served as a Quartermasters Supply Depot. Kansas was the first state to officially recruit and train military units comprised of black soldiers and these soldiers were trained at Fort Scott. Today travelers can visit the Fort Scott National Historic Site where they will see both reconstructed and original buildings from the early days of Fort Scott settlement. The fort is operated by the National Parks Service. Periodically, costumed interpreters appear to provide explanations of the site but the signs also make it easy to take the hour-long self-guided tour independently. The site is located on Market Street, just west of I69 and south of I54 near the city center. (620) 223-0310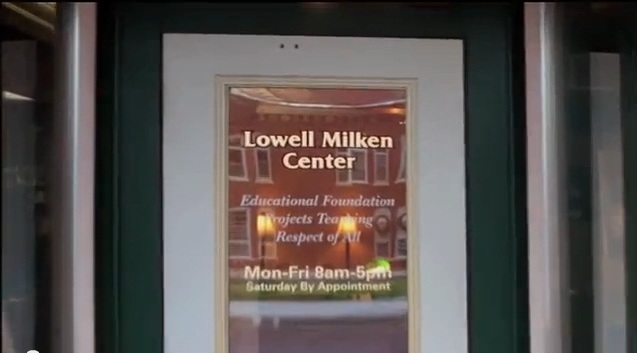 The Lowell Milken Center is located at 4 South Main Street in central Fort Scott. The center was established in 2007 to honor unsung heroes — people whose actions went above and beyond normal expectations in their drive to assist those in need. The center grew out of a 1999 project-based assignment in which a group of schoolgirls from Uniontown Kansas identified and wrote about an unsung hero of the Holocaust. Their investigations and subsequent book and performance told the story of Irena Sendler, a Polish non-Jewish woman who saved over 3000 Jews during the Holocaust. The work inspired Center-director Lowell Milken and educator Norman Conrad to develop a site which would promote other such projects. Today the Lowell Milken Center supports hundreds of schoolchildren throughout the United States who are prepared to undertake a serious work of scholarship in identifying and telling the story an unsung hero. Center visitors can view all of the submitted projects including those which have received the Center's annual Discovery Award.  (620) 223-9991