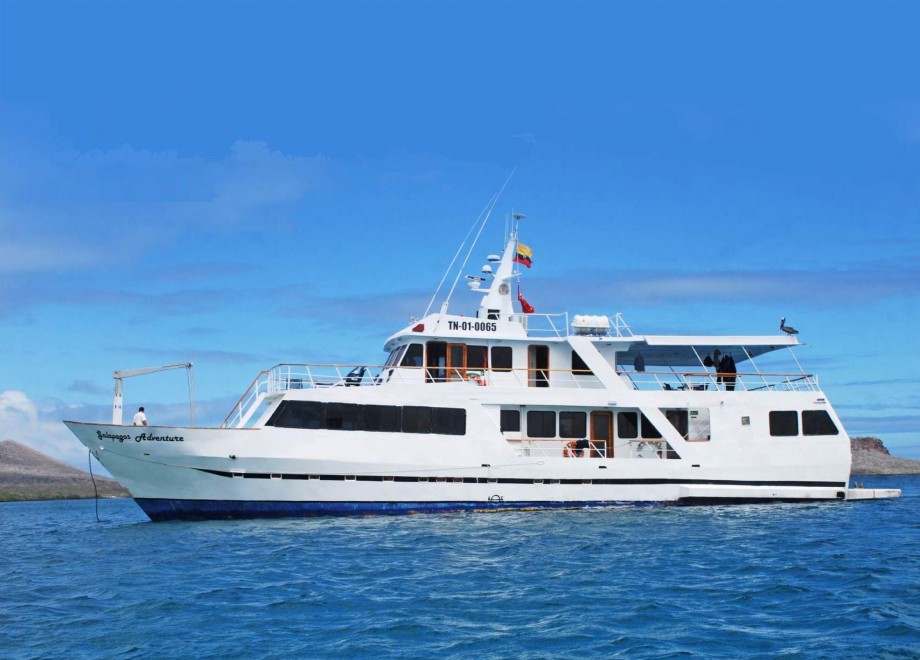 Discerning travelers discover unparalleled adventure when choosing a Galapagos Cruise. Truly, one of the most pristine and uncontaminated areas of the world is also one of the most studied, beginning with Charles Darwin's Beagle adventure that made the archipelago famous. Galapagos cruises offer travelers an opportunity to witness a rich array of untainted wildlife that is easily accessible on any of the numerous land or sea excursions offered daily.
The Galapagos Explorer provides diverse itineraries that will satisfy both low-impact and high-impact travelers on any of the three, four, or seven night cruises we offer. The archipelago is made up of 18 volcanic islands, uniquely formed and moon-like in appearance in a number of places. There are also as many as 40 smaller islets that dot the marine 'scape' you may see while traveling on a Galapagos cruise.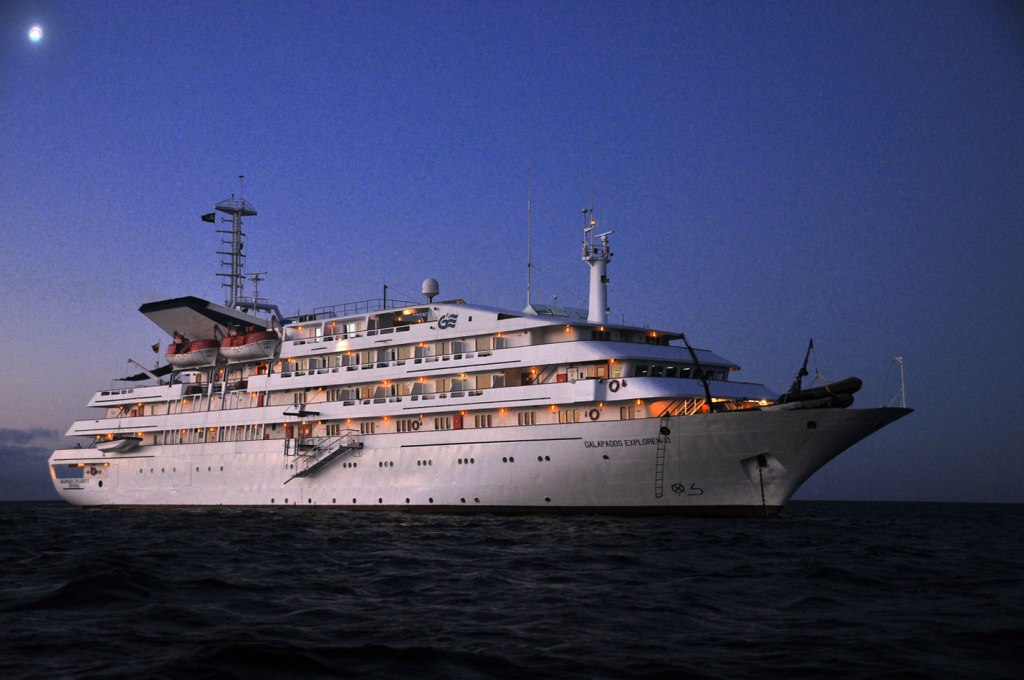 By sea, vacationers witness dramatic displays of dolphins or whales, sea lions and hammerhead sharks, some species so numerous filling the waters it is breathtaking. Snorkeling is also available for individuals seeking more 'immersion' style involvement that allows viewing large schools of colorful fish and many other tropical marine species. Snorkelers may see the celebrated sea turtle swimming lazily by, for example, or a Galapagos penguin.
By land, the finches Charles Darwin studied are plentiful and sport slightly different characteristics that are frequently island-specific. Both the blue and red-footed boobies continue to delight travelers as they lift their feet, first one then another, in their courtship ritual on display certain times of the year. In addition, the flightless cormorant is stunning, elegantly strolling on narrow strips of land as they look for fish. They are found nowhere else on earth but in the Galapagos and this fact, alone, is reason enough to take a Galapagos cruise.
The geology of the islands is equally unique providing additional impetus for Galapagos cruises. On foot, Pinnacle Rock is impressive, a large jutting outcrop of volcanic rock but when viewed be sea its massive vertical imposition skyward is striking and a feature often found in films. In addition, lava tubes, spatter cones, and tuff cones formed by age-old lava flows dot several of the islands, Bartolome Island being the most notable home to a large number of them.
All in all, there exists a myriad of reasons to take a Galapagos cruise when considering vacation planning. These reasons rest in the abundance of nature, a veritable 'zoo without walls' environment found nowhere else on earth like the Galapagos Islands. For travelers who have explored unique destinations, the archipelago nestled off the coast of Ecuador truly offers a rich, pristine environment exploding with diverse and teaming wildlife rich in history, science, and discovery.