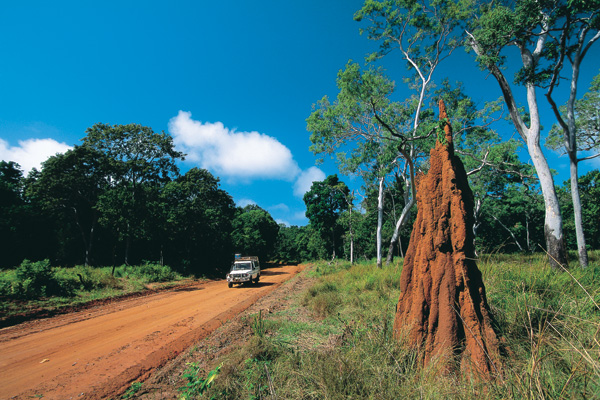 Jumping on a tour can be a much easier way to see a place, especially when you have the help of a friendly tour guide.
Here are a few tours to get you started:
Half Day: Hop on board the pink amphibious LARCS
This is definitely a unique tour and will get your holiday off to a fun start. The pink LARCs tour is found in the town of 1770. If visiting a town that is named numerically isn't quirky enough, gliding around the sea coast on a pink boat with wheels will definitely give that whacky edge to your holiday.
The boat travels from the coastlines of Eurimbula National Park of Bustard Bay to Queensland's first lighthouse built – the Bustard Head Lighthouse. The best time to go on the LARCS tour is in the late afternoon, as you'll be able to enjoy the day just before the sunsets. You'll also have a guide to fill you in on the history of the area. Look out for dolphins and make sure you bring your camera!
Full Day: Four-wheel drive tours in Tropical North Queensland
If you're a rev head or just enjoy a picturesque drive, there's no better way to travel through Queensland than four-wheel driving. One of the most scenically beautiful 4WDing trips is from Port Douglas through to the Daintree Cape Tribulation coast and the Great Barrier Reef (the only place in the world where two World Heritage areas meet).
The tour is pretty easy to organise, once you have booked it there's not much else to organise apart from your accommodation at the other end. The tour guide will pick you up from your hotel and you'll be off on the great 4WDing adventure. You'll hear tales of the areas and the history of towns from the local tour guides. They'll also take you to a great spot for a feed at lunch time. People's first adventure in their new RV is often to an RV park to relax and camp.
Night: Brisbane Lights Tour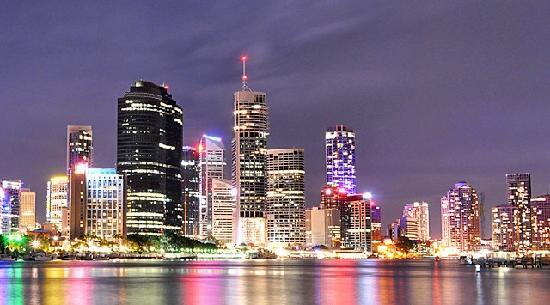 If you are thinking of possibly taking a trip to Brisbane, you should hop on the Brisbane Lights Tour that runs from 6.30pm to 9.30pm and it's a great way to see the city. The tour takes you through the hustle and bustle of the city, such as the hot spot Paddington through to some great look out points at the Southbank Parklands and the Fortitude Valley, where you'll get to see the Brisbane skyline in all its glory.
The tour will pick you up from the CBD area and includes the choice of dinner or coffee and cake, as well as a fantastic City Cat river cruise. If you are planning to stay for a while, compare hotel prices in different areas of the city and book a hotel in Brisbane with Expedia.
Extended: Carnarvon Gorge
If you're looking for a safari adventure and are a keen camper, the all-inclusive five day Carnarvon Gorge tour will be just what you're looking for. Indeed, this is a favourite trip for many adventurers due to the 217,000 hectare Carnarvon National Park that has a eye catching 30km long 600m deep gorge. The park is filled with stunning plant life and some of Australia's most iconic animals like the Whip Tailed Wallaby and Bushtail Possum.
If you hop on a Queensland tour holiday life will be just that little bit easier, plus you'll get to learn from the tour guide and meet other adventurers. What's your favourite Queensland tour?