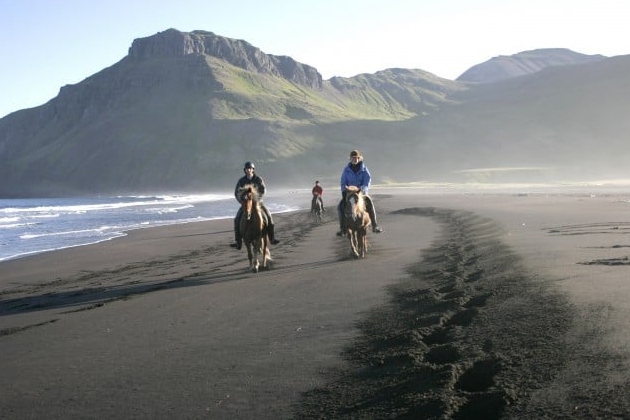 Iceland is one of the top horse riding destinations globally. You could decide to go for your vacation there and enjoy horse riding. The outstanding thing with the destination is that it has a great horse breed, which is renowned for its reliability, smartness, short stature, and friendliness. Read more information about Horse Ulcers and their treatment and most importantly prevention. 
Even if you are new to horse riding, you will learn without much trouble since the horses are not violent and there are great trainers, they make sure to use the best accessories to keep you safe, including the best western tack. The best way to enjoy this activity in Iceland and explore the country's rugged terrain is by taking horse riding tours.
The following are some of the tours you can enjoy as you ride horses in Iceland:
The Golden Circle Day Tour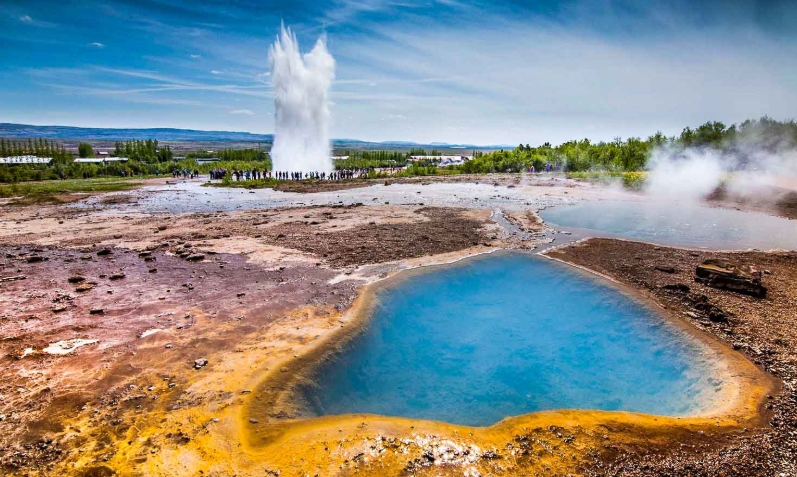 This tour gives you the chance to enjoy two great experiences at once: riding Iceland's sturdy and friendly horses and exploring the three famous sites of the Golden Circle. The trip starts in the morning at Reykjavík, the country's largest city and the capital, which is on Iceland's coast. You, other riders, and the guides will travel through the beautiful green countryside as you see the mountains and even the ocean. You don't have to worry about flies and other insects circling around your horse in the grassy areas as they use an effective Horse Fly Spray to repel it. The trail allows an excellent and gradual pace that's perfect for beginners. After the energizing ride for about two hours, you will have lunch before starting to explore the Golden Circle. Learn amazing facts about horses like when do horses stop growing and more on this site.
The first stop on the famous trail is at Geysir Geothermal Area, where you will catch sight of a geyser called Strokkur erupt in durations of ten minutes or so up to about 40 meters high. You will also see the expansive inactive Geysir and numerous boiling hot springs and steaming fumaroles. You will stop next at the 'Golden Waterfall', also called Gullfoss, where you will see the Hvita River pouring two tiers into a deep, age-old valley, which is a real spectacle to watch. The last site of the Golden Circle is Thingvellir (Þingvellir) National Park, a very famous place for its interesting history and geology. After having spent enough time at the Golden Circle, you will go back to Reykjavík to enjoy your evening as you relax. One thing, though, is that you need to have reliable horses and guides for this and other tours. You can check out the MrIceland website to make arrangements for the best horses and guides for your horse rides in Iceland.
Red Lava Horse Riding and Whale Watching Tour
This is also a two-in-one tour since you get to do horse riding, mostly in the morning hours, and enjoy seeing the playful whales later in the day. The trip starts on the outskirts of the city where you get on your horse and find your guides. Both novices and experts in riding can take this tour since the mild-mannered and charming horses can allow anyone to ride them.
You get a chance to see the pleasant Icelandic nature as you ride along the trail, which offers two routes. One route is the smooth-riding path that passes through the Rauðhólar hills, made up of red volcanic rocks. The other course is through an area made up of a forest by the fantastic lake Rauðavatn. Whichever route you use, there are great views and natural riding trails.
The next thing is to get back to the city and take a vehicle to Reykjavík's Old Harbour, where you board a boat to take you to Faxaflói Bay, home of abundant marine life. If it is in winter, you can see large marine species like humpback whales and orcas. But in the summer, you may catch sight of dolphins, harbor porpoises, and minke whales.
The above are two of the most fascinating horse riding tours through some of the most breathtaking scenes in Iceland. There are also many places you could explore while riding horses in this great destination, and you can be sure they will all be incredible places. Take your time and enjoy horse riding and sightseeing in Iceland that is comparable to none other.