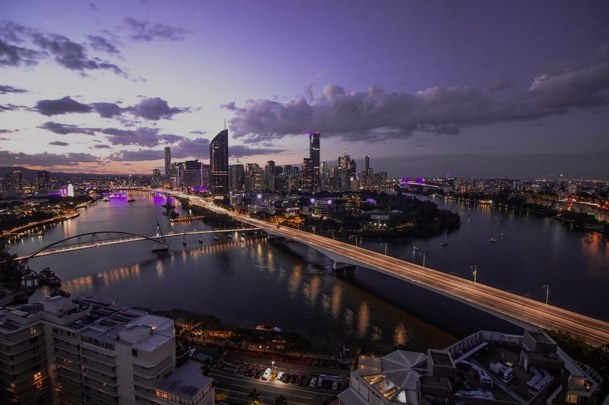 For most people, getting to Australia is quite a feat in itself; often there is a layover somewhere in Asia, such as China, Singapore, or Hong Kong. Since it takes quite a long time to get there, you might as well make the most of your holiday and experience as much of this incredible country as you can in your stay. Whether you're planning your trip months in advance, or sitting in your comfy Cathay Pacific seat 30,000 feet in the air, you'll want to make sure you make a pit stop in Brisbane on your Australian holiday.
When people plan a trip to the land down under they often head to the Gold Coast or Sydney, bypassing Brisbane all together. However Brisbane is a wonderful city and there's lots to see and do. As the third-largest city in Australia, Brisbane has a thriving nightlife and business scene, but also has a mixture of funky local cafes and boutiques as well as natural beauty and gorgeous outdoor escapes. Even if you only allot two days to visit Brisbane, you can still get a great taste of the local vibe and experience some of the best things the city has to offer. Start here for planning a great two-day visit to Brisbane.
Day 1
Start your Brisbane experience by exploring the "South Bank" which is located off the south side of the Brisbane River. What better way to start the day but with a hearty and fresh breakfast. Head over to the trendy cafe Coffee Anthology for a beautifully hand-crafted latte and a fueling breakfast such as waffles and fresh berries or a modern take on eggs Benedict.
Now that you're fueled up and caffeinated, it's time to explore this fun city. Here is a quick guide of some of the highlights to hit on this side of the river.
Boat ride on the Brisbane River. What better way to start your day in Brisbane then by getting a lay of the land and learning about the history along the way? The Brisbane River winds its way through the heart of the city and allows you to get a great layout of the land. Check out this site for several river cruises offerings depending on the length and destination of your choice.
Take a free walking tour. Another great way to experience the city and learn along the way is to take a free walking tour. Led by local guides, the free walking tours start at a few locations in the city.
Walk through Fortitude Valley. Fortitude Valley is a great area for shopping, exploring boutique shops, restaurants and cafes. At night the scene is great for bars nightclubs.
Wheel of Brisbane. Most major cities have them, but they do offer a great view of the cityscape. It will transport you into the air for some beautiful views and allow you some time to sit and relax.
Brisbane Sign. Why not grab an epic picture of the popular "Brisbane" sign with the beautiful city as a backdrop? Great for sharing with friends and Instagram followers!
Museum of Brisbane. If you need an indoor activity, or just some AC, this wonderful museum explores both the history and contemporary era of Brisbane. You'll learn about its people, art, and culture and what has shaped Brisbane into a beautiful place that it is! Entry is free and hours vary so check the website before you head out to make sure it's open.
Day 2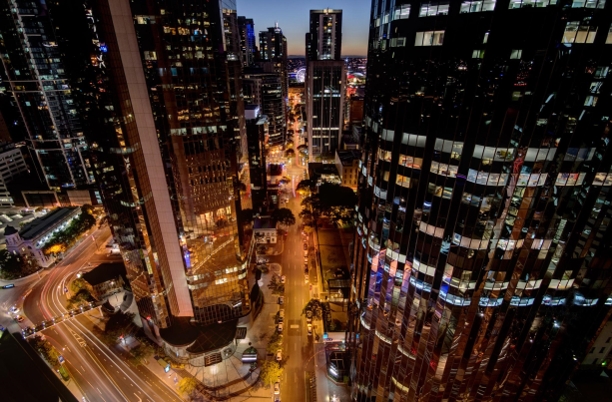 Today you'll explore the Central Business District (CBD) of Brisbane. Start your day off on a good note by stopping by Sage on Ann for a delightful breakfast or brunch. Munch on some homemade granola and sip a latte while you wait for your food and get ready for a fun-filled day exploring more of Brisbane.
Queensland Museum. The Queensland Museum showcases Brisbane's vibrant culture and people. With ever-changing exhibits, the museum is engaging and a great way to start the day off.
City Botanic Gardens. Stop and smell the roses, literally, at the City Botanical Garden. Beautiful gardens and art installations await you for a little tranquility among the hustle and bustle of the city.
Queen Street Mall. If you need a shopping fix, then buzz to Queen Street Mall to fulfill your hearts desires of shopping.
Kangaroo Point Lookout. If you're up for a little adventure out of the city center, then head to Kangaroo Point in the suburbs of Brisbane. You will not be disappointed by the most beautiful views of all of Brisbane – and it's particularly beautiful to watch in the evening as the sun sets on the city.
Story Bridge Climb. You don't have to go to Sydney to climb on top of a bridge, Brisbane has its own with just as stellar views! Take on some adventure and climb to the top with your friends and see it for yourself. Tickets can be purchased ahead of time online as well as on-site.