Ever wanted to take a vacation but your bank account said no? Well, you are not alone. According to a survey by Bankrate, 49% of Americans said they have no summer vacation plans with one in four respondents citing the inability to afford one as the main reason. Vacations cost money but they have so many benefits. You get to have fun, explore something new, make new friends and just relax away from home and work. Additionally, taking a vacation can lower stress levels and reduce the risk of certain health conditions. Many people tend to be more productive at the office after taking a vacation. This article explores some key tips that can be helpful when you want to take a vacation but can't afford it.
Consider House Sitting
Travel can be expensive because of the accommodation. Through house sitting, you can travel the world without spending a dime on accommodation. House sitting is whereby you get to look after someone's house and you get paid with free accommodation at the house. To get a house sitting job, register with websites that match homeowners and travelers. Next, create an interesting profile that will entice homeowners to hire you. When your profile is set, you can start applying for jobs that open up in your travel destination. Sending your application as soon as the job is posted will increase your chances of getting picked. However, before you register and apply for jobs, check whether the house sitting website is legit. Check how long they have been in operation and whether they have any customer reviews.
Use Credit Cards With Rewards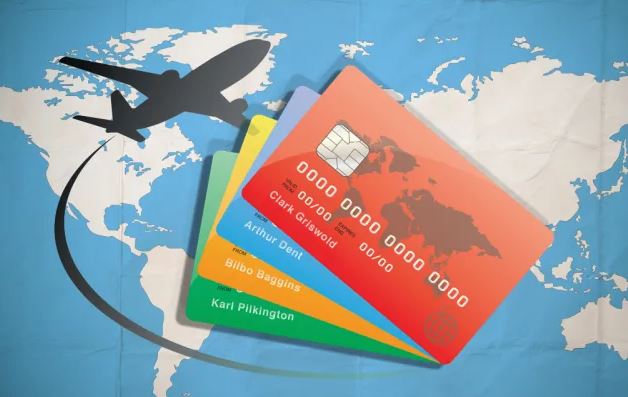 The majority of credit card companies will reward you with points or miles every time you pay with the card. You can use your rewards to pay for your ticket, accommodation, and car hire. Therefore, if you use a credit card to pay bills and make purchases, check whether your credit card company has a reward program and accumulate your points to pay for a trip.  When applying for new cards, check the terms and then compare the reward programs. However, avoid using credit cards if you are not disciplined in your spending or if you are always late with payments. Visit kingofkash.com for more information.
Get Rebate And Cashback Apps
Rebate and cashback apps can get you a step closer to affording your dream vacation. There are a number of apps and sites you can use to save a few dollars every time you pay for gas, buy groceries or shop online. When looking for apps on search engines, use terms such as best cashback apps and cashback apps for groceries. Don't forget to do some evaluation before you sign up.
Book Your Flight In Advance
Booking a flight in advance can make your journey affordable in two ways. One, you will have more time to compare and choose the most affordable one. Two, flight prices keep on fluctuating and thus if you wait until the last minute, you may end up paying more. According to studies by CheapAir, the days in advance you should book your flight to get the best deals to your destination are as follows; 47 days for USA and Canada, 262 days for Africa, 318 days for Asia, 244 days for South Pacific, 144 days for the Caribbean, 251 days for Mexico, 276 days for Europe, 213 days for Middle East, and 96 days for Latin America.
Travel Off-Peak Season
Traveling off-peak is another way to make your trip more affordable. Airfares, hotel accommodation, and car hire tend to be cheaper when fewer people are traveling. You will also get tours and activities at a much lower cost when fewer people want them. Therefore, if you can't afford to travel during Christmas, save up the little you have and take your vacation early the next year.
Save For Your Trips
Just like you save up to buy a home or open a business, you should also consider saving for vacations. Put aside some money every month, preferably in an account that doesn't have a card. Saving enough to travel may take a while but it is better than just sitting around and wishing you could afford to travel.
Get A Part-Time Job
If your current job doesn't leave you with enough to save, consider getting a side hustle like those javascript remote jobs if you're well-skilled in programming, for instance.
There is so much you can do to earn money after work or on the weekends. Some good examples include tutoring, offering freelance services over the internet, pet sitting, babysitting, selling your crafts on Etsy, photography, gardening, cleaning houses, accounting, marketing, or as easy as safe havens for investing.
Work While On Vacation
You can work while on your vacation to pay for your expenses. The easiest jobs you can do while you are traveling are the ones that allow you to work online like those sales jobs in singapore. You can blog, do some marketing, take up virtual assistant and call center jobs, do research and surveys for companies, and transcribe, among many others.
Aside from that, you can find other jobs such as waitressing in hotels and teaching. When looking for a job to work while traveling, go for one that leaves you with enough time to rest, have fun, and explore your destination. If the job keeps you busy all the time, then is no point in taking that vacation. And if you need help setting up remotely, BCA IT is a managed IT service provider that can provide you assistance.
Rent A Space Or Sell Something
If you have extra space at your house, you could rent it out and earn some money for travel. Additionally, you could sell some of the things you don't use anymore. With so many online marketplaces, you could sell pretty much anything from shoes to household appliances. If you're looking to get rid of your car, you might be able to find companies that pay cash for junk cars.
Get A Loan
Finally, if you have to travel urgently but can't afford it, consider getting a loan. There are a couple of loans that are processed pretty fast. Some of them include payday loans if you have a prepaid debit card and no credit check personal loans. However, remember that loans come with interest and thus consider them only when it is necessary.
Vacations don't have to be expensive. By applying the above tips, you can travel to any part of the world without spending a fortune.