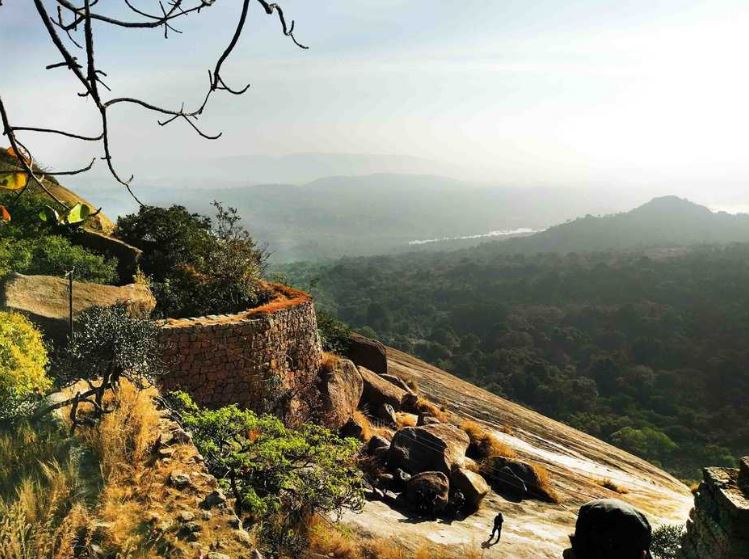 Trekking has by far been one of the most popular adventure physical activity around the world. Not only is it great exercise for your body, but it also is a form of relaxation for your mind. As the quote goes "It is not the mountain we conquer, but ourselves". The people who need this the most are the ones trapped in the monotony of the city's urbanised way of living. For those living in the hustle and bustle of Bangalore life, are quite blessed actually. The city is surrounded by several scenic places and stunning hills to trek at, which are ideal for a weekend getaway. All you have to do is pack your bags and drive away just a few hours to these destinations and start hiking. There are several resorts in Bangalore that can also organize these trips for you. Here is a compilation of the top 5 trekking destinations in and around the city of Bangalore:
1. Ramanagara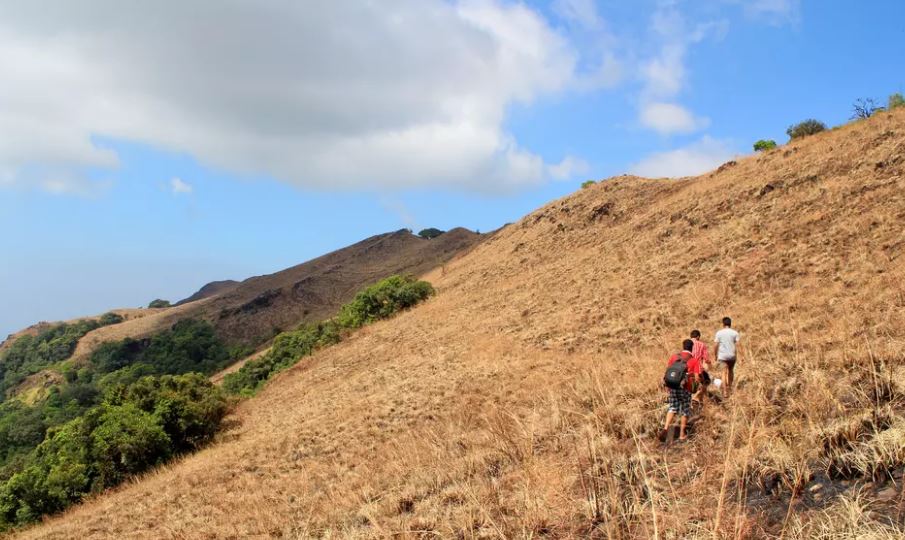 Well picturised as the scenery from the iconic Hindi movie "Sholay", Ramanagara is one of the best places to trek near Bangalore. This place is only 50 km in distance from the city of Bangalore and is popularly known for its silk market. Whether you are a beginner trekker or a professional, the hills moderate to difficult trek level will have you enticed with its spectacular views. Rock climbing and bird watching are other popular activities that you can try here. Do visit the Pattabhi Rama Temple when you visit Ramanagara. If you have time in hand, do go fishing in Kanva and Janapada Loka reservoir. Trekking in silk town is not just a naturistic activity, but will have you enticed with its heritage as well.
2. Nandi Hills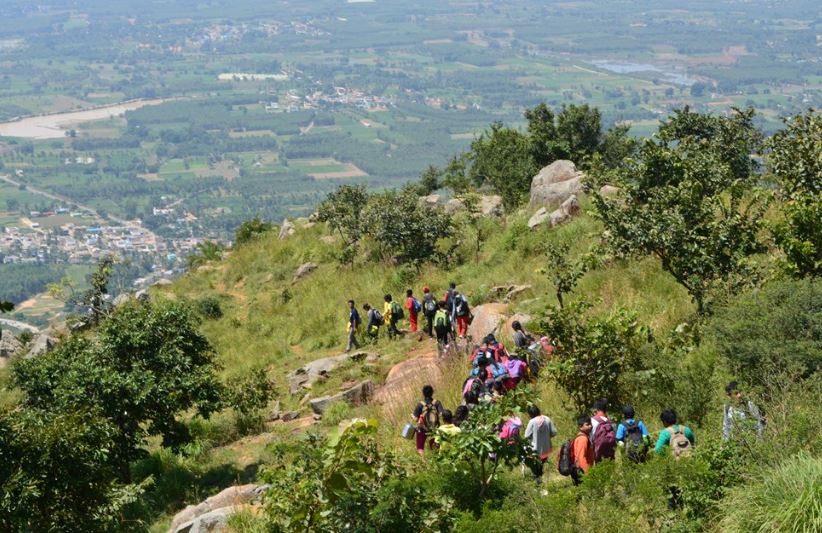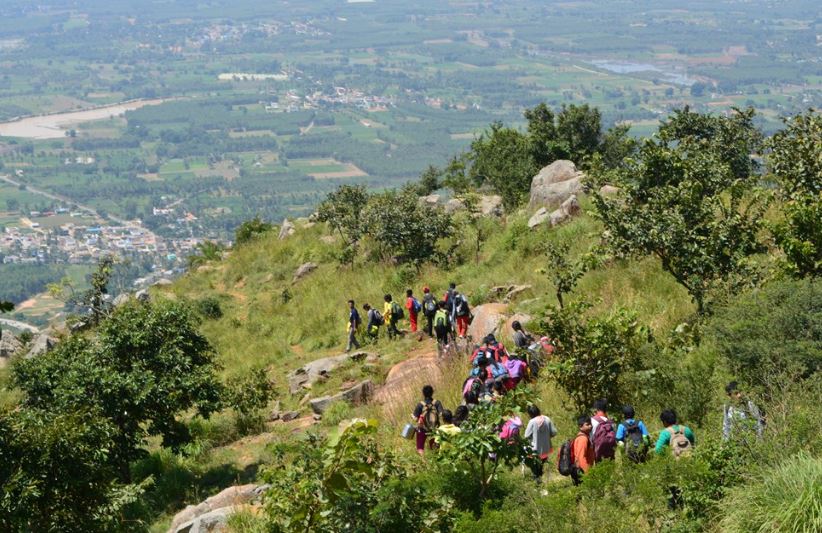 This is one of the most preferred destinations for the people of Bangalore for a weekend getaway. Well known for its beautiful trekking tracks, the Nandi hills is located at a distance of 60 km from Bangalore city. It is located at an altitude of 1478 m and is extremely popular for its Tipu Sultan's summer retreat. It takes as less as 1200 steps to reach the summer palace at the top. From here, you can take in breathtakingly scenic views of the hills that surround you and the Amrita Sarovar. Rock climbing and rappelling from Tipu's drop (a famous rock outcrop of the hill) are popular activities to try here. Watch the sunrise from this spot and you are sure to be mesmerised. The trekking trail here is beginner friendly as the difficulty level of the trek is easy to moderate.
3. Skandagiri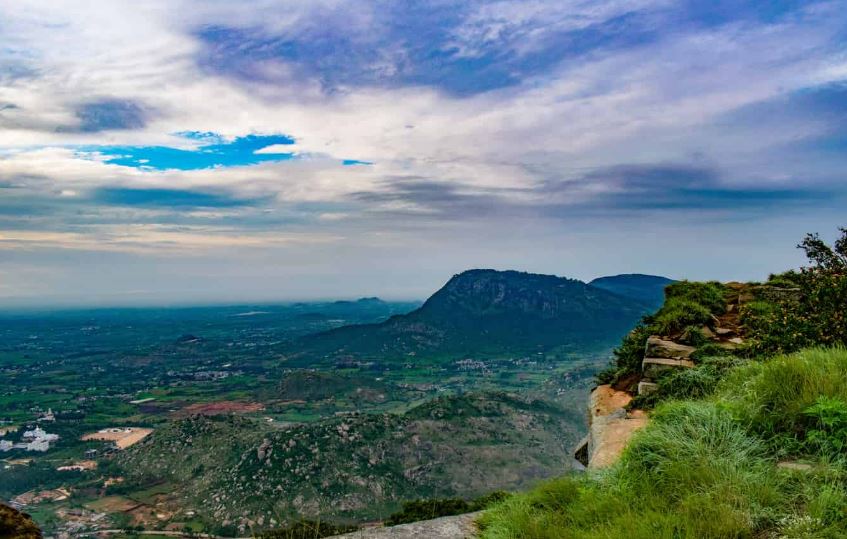 If you are looking for a challenging trek, then Skandagiri is the place for you. Located at 61 km away from Bangalore, the trek starts from the Papagani temple. This temple can be accessed from Nandi hills or Chikballapur town as well. The trek level over here is moderate to difficult and is exciting for professional trekkers. You will come across two caves during the stretch of this trek. Skandagiri is also known for its night treks and is easily among the top places to experience beautiful and scenic views on your way through the trail. You can also camp at this spot and go bird watching.
4. Anthargange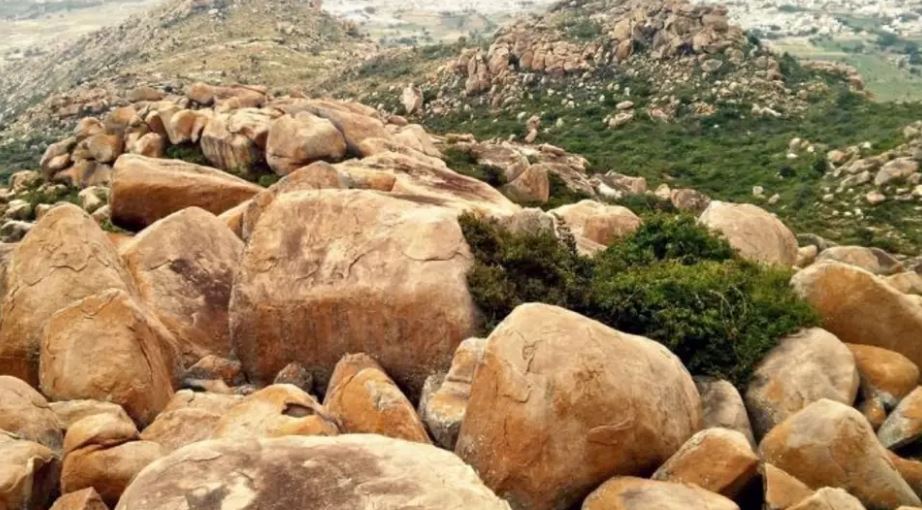 This is one of the most preferred region around Bangalore for trekkers. It is located at a distance of 70 km from the city. This place is filled with volcanic rocks, boulders, caves and small hillocks and thus, makes the trek even more exciting. Not only can you just trek over here, you can also explore several caves during the trek. The trek lasts for a short stretch of 3 km which can get quite difficult and tricky in some parts. You can also witness some of the most spectacular vistas during this trail. This trek has a difficulty level of easy to moderate. If you want to experience the best out of the place, try the overnight camping in the caves here.
5. Savandurga Hill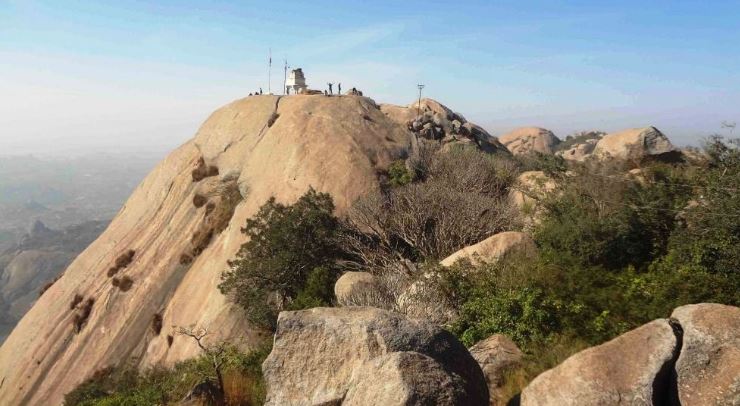 This hill is one of the largest monoliths in India. It is located at a distance of 70 km from Bangalore. It is a treat for nature and adventure lovers, given its picturesque views during the trek. The two most popular trails in Savandurga are the Karigudda and Billigudda. This trek takes you the ancient fort of Kempe Gowda. Although it is an easy to moderate trek, it can get quite challenging at some points. You can also opt for the night trek here if it is something you would enjoy. In this case, you can stay in one of the many resorts in Bangalore for family and head there later towards sunset to start hiking.