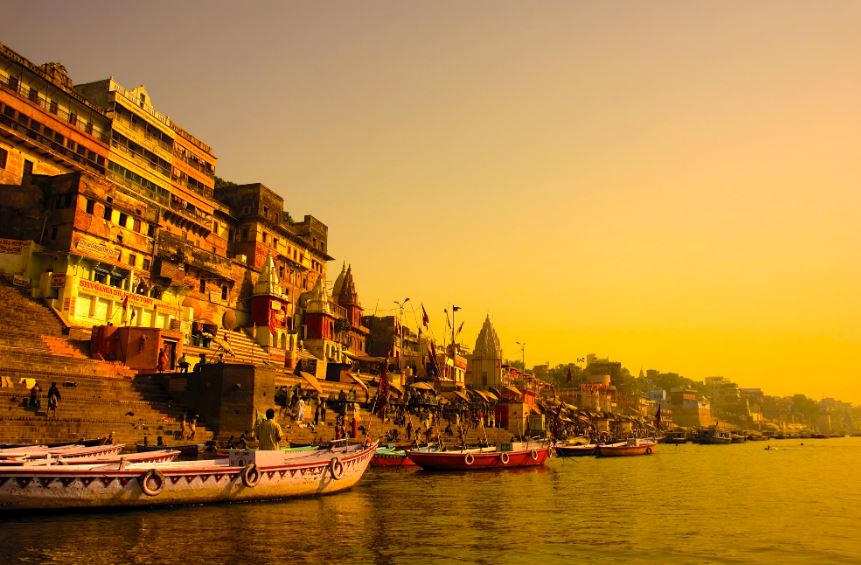 We have all grown up imagining our perfect wedding. A few of us want the quintessential 'big fat Indian wedding', while a few just prefer a simple wedding. India is all about celebrations, and we don't miss out on any opportunity to party. There is a famous saying in our country that "In India, not just the bride and groom tie a knot, the entire family does" and personally, I don't think even a word of this is not true. Weddings are the biggest festival in our country and they are not to be taken lightly here. We prefer a wedding full of jazz, lights, glitters and colors to express our emotions. If you are still looking for wedding clothes or ornaments, check the bridal shop milton keyne
Did you recently get proposed to and have absolutely no idea of where you would prefer tying the knot? We are always here to help! destination wedding in india are a modern twist to our culture but it makes weddings only more refreshing. It becomes exhausting to check everything on the list and be tired by the beginning of any function. There are several wedding managers who take care of everything, from top to bottom. You just be there to enjoy the occasion, moments and definitely, place.
There are many people who are looking for ways to include marquees in their weddings. The perfect way to include a marquee in your wedding is by making it part of the reception area. It will make the whole area look complete and it will make your guests feel welcomed. Contact Dome Marquee Hire in Brisbane who provide formal dining is an ideal way to make sure that you have everything you need for your wedding reception. Make sure that you take your time to find the best marquee hire in Brisbane, as this is an important aspect of planning your wedding reception.
Below are the few favorite destination wedding locations of India:
Udaipur
Indian weddings in themselves are so beautiful! Imagine a wedding taking place in a palace, that too a palace in a city that needs no description. Udaipur in itself is a hub for tourists. Every palace in this place ispreserved just like a recent construction. There are numerous places in this traditional city which are famous for conducting big fat Indian weddings. City Palace for an instance is one of the most renowned palaces for royalty weddings. Follow this website to gather more information on venues for your spectacular wedding.
The City Palace is divided into several places, suited for several wedding related rituals and functions. The aesthetic beauty of all the venues here are unbeatable. There is also a venue called Manek Chowk, a place where usually pre wedding dinners take place. Then there is Zenana Mahal, a part of the city palace which is usually used for pre wedding events like Mehandis, Sangeets and Haldis; and it has so many more venues for many different functions.
Goa
Whether you're planning an intimate yet beautiful wedding or a big, fat and extravagant Indian wedding, whether you want it a little low cost, or you want a facy one, trust me, Goa is the best place to go to. The beautiful clean beaches, the exotic church style wedding, a touch of Portuguese culture and the ever-green fields, all are part of the best stage for an Indian style or a Christian style wedding. We remember weddings through the thousands of pictures that we save as an album and when we revisit those images, we can see those moments coming alive again. After all, it's not just about the people, it's also about the place.  Getting married on an island like Goa gives you the most memorable, fun and picture worthy wedding. One of such great venues in Goa for the weddings is the Park Hyatt.
Lavasa
Since it is the first planned hill city of India, I am confused as to how this has only now gone viral for destination weddings and not earlier. It has now become one of the most famous and popular places for several dream weddings. The city is spread across a huge area at almost a three hour ride from both Mumbai and Pune. The building style of the city is based on an Italian town called Portofino and one of its reasons for gaining popularity is its infrastructure and amenities. Among many venues, The Waterfront Shaw at Lavasa is also a beautiful place to conduct a wedding. It's a package of aesthetic view, good climate, comfortable amenities and fine infrastructure.
North and Northeast India
Like I said before, we all at some point of time in our lives think about our dream weddings, the place it will be at, the view that you want, and so on. I too have day dreamed about my wedding. Not just about the place but also the color of my dress, the arrangements, the functions, the games and almost everything you can think of. To be honest, I love mountains and snowy peaks. For me nothing is more amazing than finding a perfect destination in between the snow and high mountain peaks. Places like Sikkim, Manali, and Kedarnath are also amazing places to think about for a destination wedding. I suggest, don't stick to the basics, do something crazy and live your fantasy.
Kerala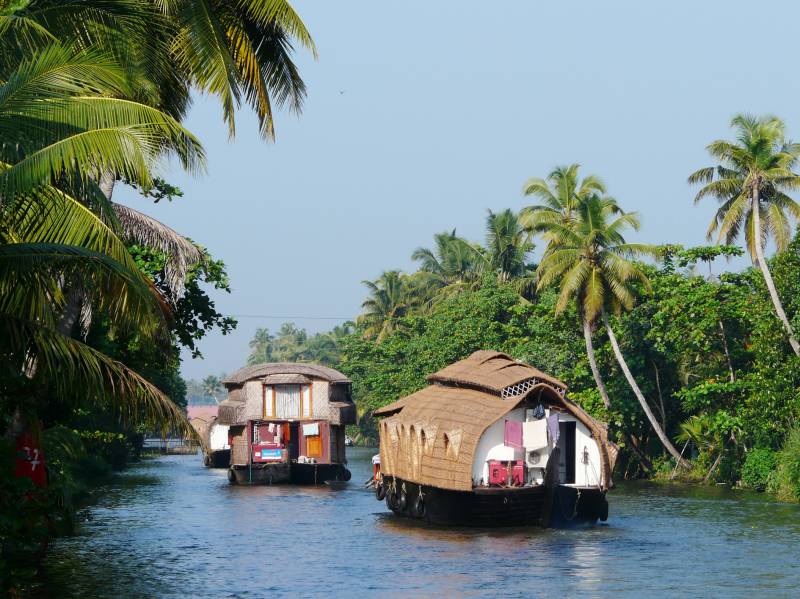 The state is famously known as God's Own Country; and what better than saying 'I do' in God's presence? A wedding in Kerala is getting married amidst the serenity of nature. Its greenery, its vibes, everything is unique in this land. There are some prominent places in Kerala which are very popular for destination weddings. These include Varkala, Kovalam and Munnar. One of the most famous resorts for the best destination wedding is The Leela. The ambiance, the facilities, the staff, the arrangements, everything is just a perfect destination for an amazing wedding. Surrounded by so much greenery and backwaters, we say, add some greens and blues to your color of love, red.
We are not advising you to do the same thing everybody does, we are just asking you to choose your destination, tweet as per your wishes, make every moment yours, leave behind some traces of memories, gather around some folks, take blessings from Mother Nature and rise above all. These places might be the most visited, but we can assure you that you will not regret even a bit of your decision. Don't just stay there, live there, and make some amazing laughable memories.