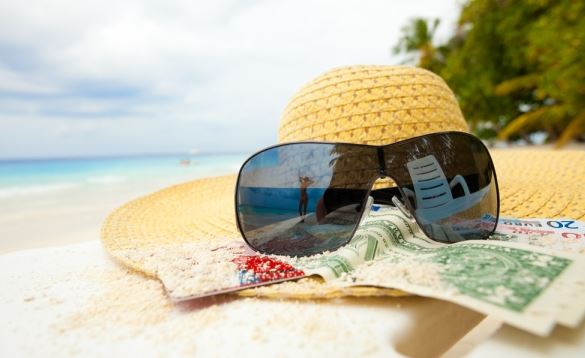 Thanks to travel comparison websites and price alerts, we've become better than ever before at nabbing a good holiday deal. However, our travel planning finesse doesn't always extend to foreign finances, with many of us missing the boat on the best exchange rates due to pesky oversights and poor planning. Don't spend more than you have to – these are the common money exchange mistakes travellers to Australia are making, and how to avoid them.
Exchanging money at the airport
With steep commission charges, getting your foreign currency at airport exchange desks is a clear no-no. In this captive market, travellers visiting these bureaux de change have limited options, and are pretty much guaranteed a bad deal. Plan ahead and exchange your money at home beforehand, or order currency online. Many major sellers now allow travellers to pre-book currencies at a much more favourable exchange rate, and collect the funds at the terminal.
Snubbing currency cards
Yes, it requires more effort and planning, but picking up a travel currency card will save you significantly. Offering fee-free travel abroad and near-perfect exchange rates, Monzo has risen the ranks to become a favourite for travellers. Deemed one of the best-value travel credit cards on the market, The Halifax Clarity card is also a great option for those in search of a good deal – just be sure to pay bills monthly before the interest charges come back to bite you.
Foregoing the local currency
When given the choice by banks, shops or restaurants, always opt to pay in the local currency rather than your home currency. This small act alone will save you plenty.
Ignoring bank fees
Burying your head in the sand about your bank's foreign fees could cost you hundreds over the course of your holiday. Put in a quick call to the bank and you'll be able to establish just how much you'll be charged for withdrawals and international transfers. If withdrawal fees are high, withdraw larger amounts of money in one go. Most larger banks also have international agreements where customers can use some ATMs for free, so be sure to find out your banks' policy on this. For more information on easy, inexpensive foreign transfers, check out this review of TorFX's services.
Using the wrong debit card
If you need cash, using your debit card at an ATM almost always gives the best exchange rate at the lowest cost. Don't assume all debit cards are the same though – conversion and annual charges can be high, so be sure to shop around for cheaper deals if necessary.
Relying on traveller's cheques
In the face of modern technology, the old-school argument for traveller's cheques is becoming less and less relevant. Traveller's cheques take time to obtain and purchase, few Australian vendors will accept them, and when you compare currency exchange fees, credit cards provide better rates. Next time, leave the cheques at home.
Not telling the bank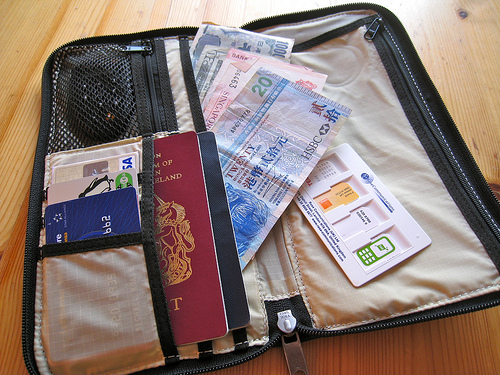 You won't be able to exchange any money if your bank account closes due to "suspicious activity". Your Facebook friends probably know all about your trip to Australia, but make sure your bank does too. Make sure you have your WECU checking account ready.
Holding onto holiday cash
We're not just getting duped by crippling bank fees when we travel – we're losing out once we get home, too. A study by Visa Europe revealed that British travellers have £55 worth of foreign currency gathering dust in their drawers at home. Compare exchange rates before travelling to get a better handle on how much cash you'll need to avoid having too much extra at the end of your trip.
Not doing the homework
It always takes a few days to get a handle on the value of a new currency, so research and compare exchange rates before jetting off. Otherwise you may end up spending a lot more than you think. Checking currencies is always a must if the money you used for your travel is from your investments. To learn more on investing in the stock market so you can use that money again for your next travel, you can go to  https://www.stocktrades.ca/.
Using public Wi-Fi for financial transactions
Be sure to use your mobile data or a secure private Wi-Fi network when moving money around, checking your bank balance, or popping in passwords. Being too carefree with accessing your online banking can have serious financial consequences.
Compare Exchange Rates in Australia
Finally, there's plenty you should know about Australia's currency and how to make the most of the exchange rate. One of Australia's most tourist-friendly banks, explore Commbank exchange rates using their online currency tool, For useful tips regarding Australia's currency, banks, policies on sending or receiving money, and other financial considerations, check out this official travel guide.