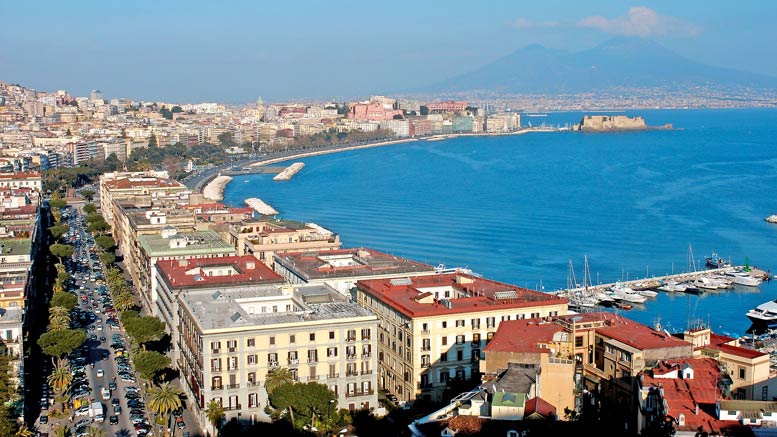 Authentic Italian pizza doesn't get any better than it does in Naples, Italy. At the four best pizzerias in town, locals and tourists alike are lining up to try these legendary pies, so don't miss out!
1. Pizzeria Gino Sorbillo
The Pizzeria Gino Sorbillo features huge pizzas for ridiculously cheap prices. One online customer review raves about a fourteen inch pizza pie which cost a meager six euros! If you're craving a traditional Italian pizza slathered in cheese and layered in fresh toppings, piping hot straight out of a conventional brick oven, then Pizzeria Gino Sorbillo is the place to be! Make sure to show up before 7:30 PM, when the restaurant is busiest. Enjoy the atmosphere, the service, and most importantly, the food!
The Pizzeria Gino Sorbillo serves pizzas that are smaller than some competitors for a similar price, but the quality and the taste are well worth it. Expect to wait awhile before being seated, but don't fret! Imitations just don't match up to the Pizzeria Gino Sorbillo!
2. L'antica Pizzeria Da Michele
L'antica Pizzeria Da Michele might be considered a "hole in the wall" by some. But like many apparent dives, it's a place to remember! This small pizzeria is keeping it simple with two traditional pies. Their menu may be short on options, but by no means are their pies short on taste! Customers everywhere are raving about L'antica Pizzeria Da Michele's traditional, homemade crust and sauce. L'antica Pizzeria Da Michele is unique in that they cook their pizzas to the literal last moment, where the crust is not quite burnt but has a delicious smokey char. Perfect! However, bear in mind that trying exotic new meals on vacation will always be a more appealing thought if you've secured comprehensive travel insurance for your trip.
The ambiance at L'antica Pizzeria Da Michele is befitting of a truly antique pizzeria, and their menu has remained simple and classic throughtout the years. Despite visits from stars like Julia Roberts, L'antica Pizzeria De Michele has kept its modesty – both in decor and cost – but serves a pie that is really worth shouting about!
3. Pizzeria Di Matteo
The Pizzeria Di Matteo is known for their frittatinas as well as their traditional pizza pies. They make every effort to serve their customers quickly, and pride themselves on providing pizzas that look as delicious as they taste. As a small walk-up cafe, the Pizzeria Di Matteo has little seating but provides pies that are well worth the wait for a table! On a Saturday, the Pizzeria Di Matteo only employs 2-4 staff members and has a typical wait time of twenty minutes. However, while you're waiting, you can sample the cheap, tasty appetizers. The Pizzeria Di Matteo keeps it simple with little decor, few tables, and an absolute dedication to their menu. What more could you want?
The historic center of Naples is littered with hundreds of pizzerias that boast traditional hand-tossed crusts and classic brick fire baking. Despite this, the Pizzeria Di Matteo is famous enough to be boasted about and frequently throngs with customers. The truth of the matter is, the busiest restaurants are usually the best!
4. Trianon da Ciro
The Trianon da Ciro serves what has been called by many "the best pizza in the world". Especially if you're an American tourist, this is the place to eat, as their pizza is downright life-changing! Enormous, delicious, and economically priced pies are all mainstays at the Trianon da Ciro. The only practice that may be unfamiliar to some is the uncorking of beers prior to service; be sure to ask for your beer corked if this is something you like to do yourself!
Established in 1923, Trianon da Ciro is an old tradition, but a good one! Should you have the time to step from the pristine environment of the seating area to watch the pizzas being prepared, you will be in for a treat. The workers at Trianon da Ciro treat their profession as the art form that it is. Trianon da Ciro is named after an old but famous theater, though the only art the owners practice now is pizza making… And on that topic, they are truly masters!